Smooth and stamped profiles and designs
Decorated with escutcheons, leafage or twists, the profiles and designs embellish the entire building, roof and facade.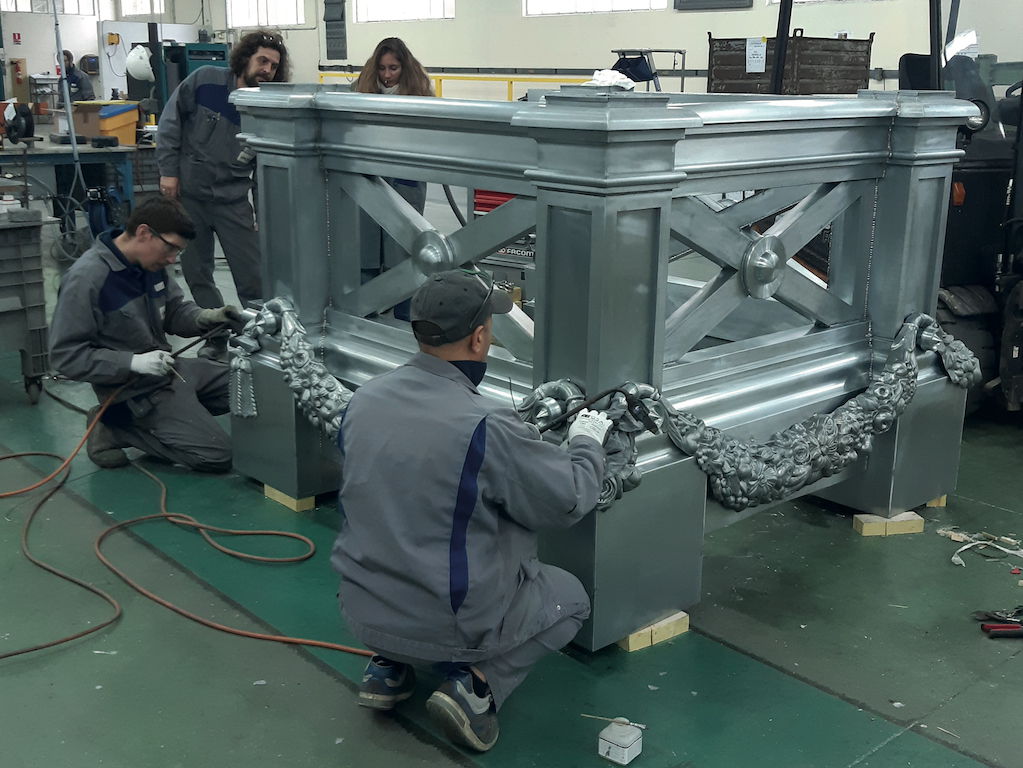 Initially designed to waterproof the meeting of two roof slopes or an intersection, over time ornamental profiles have kept this essential function. Whether cover strips, angle rafter casings or the fronts of gutters, they can be produced "straight" and enhanced with rings or stamped with designs usually in the form of ovals or gadroons.
Stamped roof designs are the heart of VMZINC know-how: their finesse and variety are a reference on the market. Requiring the use of a special alloy, the production of stamped designs requires up to ten different operations to take the shapes requested.