Bull's eyes and dormer windows
Bull's eyes and dormer windows come in various styles and shapes and embellish the majestic beauty of roofs of period residences and prestigious buildings.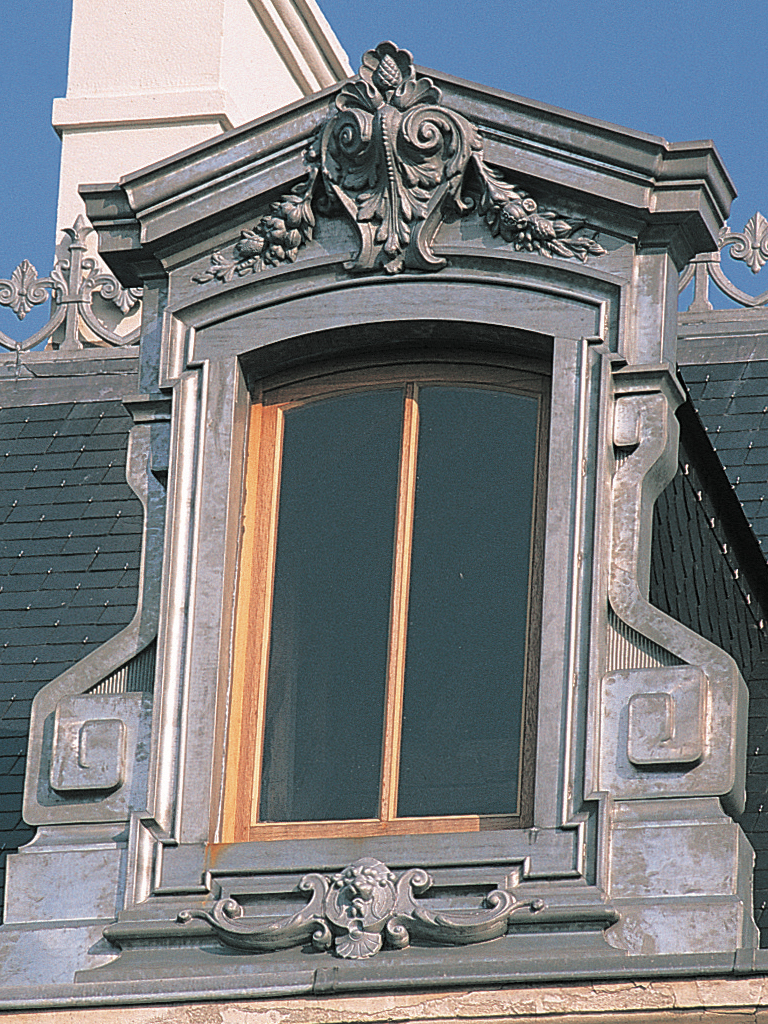 They appeared in the 18th century to ventilate the attics of high roofs, it was not until the 19th century that the use of dormer windows and bull's eyes became widespread, especially in cities where attics were converted into housing.
Thanks to their command of zinc and copper work, our ornamental metal workers can reproduce these ornaments in series.