PRO-ZINC trainings
This technical service is offered especially to installers. It provides practical trainings in specialized centers or on site.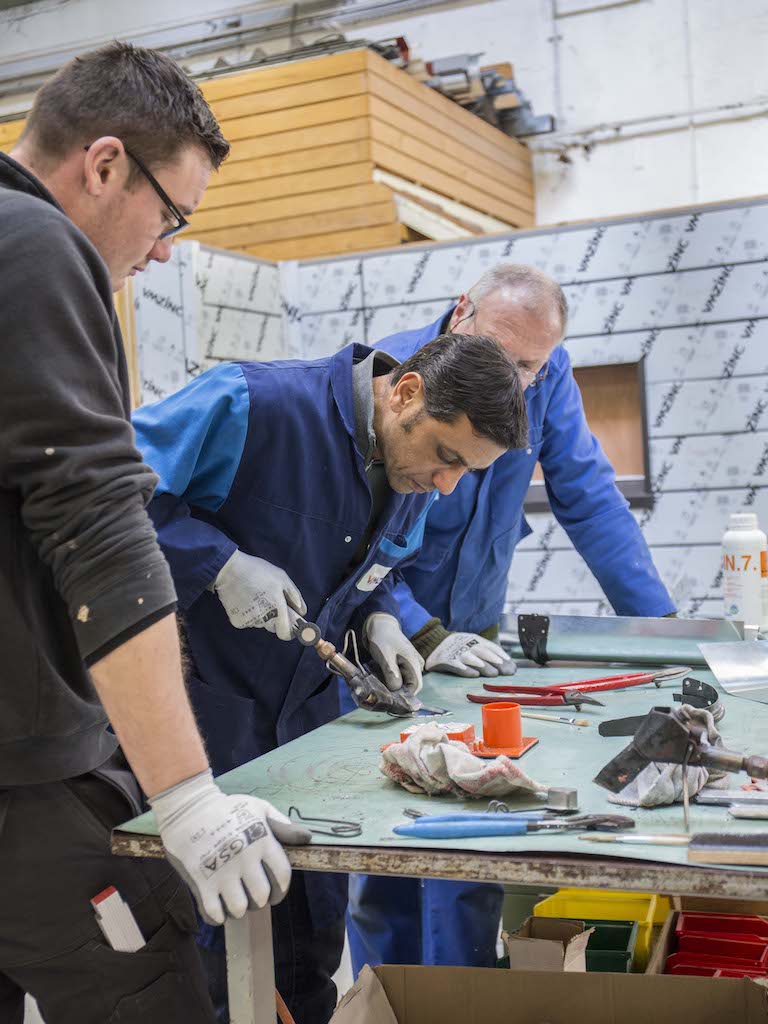 PRO-ZINC training
In each country, trainings can be organised by our local teams. Theory and practical are part of those trainings.
Courses are given by highly experimented international specialist of VMZINC teams.
During these courses, working on full-size mock-ups allow professionals to develop or update their competency in VMZINC systems.
Different modules in soldering, roofing and facade can be proposed according to the needs expressed.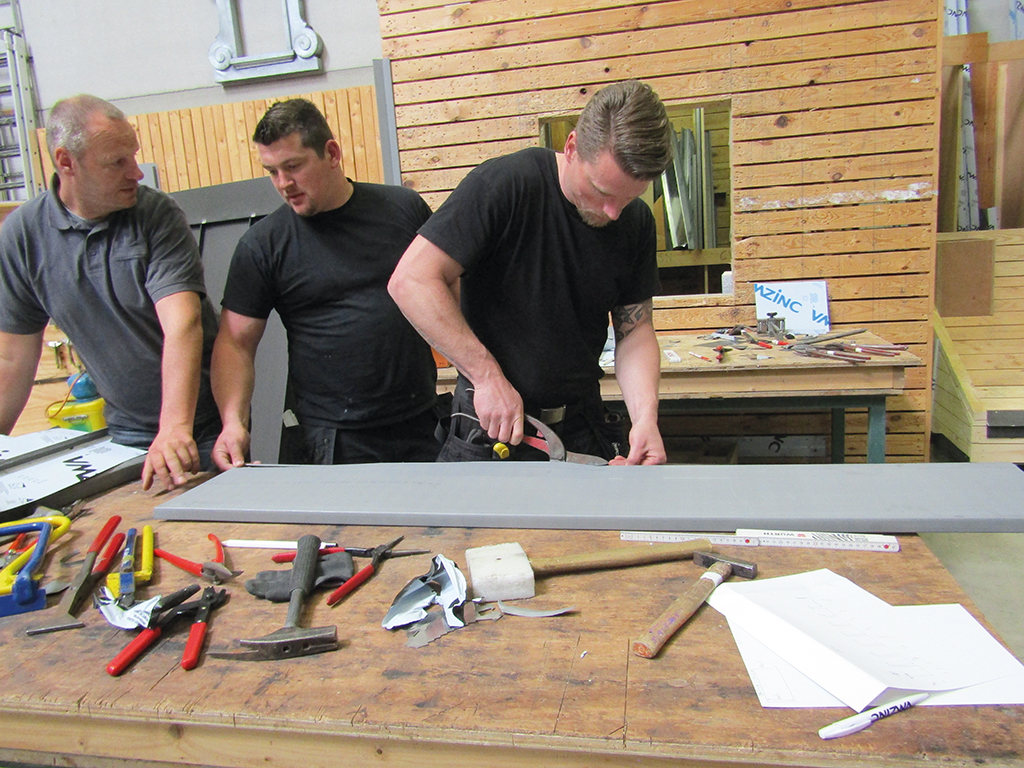 Thanks to PRO-ZINC training courses :
Installers improve their skills quality of their work in using VMZINC.
VMZINC products are installed correctly.
The technical support is suitable for local particularities.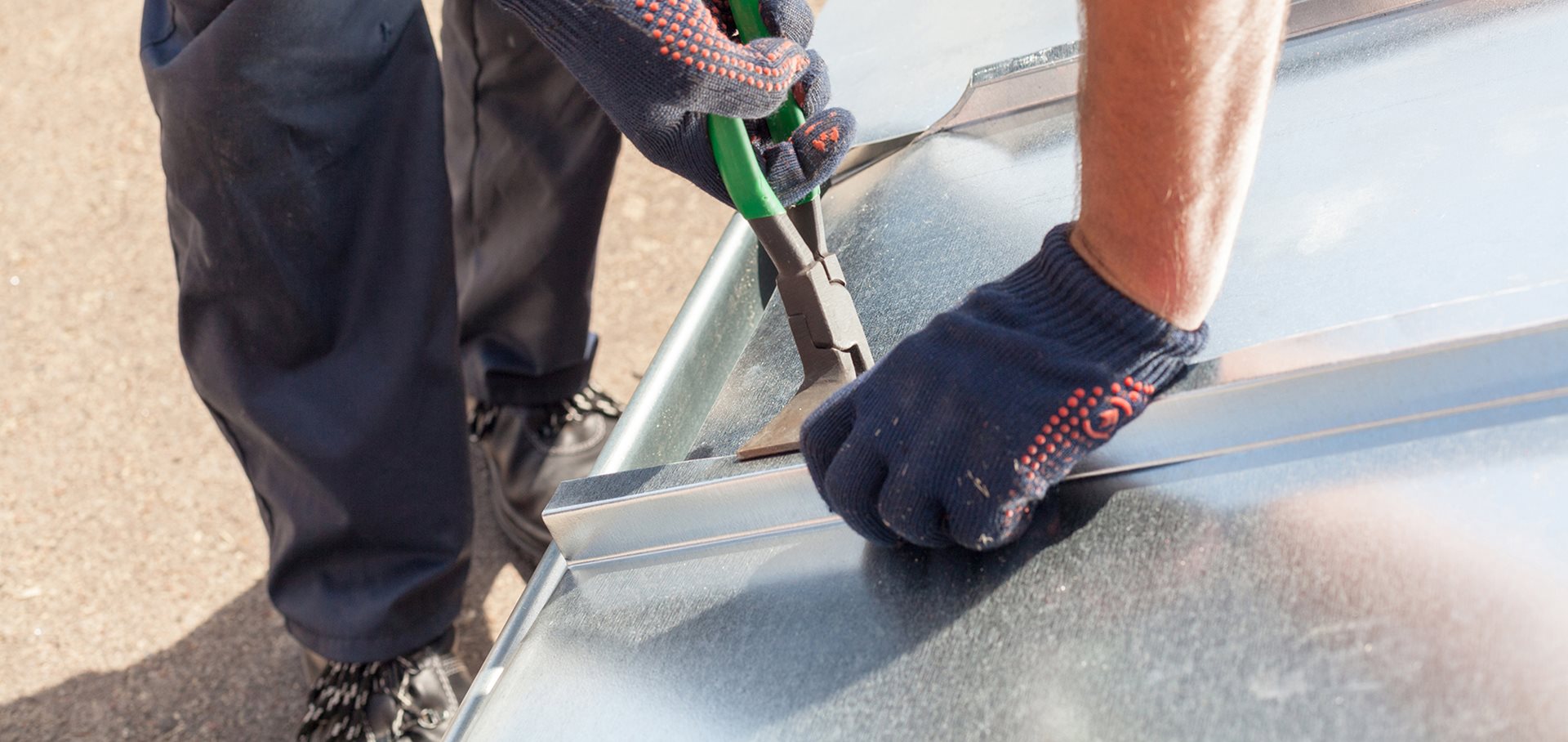 More information about the trainings
Contact the commercial team of your country to find how our teams can help your teams with professional trainings