Finials, fire urns, pinnacles and flames
Finials are ornaments placed on the roof ridge , extending the lines of the roof with a vertical and elegant projection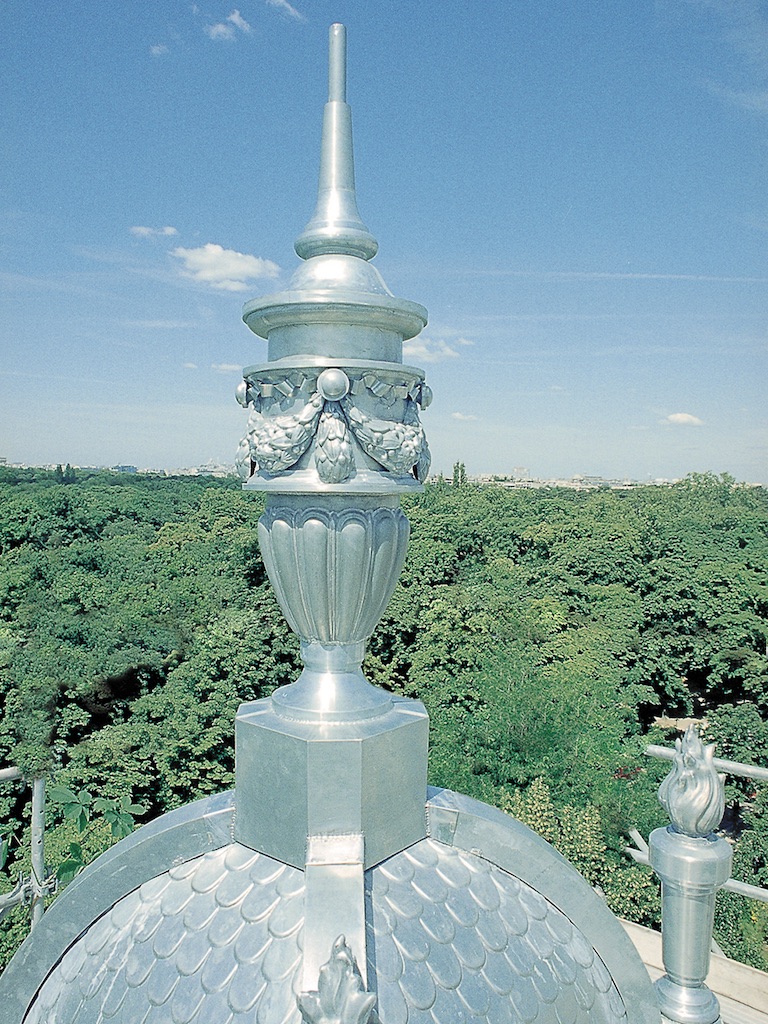 Our range of finials, square, circular or slender are decorative elements on roofs, continuing the roofing in an elegant way. Combined together with weathervanes or decorated ridge with cone it can be used as a pinnacle and provide distinctive signs of nobility to the roof.
Finials are ornaments placed on the roof ridge, at the meeting of the hip rafters, on the framework king posts. If their main function is to protect the framework from rainwater infiltrations, finials quickly became roof decoration elements, extending the lines of the roof with a vertical and elegant projection. Square, circular, short and stout or elevated and extended, finials adapt to different roof shapes. Topped by a pineapple-shaped decoration, they can also be used as a pinnacle. Finials can be used alone or as bases for weathervanes. Flame finials are classic architectural ornaments that were originally in stone in the form of a vase with a flame.
For finials to be properly fixed, it is essential to install them on a fixing rod:
- Finials up to a height of ≤ 1.20 m, long screw delivered with the finial
- Finials of a height > 1.20 m, plan for a fixing rod suitable for the support.