Projects /
01 January 2020
Schifferhus & Lotsenhus, Wismar (Germany)
The "old port" in the Hanseatic city of Wismar, located in the northwest of Germany, on the Baltic sea, is part of the site that was included in UNESCO's World Heritage list in 2002.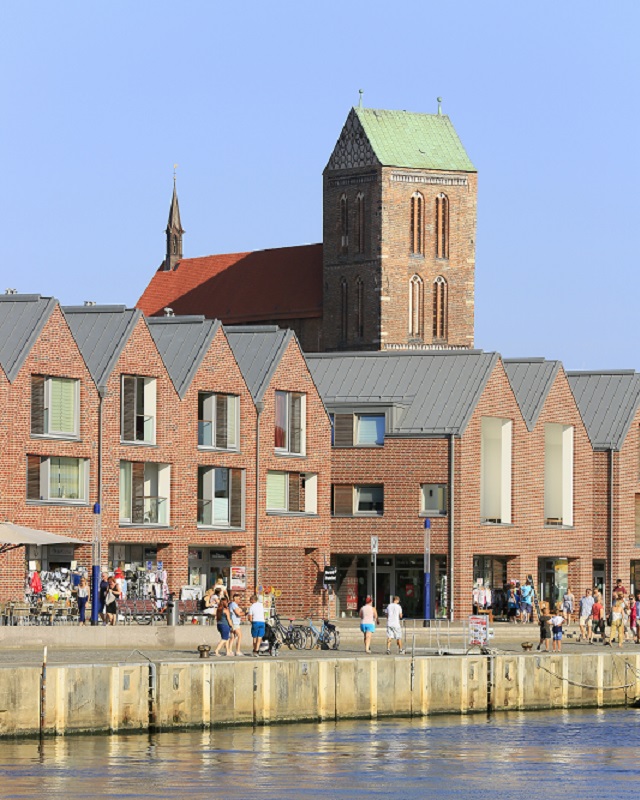 As part of an operation to renovate the Alter Hafen promenade, the stæhr+partner Architekten firm designed two buildings with a succession of gable roofs, red-brick facades and standing seam zinc roofing, creating an explicit link between the old city on one side and the storage buildings of the port on the other. Borrowing their expression from these different neighbourhoods, formerly separated by a wasteland, the "Schifferhus" and the "Lotsenhus", although designed separately, respond to each other almost symmetrically.

From the quay, the graphic effect of their aligned gables is structured by the eaves and gutters, whose QUARTZ-ZINC® - also used for the roofing - clearly marks the separation between the different units.

For the architect, the use of zinc is also a reference to his native Denmark, where the material is widely used.