Projects /
01 January 2020
Marco Polo Residence, London (United Kingdom)
Designed by architect Scott Brownrigg as part of the rehabilitation of the Nine Elms industrial neighbourhood in the southern suburbs of London, the two buildings of the "Vista, Chelsea Bridge" programme overlook Battersea park to the west and the train tracks leading to the city-centre on the east.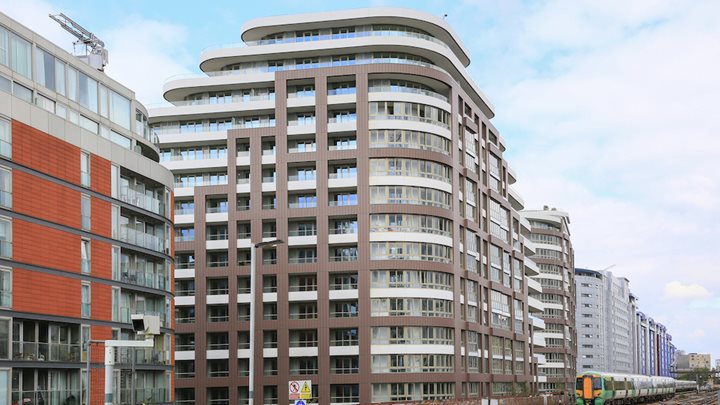 Their height ranges from 6 to 16 levels and aims to reduce, when viewed further back, the mass of the two buildings as seen from the protected area of the park. This staged articulation made it possible to create large planted terraces - a rare luxury in London's urban environment – echoing the greenery of the park.

Less open, the east facades are intended to form a screen between the communal space and the train tracks. This graphic screen combines natural stone and PIGMENTO® red zinc interlocking panels, chosen for their elegance and their durability. The entire building programme was certified "Excellent" by BREEAM.