Projects /
01 January 2020
House in Santander (Spain)
Opening onto the ocean without turning its back on land: this was the request which gave birth to a "flexible black box, which merges into the landscape" of the Costa Verde.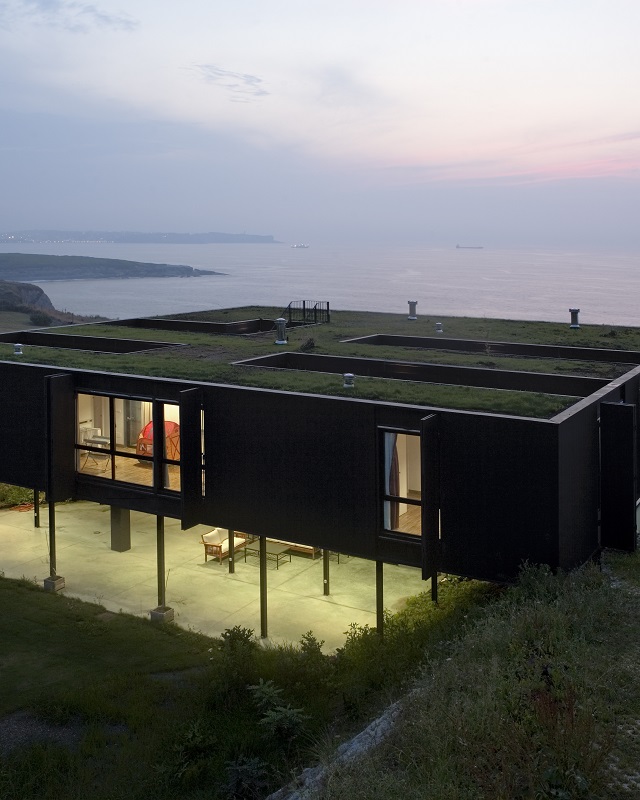 The architect Pablo Oriol Salgado tells us the design of the house owes everything to the sea, the environment, the sky and the North wind. The land-sea duality is reflected by the shutters, which are either open to the four horizons, or closed to shelter the family from an ever present outdoor environment.

The construction principles applied to this sophisticated design were rooted in a profound concern for the environment. The house has a sophisticated sectored insulation system which optimises energy consumption, a rainwater management system which notably incorporates a rainwater recycling system and a planted roof. There were three reasons for the choice of ANTHRA-ZINC® which entirely covers the upper level: it met the requirement that the building blend into its immediate environment (colour and aspect), it ensured a long life-span and resistance to the marine environment and it complied with the owner's wish to use a 100% recyclable material.