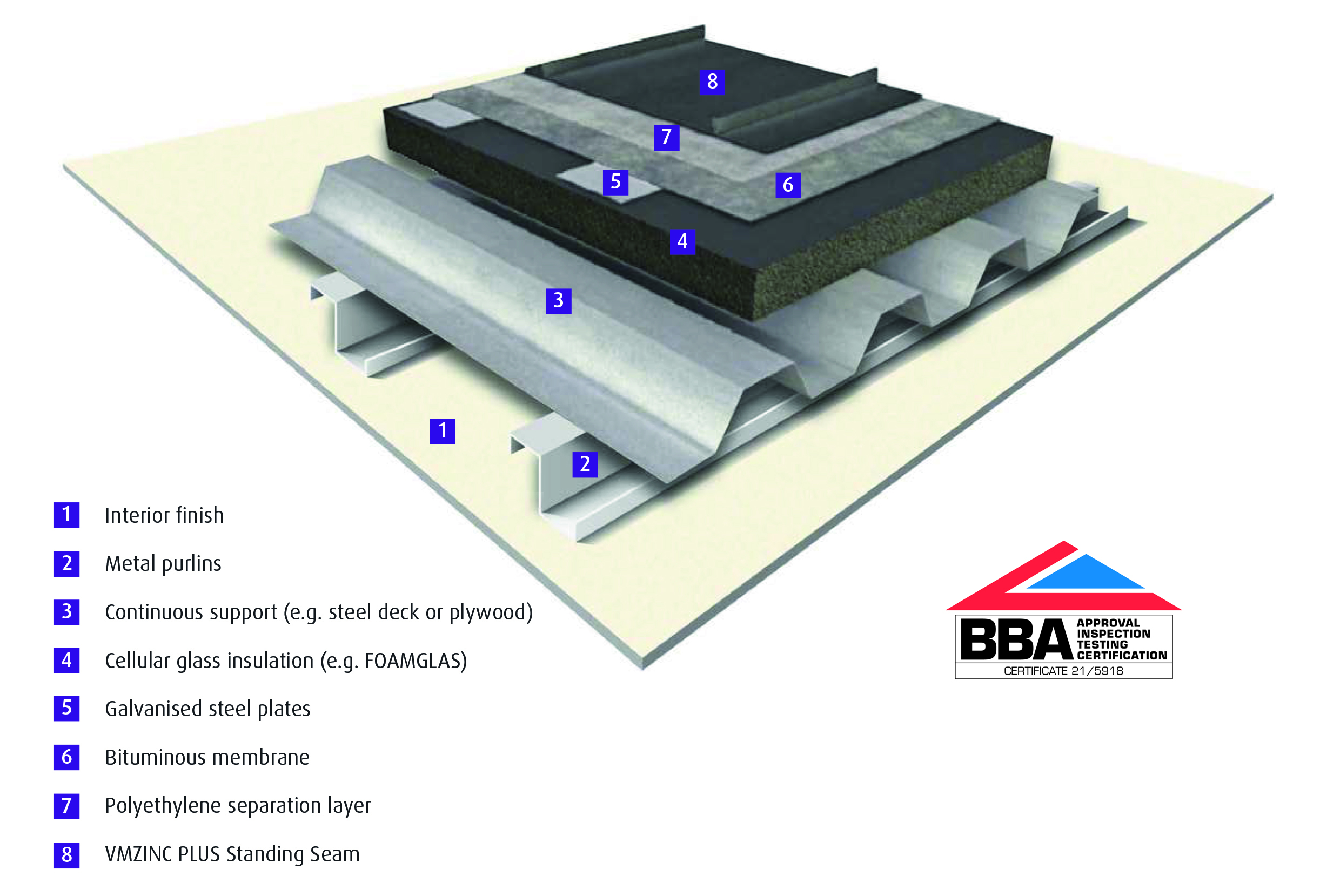 Compact roof
Roofing
Clips
Hidden
Standing
Compact roof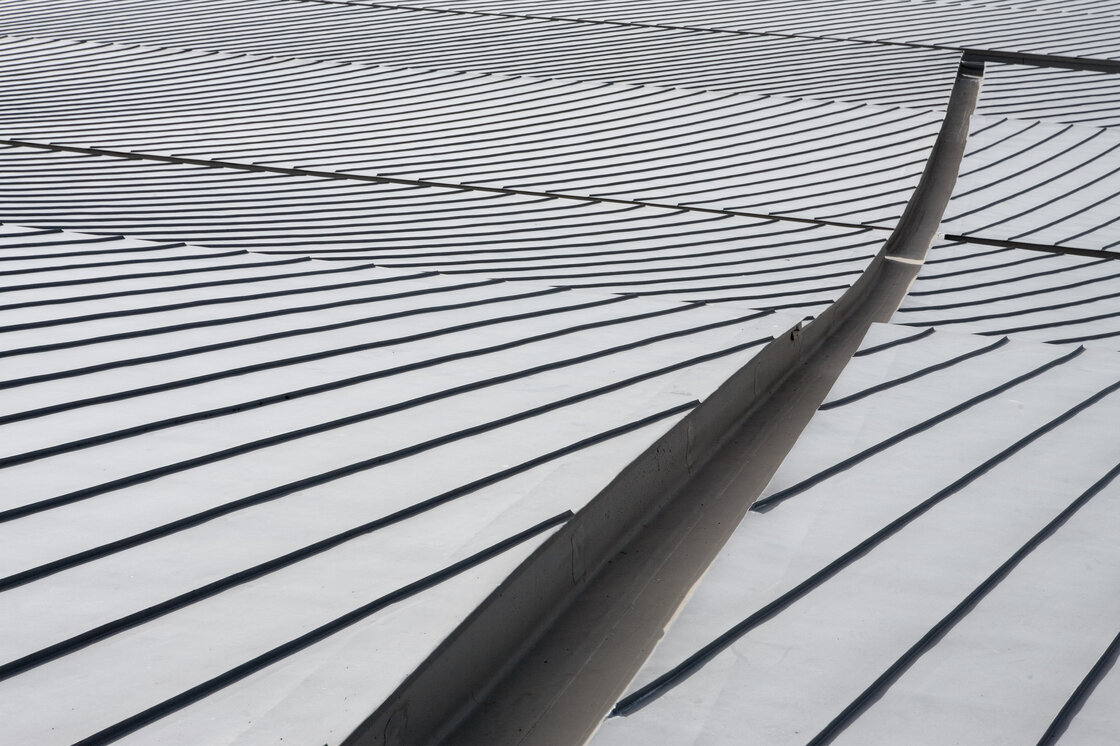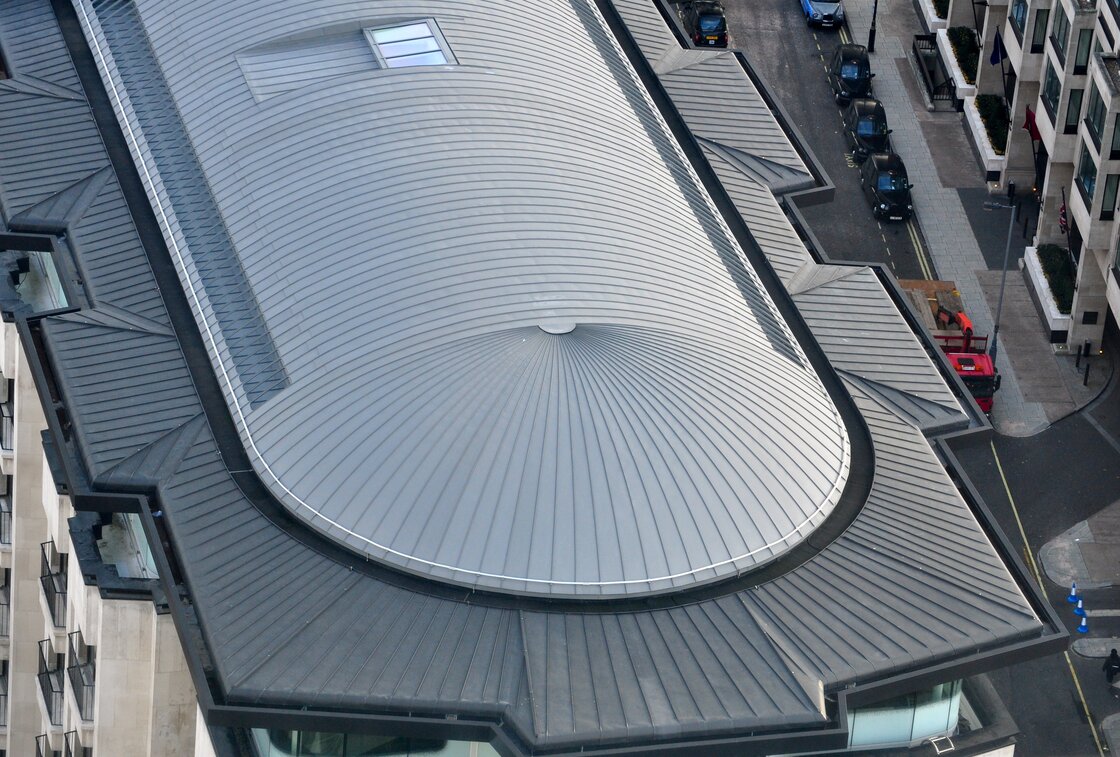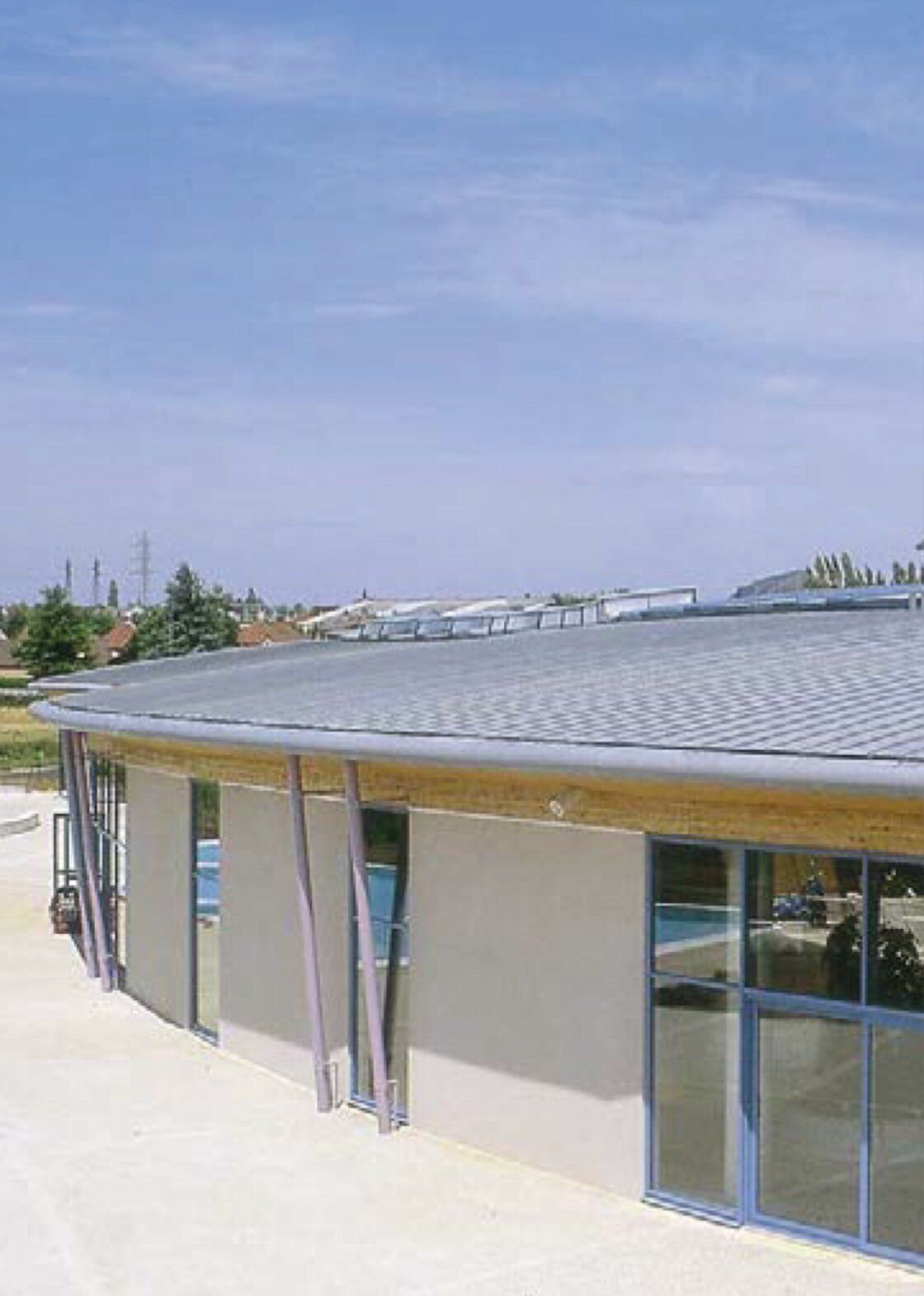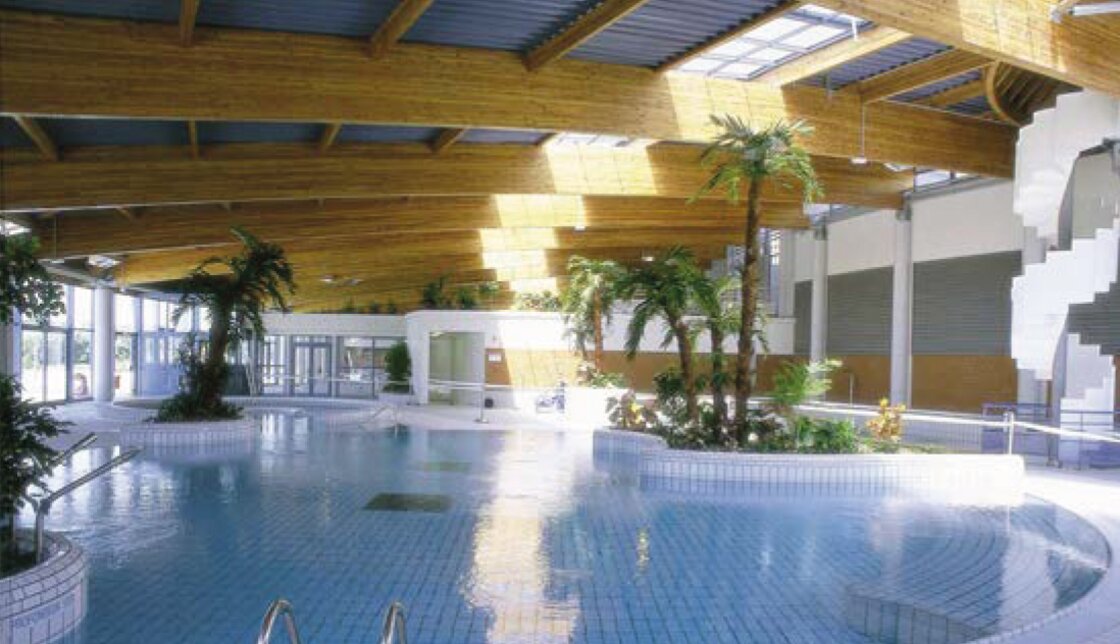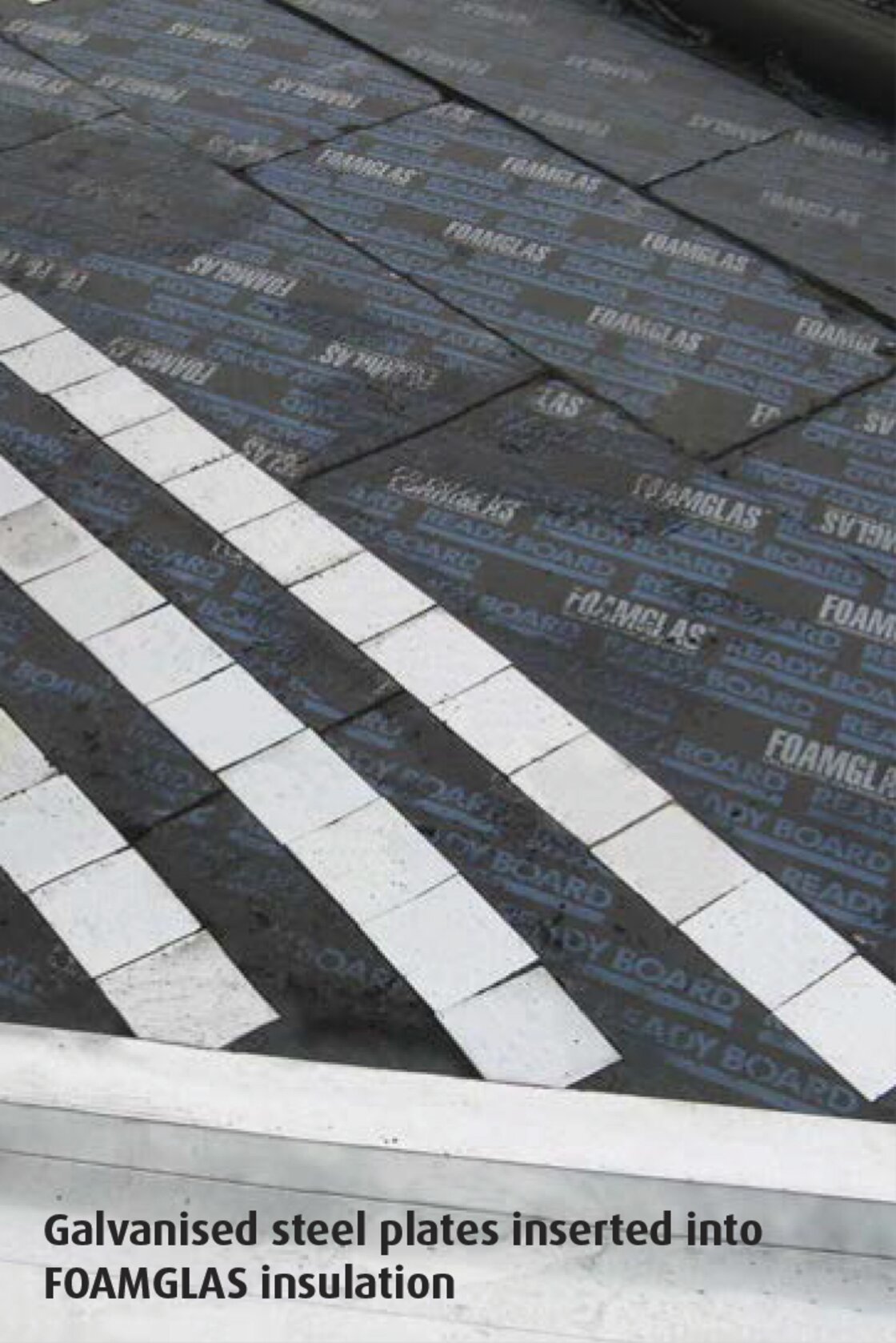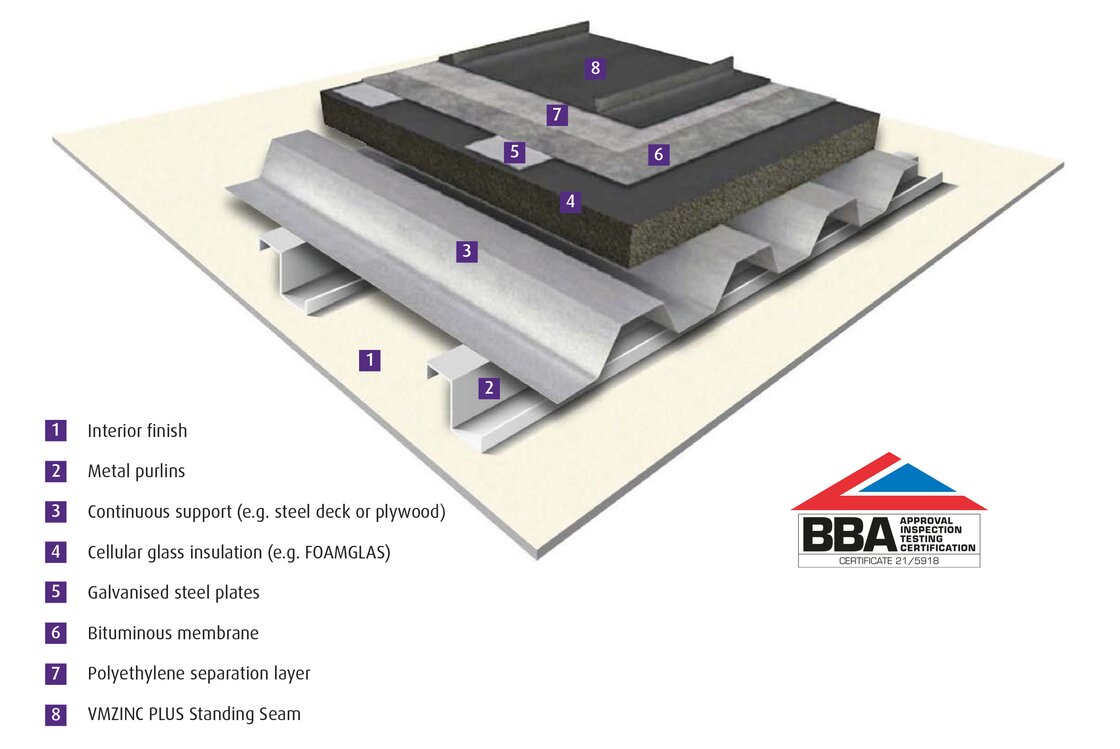 Overview
The Compact Roof is a zinc standing seam roof system with a non-vented warm substrate. It is critical that all layers of the build-up be correctly designed and installed. We would recommend that recognised VMZINC installers fit all elements of the system from the FOAMGLAS insulation upwards.
Structure
FOAMGLAS cellular glass insulation is adhered to the substrate using a cold adhesive; the staggered joints of the board are closely butted with the cold adhesive ensuring a vapour tight seal (no vapour barrier is required).
The upper face of the cellular glass board has a bitumen and polyethylene protective layer.
Galvanised steel plates are applied to the upper slab or board surface of the FOAMGLAS. Its bitumen upper surface is heated with a gas torch and the plates are inserted within the cellular glass insulation, forming a secure 'non thermal bridge' bond. The galvanised steel plates should must be positioned by the VMZINC installer.
A high performance bituminous membrane +3mm thick with a sanded finish is torch applied to the upper surface of the insulation with lapped joints, the flow of bitumen ensures the butted joints are sealed. This membrane covers the entire roof surface including the plates.
Polyethylene film is installed to avoid any contact between the VMZINC PLUS and the sanded torch-on bituminous membrane.
The VMZINC PLUS panels are fixed to this structure with VMZINC clips screwed into the galvanised steel plates.
Areas of application
Suitable for use on roofs with pitches from 3° to 60°. The only solution for high humidity buildings (eg swimming pools), this system can be installed on plywood and steel decks to the manufacturer's specifications. FOAMGLAS cellular glass insulation offers resistance in any type of humid situations. Tapered or uniform thickness cellular glass insulation is available in board or slab format. Double layering is possible. For further information on cellular glass insulation, please contact FOAMGLAS.
Dimensions
| | |
| --- | --- |
| ZINC thickness | 0,70 mm |
| Panel width | 430, 530 or 600 mm |
| Panel length | 13000 mm |
ANTHRA-ZINC

AZENGAR

PIGMENTO Charcoal Blue

PIGMENTO Storm Grey

PIGMENTO Blue

PIGMENTO Brown

PIGMENTO Grey

PIGMENTO Green

PIGMENTO Red

QUARTZ-ZINC

Natural zinc
Documents and drawings
Please enter your E-mail address. We will send you the download link by mail.
Success Download Link
Success Download Link
Fail Download Link
Fail Download Link description
Do you have a question or remark? Please, leave us a message.
;
;