Rainwater systems
Through the use of concealed brackets, the Half Round rainwater system provides a stylish, flowing gutter line. The surface is resistant to the accumulation of dirt and debris thereby ensuring that good water flow and discharge rates are maintained.
Half Round Rainwater Systems
Designed to be easily and quickly installed, the Half Round rainwater system's concealed brackets (fixed at 400mm max centres) simply clip onto the gutter sections, which in turn slide and twist together. The gutter joints are then bonded and sealed using a high performance gun-applied one component MS polymer solvent-free adhesive.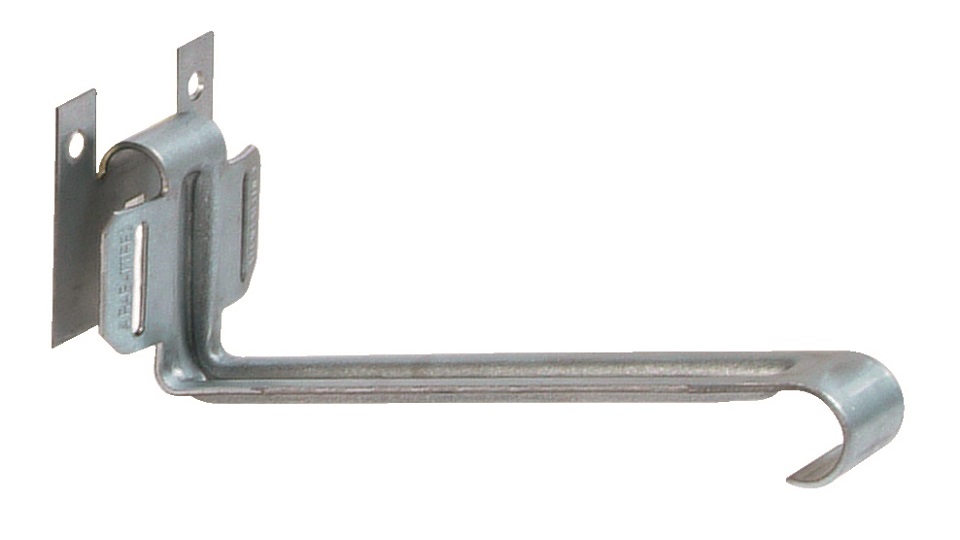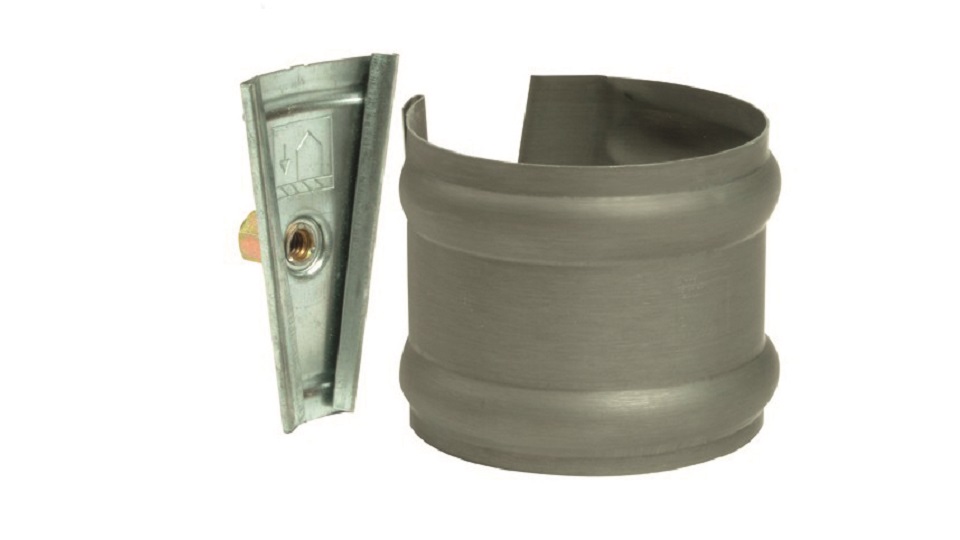 V-lock & self-locking pipe bracket
Downpipes are secured to the wall using a simple but ingenious v-lock and self-locking bracket assembly. Downpipes are then push-fitted together but are not bonded, allowing the joints to expand and contract to accommodate varying thermal conditions.
Benefits
Comes in ready-to-use kit form
Stylish flowing gutter line through use of concealed galvanised steel brackets
Self-locking downpipe brackets
Sleeve connection on pipes
QUARTZ-ZINC, ANTHRA-ZINC and PIGMENTO finishes
Lightweight yet durable
Quick to install
Low maintenance
Long life expectancy
Aesthetically distinctive
Strength not affected by ultraviolet light
Good flow rates and discharge of water
Colour does not deteriorate as a result of ultraviolet light
Box gutters and other profiles
As well as the half round rainwater system VMZINC offers a wide range of other gutter shapes and sizes that offers scope for use with buildings of varying style and function. These gutters have been developed over many years and have been in widespread use in Europe for all types of buildings in both the new build and refurbishment sectors.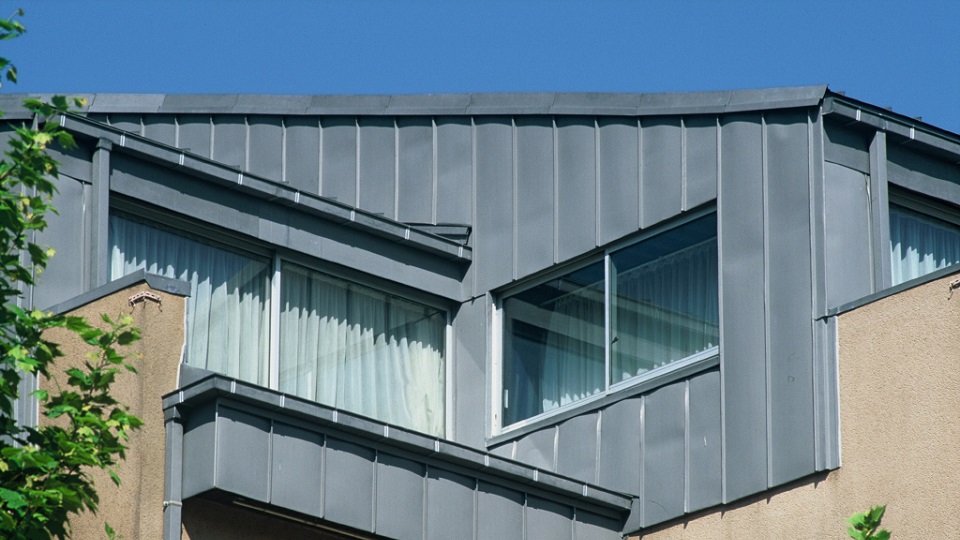 The varying profiles allow the right gutter to be matched with the right architecture. The use of soldered joints for gutters provides a low maintenance jointing solution that has been used for over two hundred years and requires virtually no maintenance throughout the building's design life.
As with all VMZINC solutions the products are in accordance with the BRE Global certification scheme and carry an Environmental Product Declaration, EN 15804. The box gutters and other profiles are manufactured from solid pre-weathered zinc so will not discolour, distort or become brittle over time. Due to the purity of rolled zinc used, cut edges will not corrode as the metal develops a natural self-protecting patina. By contrast, systems which utilise powder coated and even zinc-coated finishes may be susceptible when gutter lengths are cut or to surface abrasion. VMZINC Rainwater systems suffer no adverse effects of surface deterioration (surface staining is possible on non-rinsed surfaces within 1km of the sea) and, with the Box rainwater system in particular, faceted details can be accommodated without the need for bespoke components.
VMZINC gutters are often used in conjunction with other zinc products including the ornaments range which produces dormer windows, finials as well as bespoke ornate roofing products. The gutters can also be used as an elegant addition with slate and tile roofs.
Please enter your E-mail address. We will send you the download link by mail.
Success Download Link
Success Download Link
Fail Download Link
Fail Download Link description