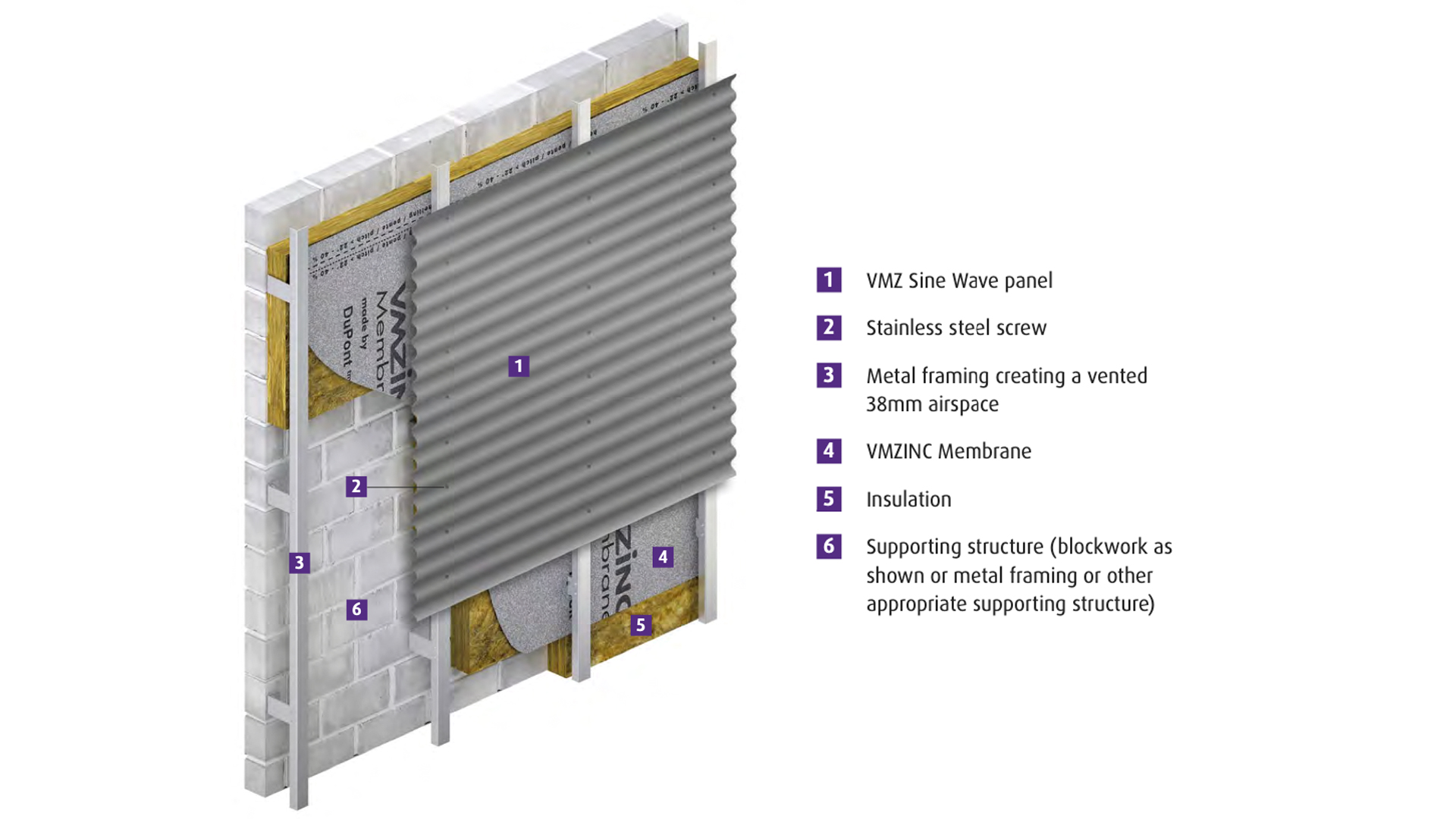 Sine wave profile
Facade
Screws
Visible
Overlapping
Sinus profile
Advantages
All finishes available
Offers a more industrial aesthetic
Fast and easy installation using traditional clips
General advantages of Zinc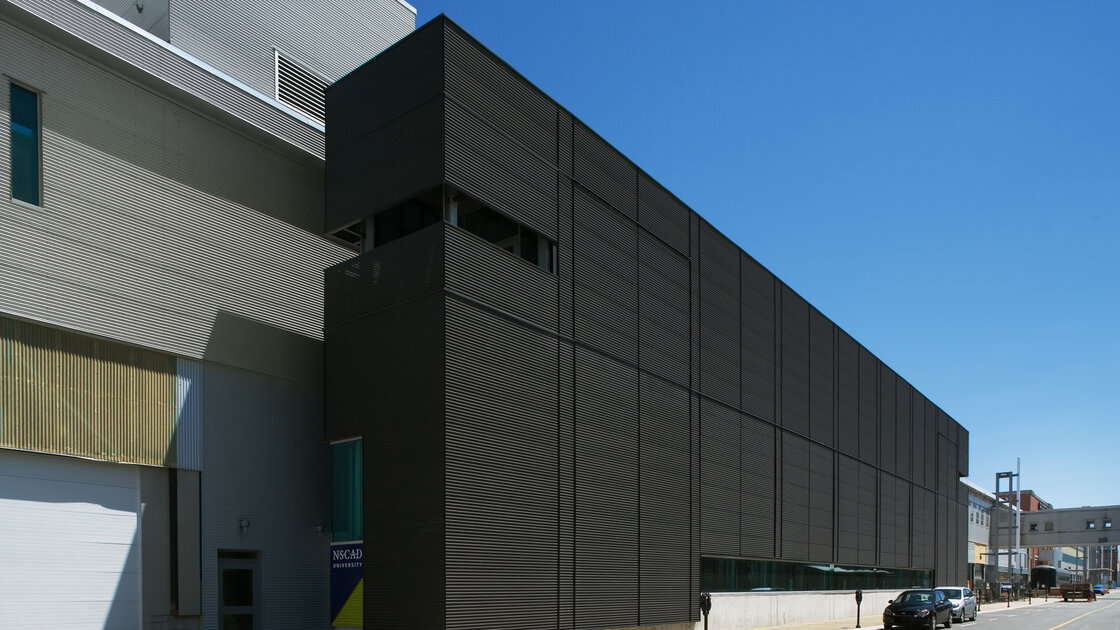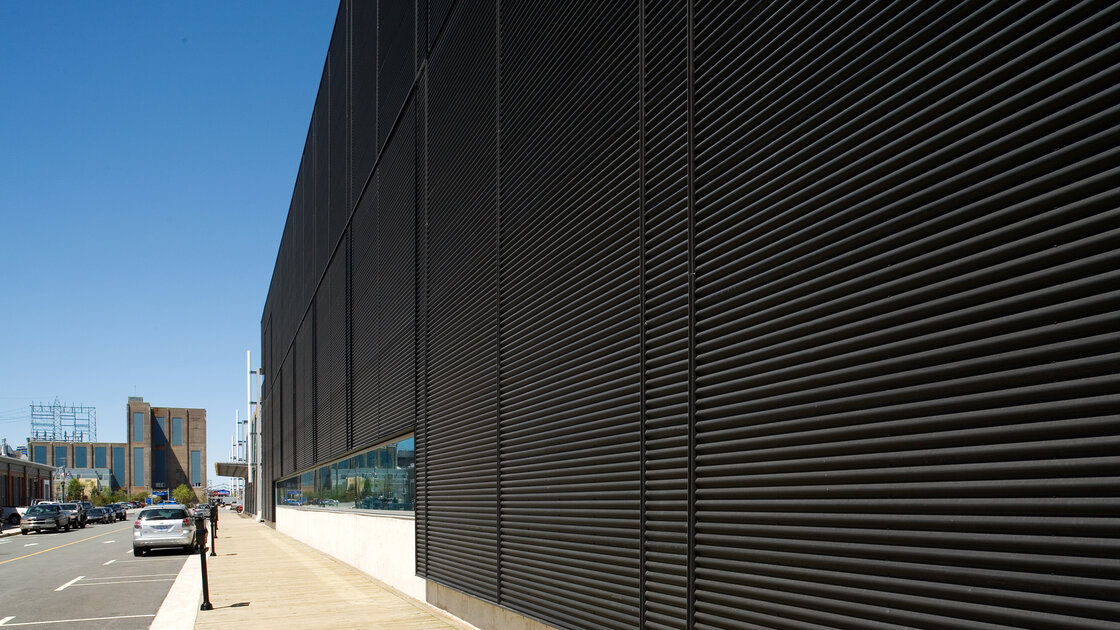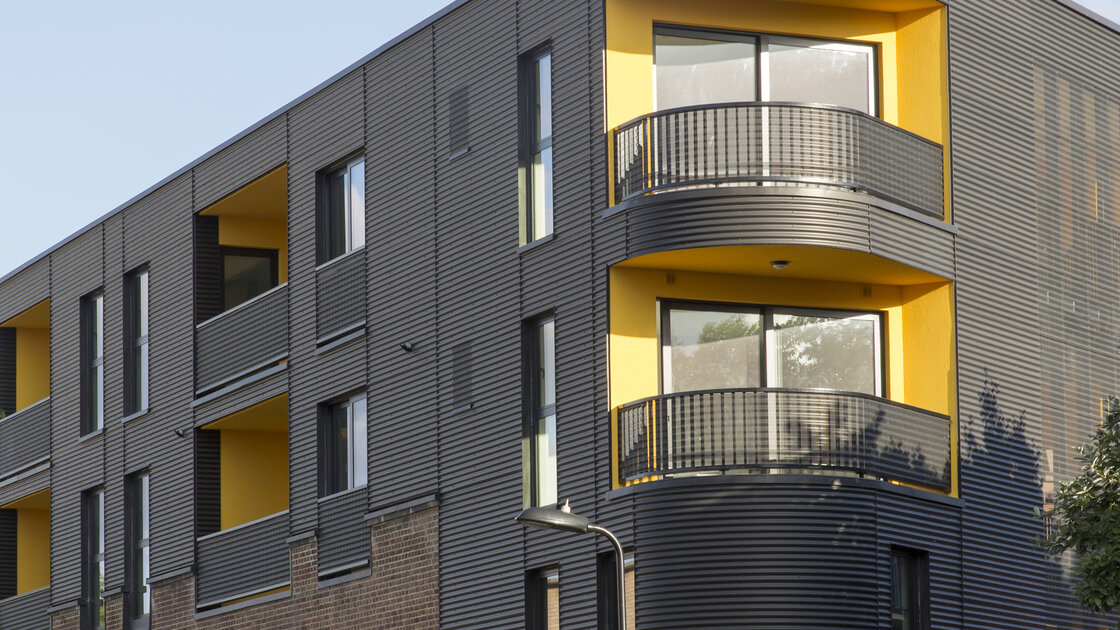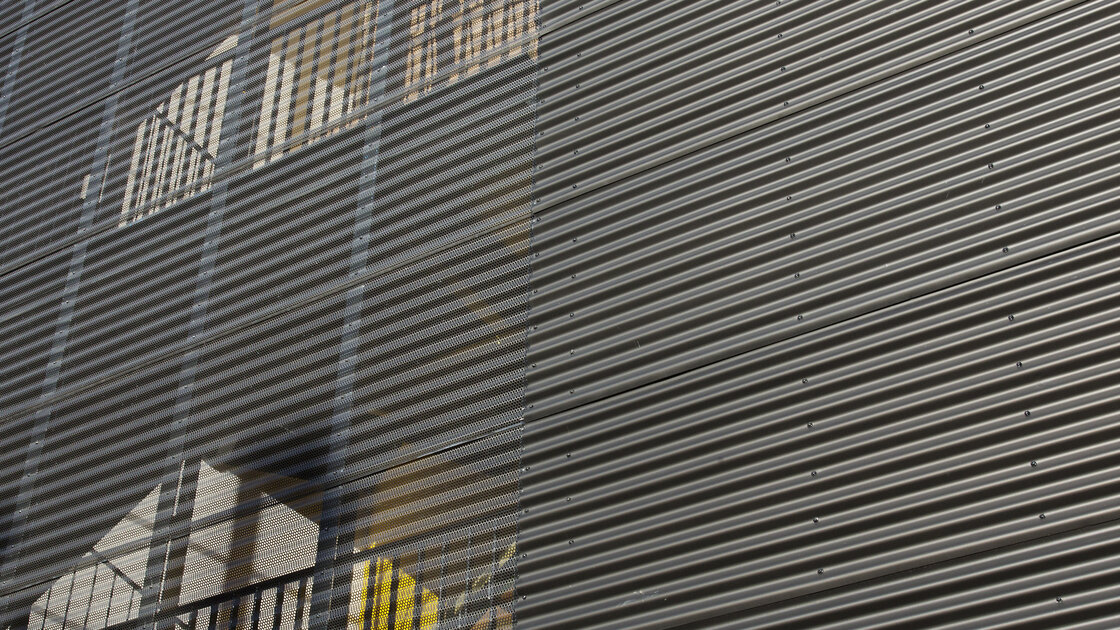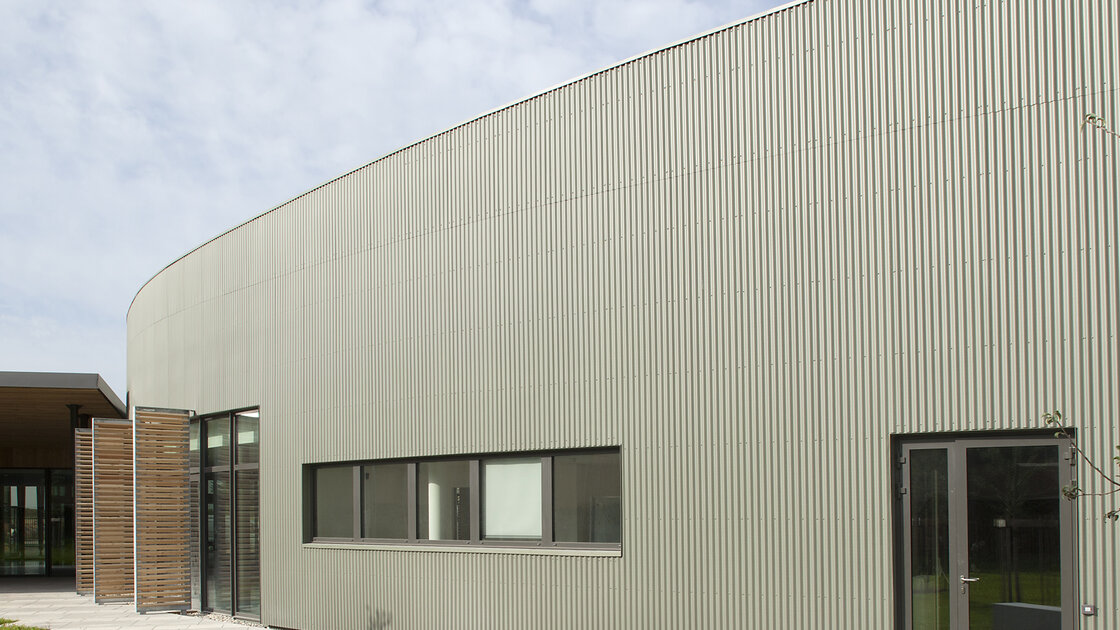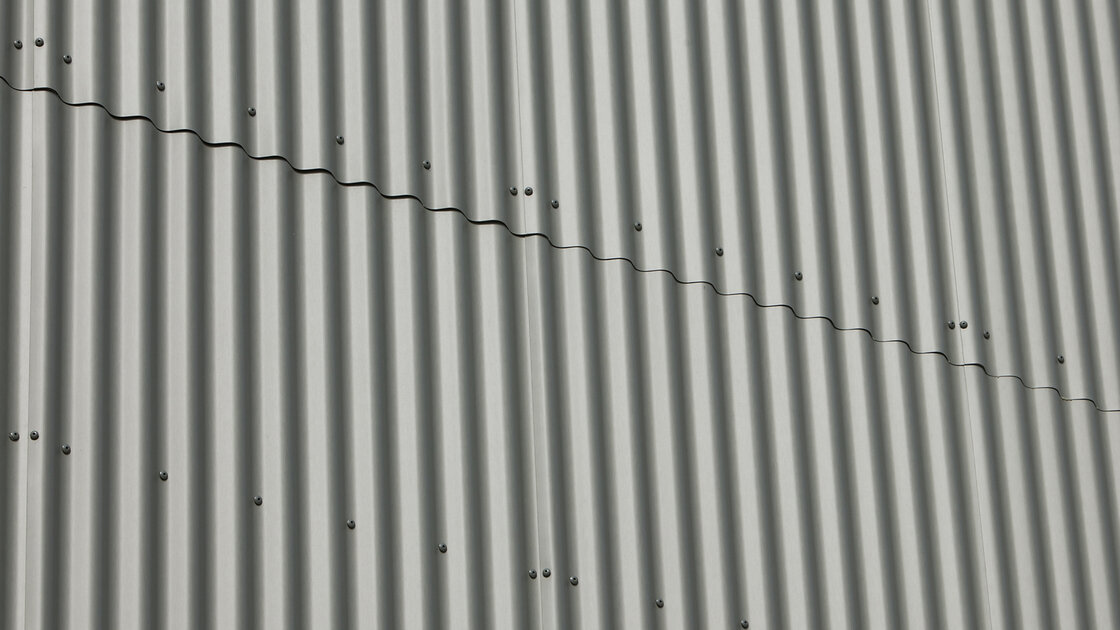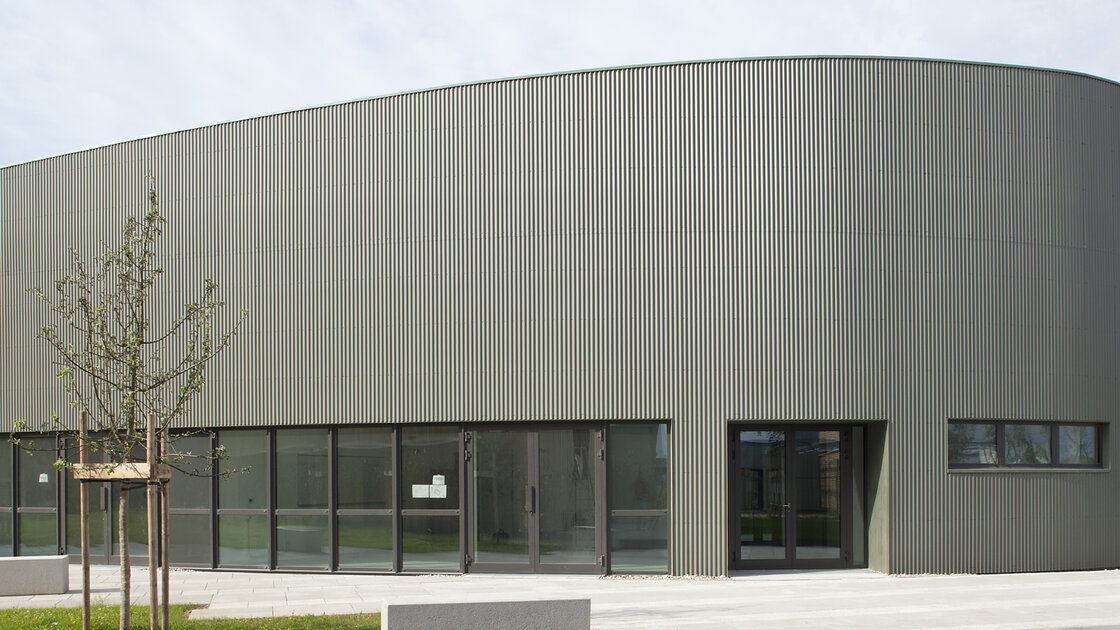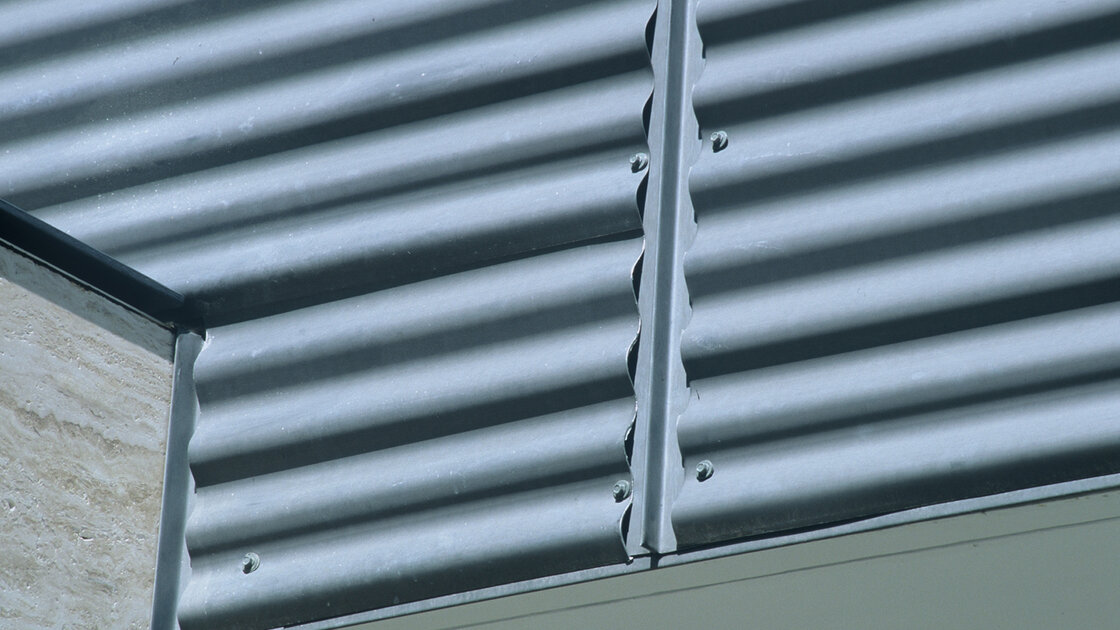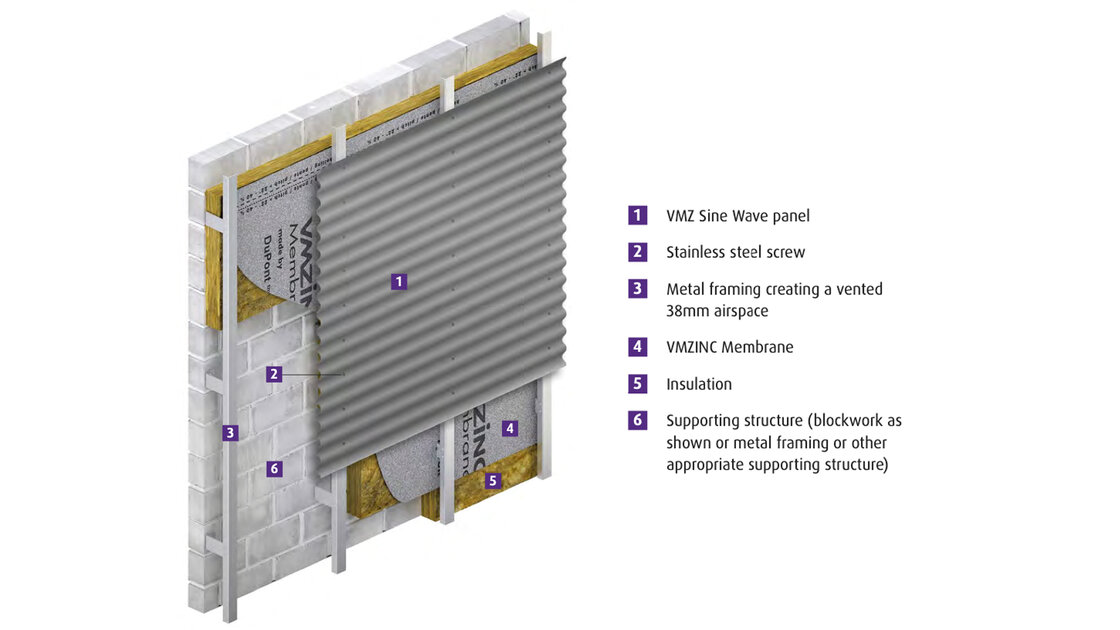 Overview
VMZINC Sine Wave is a corrugated profile in zinc that can be fixed to a wooden or a metal framework. This is one of the few VMZINC facade systems that relies on visible fasteners. The system can be used to clad walls both horizontally and vertically. Sine Wave can be installed on a roof, however a secondary waterproofing layer is required.
Structure
The system is fixed back to timber or metal (galvanised steel at least 1.5mm thick or aluminium at least 2mm thick) rails that are typically at centres of between 0.8m and 1.2m (depending on loading). The rails must have a supporting face width of 40mm and should allow a minimum vented space between the VMZINC Sine Wave panel and the insulation/sheathing of 38mm.
Dimensions
ZINC thickness
0.8 or 1 mm
Panel length
6000 mm

For panels over 3m in length slotted or over-size holes must be pre-drilled to allow the thermal expansion and contraction of the panels to take place.

Maximum panel size
836 x 6000 mm
Profile
The standard profile for the panel is an 18/76mm module which is available in both 0.8mm and 1mm thicknesses

Finishes
VMZINC PLUS must be used on all non-vertical flashings if open gap soft boards are not being used

ANTHRA-ZINC

AZENGAR

PIGMENTO Charcoal Blue

PIGMENTO Storm Grey

PIGMENTO Blue

PIGMENTO Brown

PIGMENTO Grey

PIGMENTO Green

PIGMENTO Red

QUARTZ-ZINC

Natural zinc
Documents and drawings
Please enter your E-mail address. We will send you the download link by mail.
Success Download Link
Success Download Link
Fail Download Link
Fail Download Link description
The panels are installed in a sequential order from bottom up. Panels are fixed in place with stainless steel screws on every other wave. The panels should be installed with the protective film in place.
Do you have a question or remark? Please, leave us a message.
;
;