Bilacquered zinc
Lacquered zinc consists of rolled zinc alloyed with copper and titanium.
This complies with European standard EN 988. It is obtained by applying a 25 micron oven-cured polyester lacquer, the excellent durability of which is guaranteed by the high quality of the lacquer and over 20 years of experience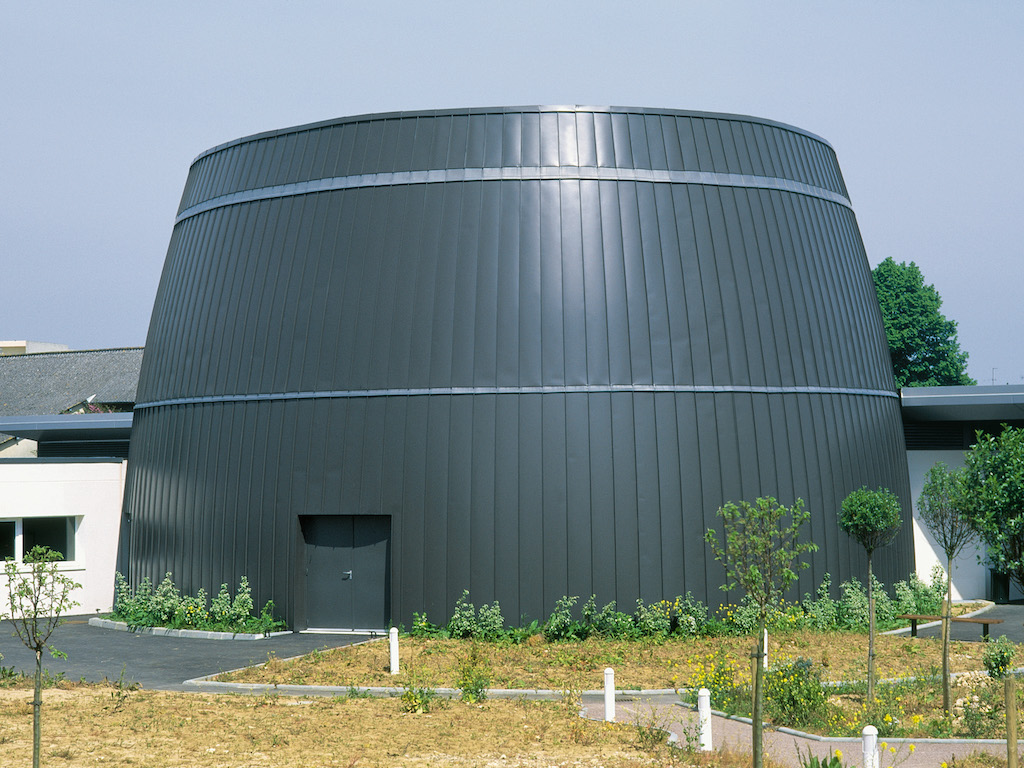 Unlike other galvanized and lacquered materials, scratches do not lead to chipping or rusting, as the exposed zinc protects itself by forming its natural patina.
Esthetics
VMZINC's bilaquered zinc does not require any special maintenance or additional treatment before or after installation. It is therefore strongly recommended not to apply any covering product to the zinc.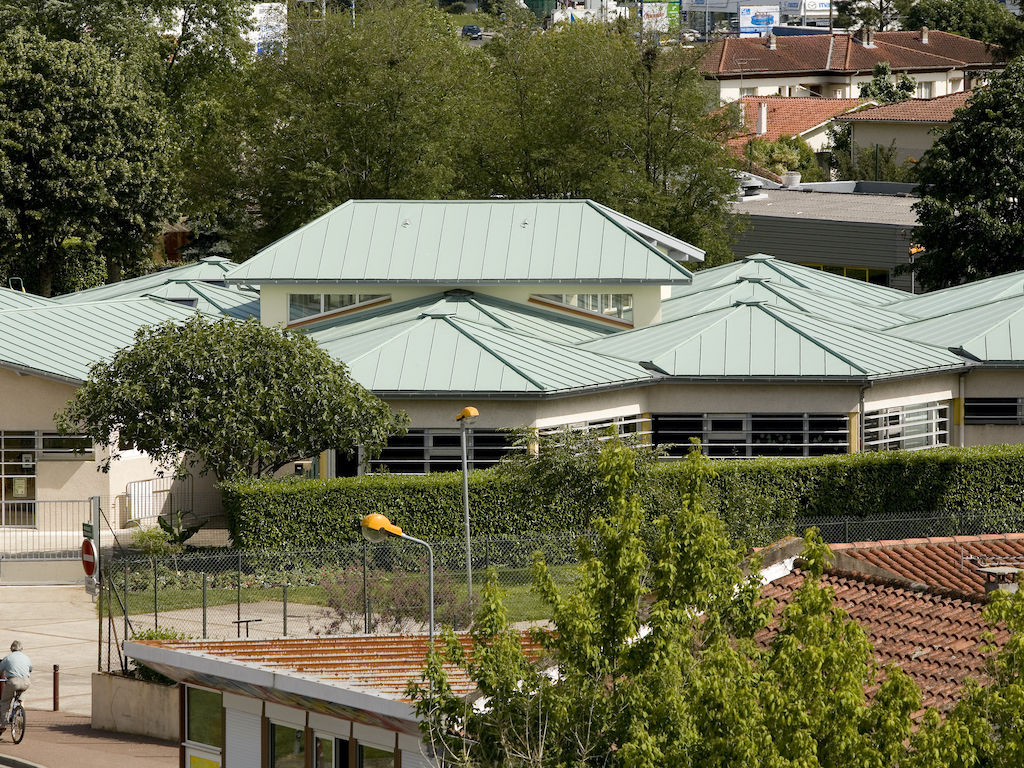 It provides new complementary aesthetic solutions by combining the play of colors with the flexibility and malleability of the material thanks to its 6 standard colors:
Stone white,
Tile red,
Slate grey,
Blue sky,
Macao brown,
Copper green.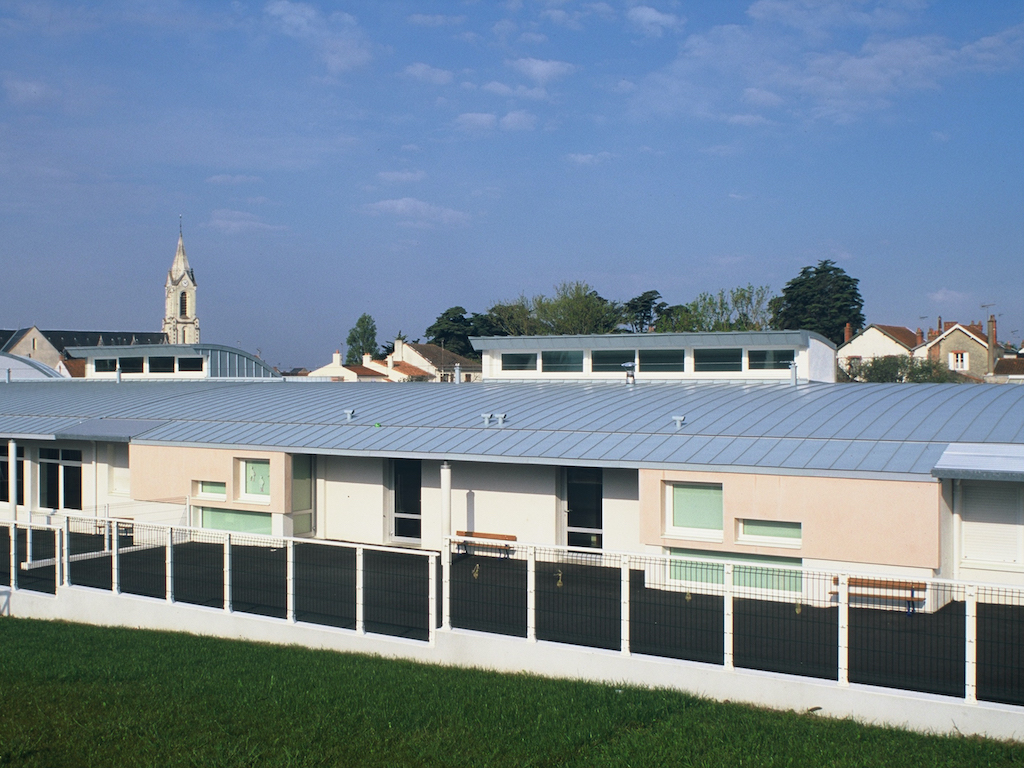 Applications
Bilaquered zinc is available for a large number of applications in the VMZINC range.
It offers additional protection on both sides, thus increasing durability, which makes it ideal for use in particularly aggressive sites (polluted industrial atmosphere, seaside).
The coating has adhesion and deformation properties that allow it to be used in the most severe cases of bending or profiling.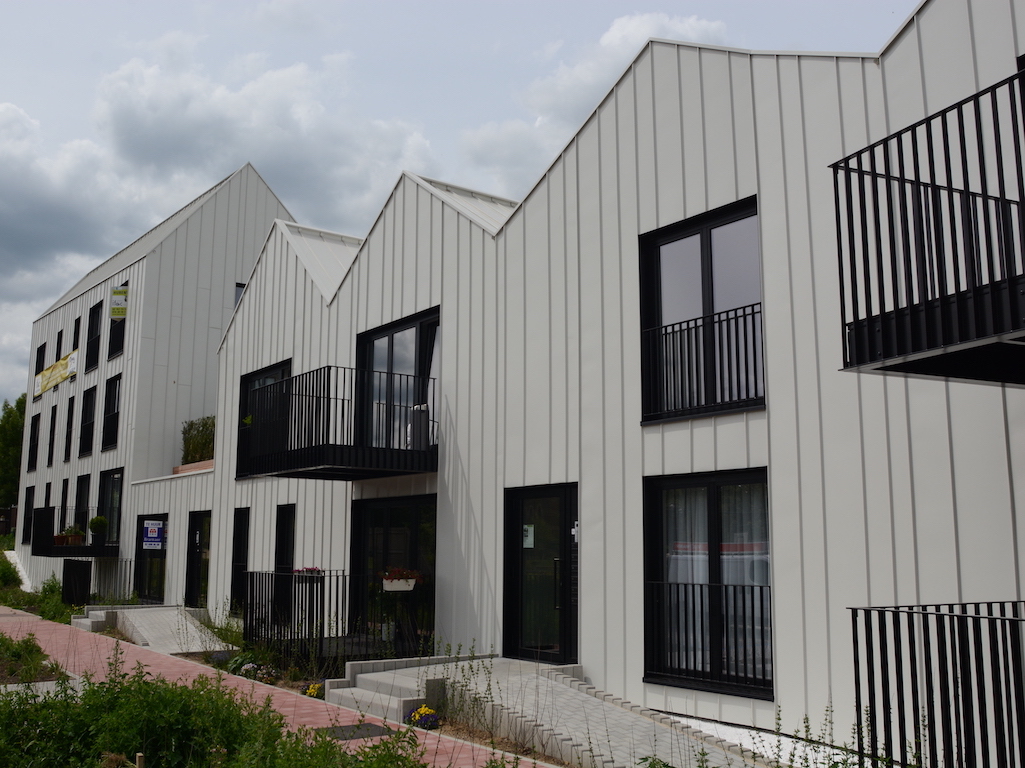 Area of use
The choice by a professional of a VMZINC® product adapted to a building's environment must take into account any constraints of use depending on the surface aspect considered. Each surface aspect of zinc can evolve over time in a different way depending on the type of environment (seaside, high UV exposure, snow, etc.) and according to the application (roofing, facade, under-face, rainwater drainage).
The use of bilaquered zinc may not be suitable for certain applications in the context of very aggressive environmental constraints.
References with bilacquered zinc