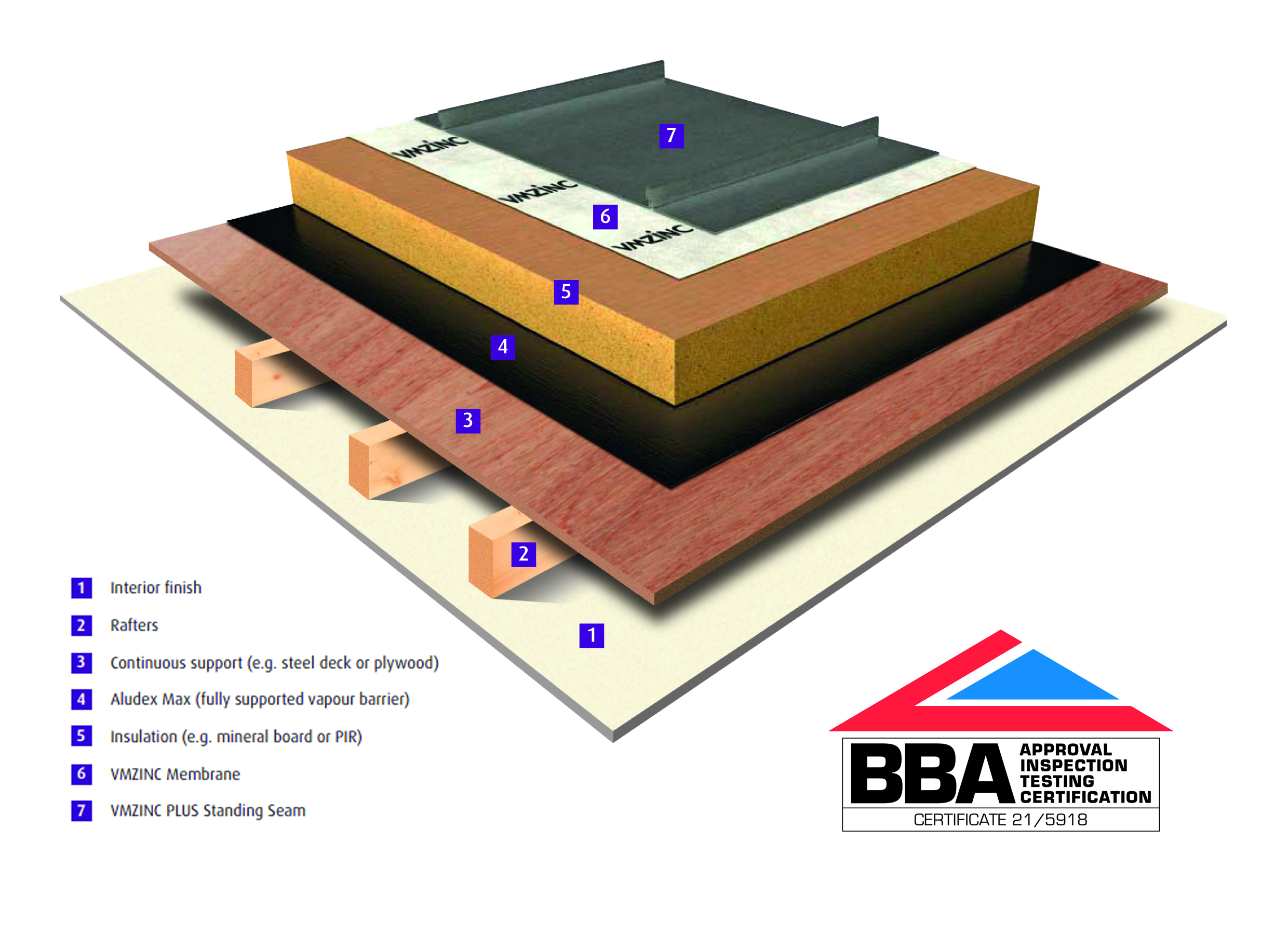 Standing seam Structural roof system
Roofing
Clips
Hidden
Standing
Structural roof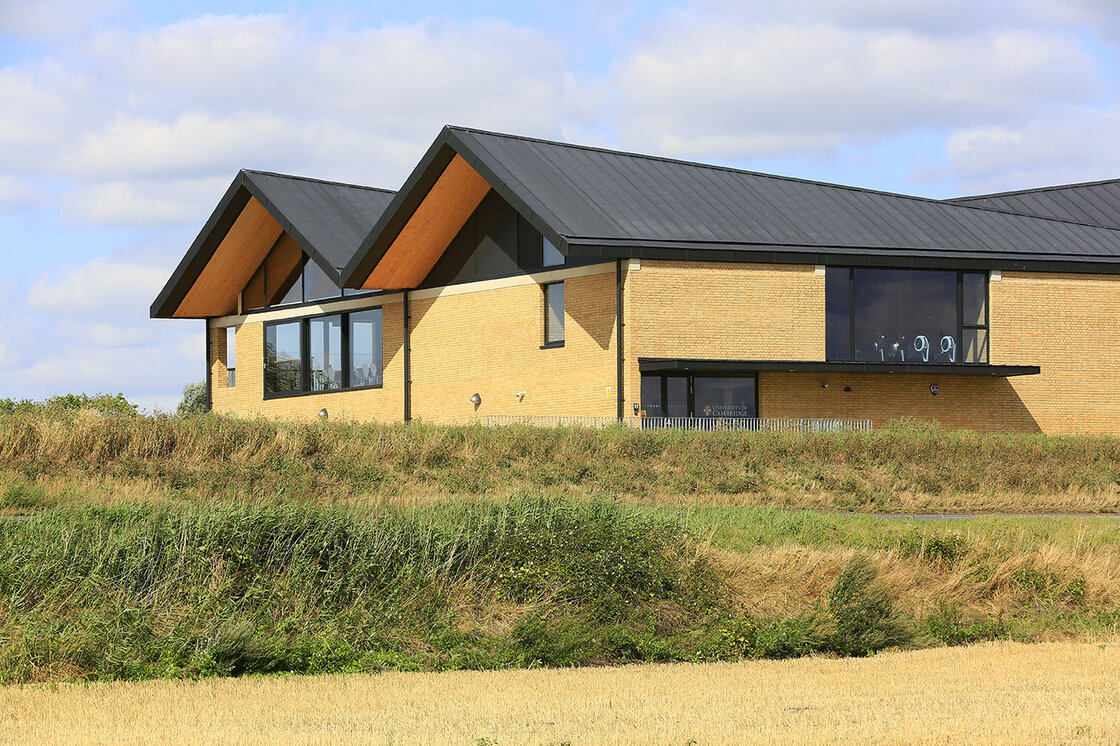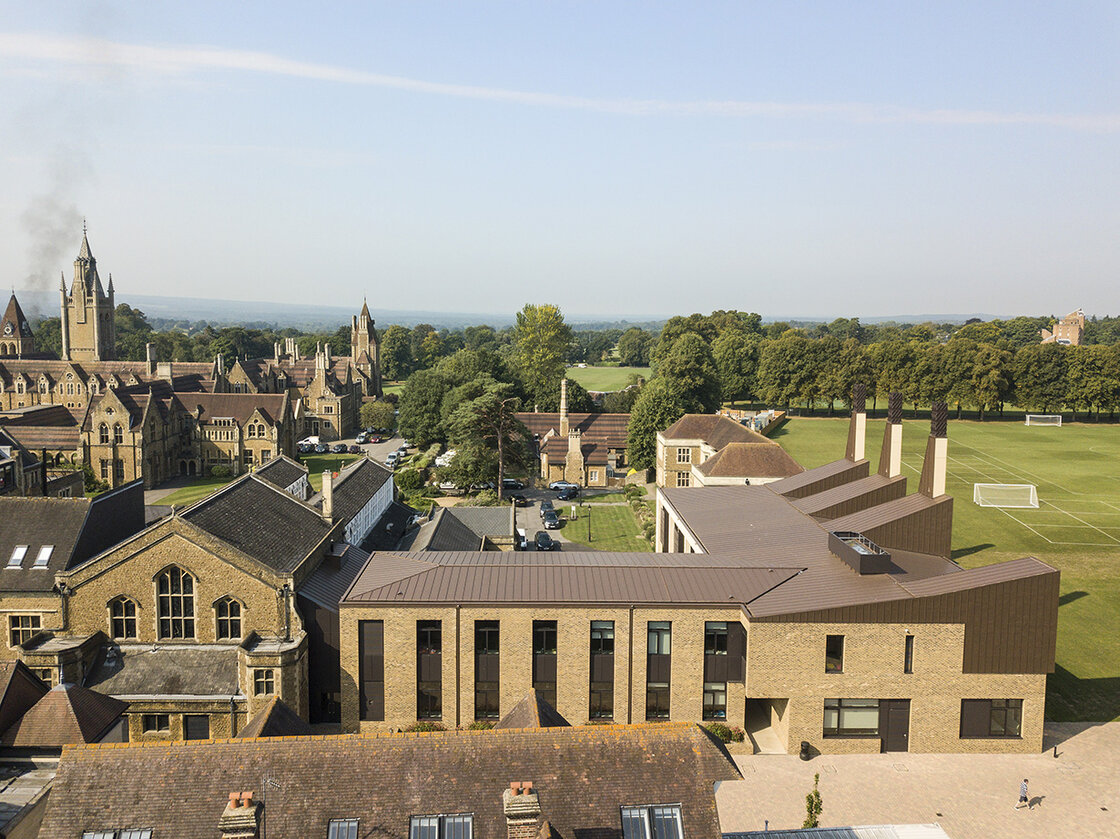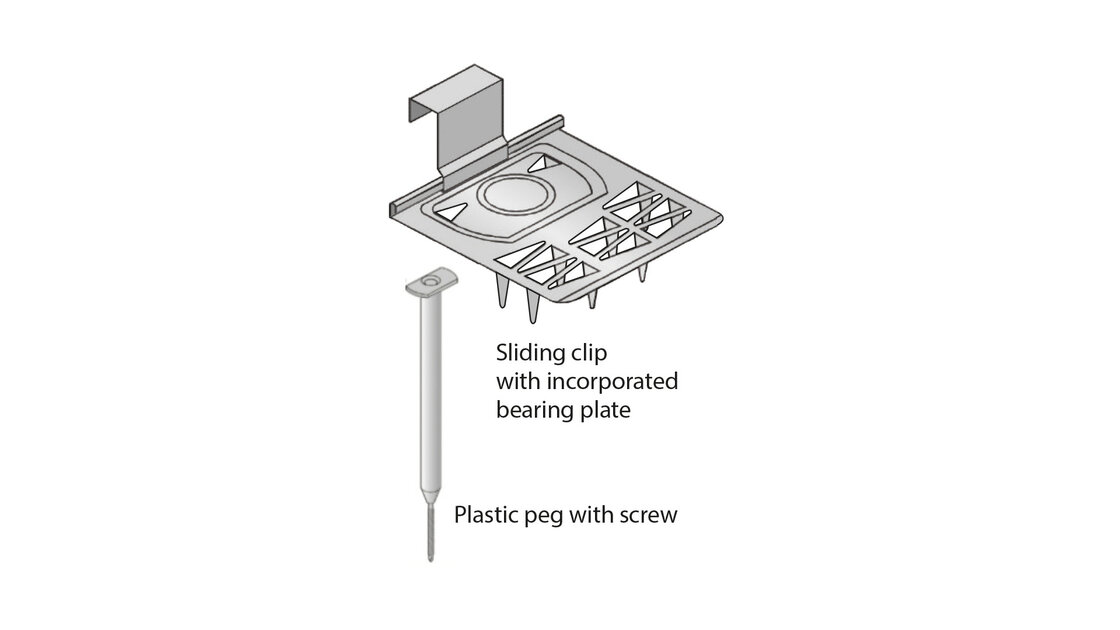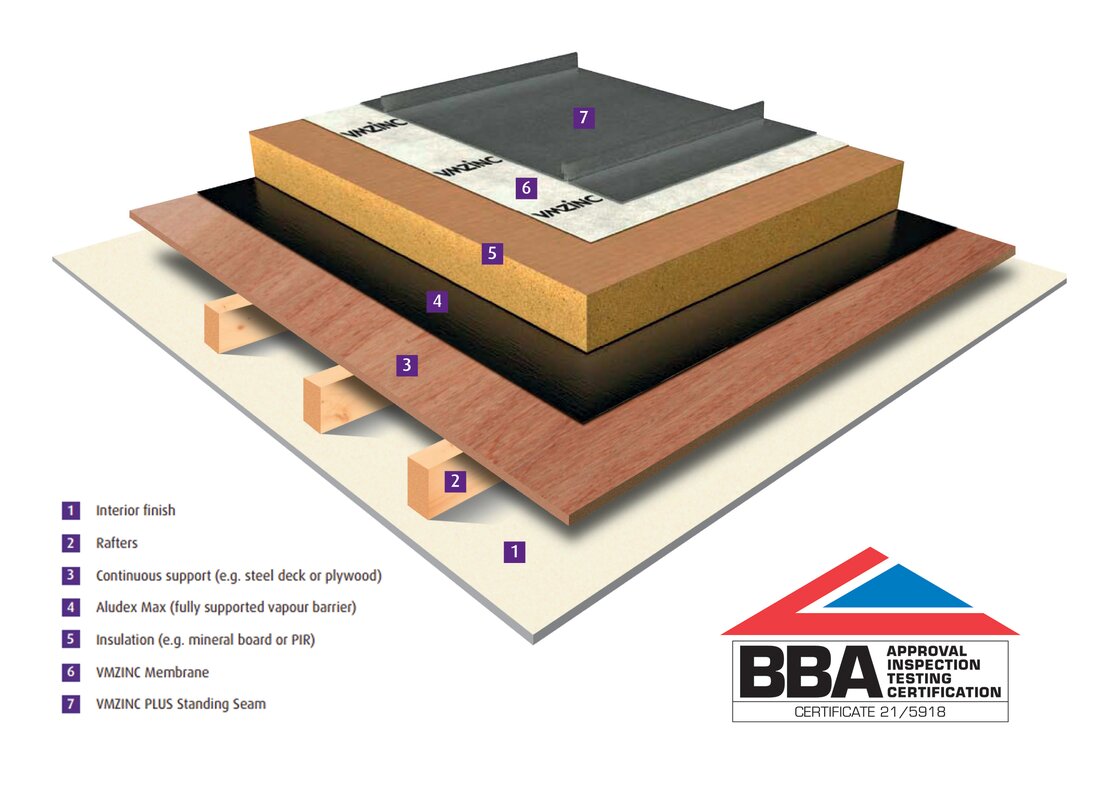 Overview
The Structural Roof is a zinc standing seam roof system with a non-vented warm substrate. It is critical that all layers of the build-up be correctly designed and installed. We would recommend that recognised VMZINC installers fit all elements of the system from the Aludex vapour barrier upwards.
Structure
The supporting structure can be a Steel or Plywood Deck. Either deck is covered by Aludex Max (an aluminium foil-reinforced bituminous vapour barrier with a high water vapour resistance of 7000MNsg) installed with cold or hot glued joints. All insulation materials must have a compression strength of minimum 50kPa (0.5kg/cm2 ), at a maximum 10% deformation and must be dimensionally stable at up to 100°C and comply with current Building Regulations. Between the VMZINC PLUS and the insulation, a VMZINC Membrane is fixed with an overlap that varies depending on the slope. The insulation material must also comply with the fire resistance requirements of the Building Regulations.
Areas of application
With this warm roof system VMZINC PLUS Standing Seam can be installed on rigid insulation (mineral board or PIR) without ventilating the underside of the zinc. It is fixed through to the deck with special fixing screws and clips. The system can be used for roofs with a pitch from 3º to 70º and for buildings with humidity classes of between 1 to 4 (dwellings with high occupancy, sport halls, etc).
Dimensions
| | |
| --- | --- |
| Thickness | 0,70 mm |
| Panel width | 430, 530 or 600 mm |
| Panel length | 13000 mm |
ANTHRA-ZINC

AZENGAR

PIGMENTO Charcoal Blue

PIGMENTO Storm Grey

PIGMENTO Blue

PIGMENTO Brown

PIGMENTO Grey

PIGMENTO Green

PIGMENTO Red

QUARTZ-ZINC

Natural zinc
Documents and drawings
Please enter your E-mail address. We will send you the download link by mail.
Success Download Link
Success Download Link
Fail Download Link
Fail Download Link description
Clip types and associated components

The Structural Roof includes fixing systems that allow both fixed and sliding clips to be installed without damaging the insulation but at the same time allowing the zinc panels to freely expand and contract. The details used for the Structural roof follow the same principles as other standing seam zinc roofs with the added advantage of detailing being a little simpler due to no ventilation openings being required.
Do you have a question or remark? Please, leave us a message.
;
;