Maintenance
Although zinc is a metal that requires very little maintenance and the rinsing effect of rain water is often sufficient to keep the zinc in ideal condition, the following precautions should be followed.
Minimum Requirements and normal maintenance
The roof and or wall should be regularly inspected and any foreign matter such as leaves, grass and other deposits should be removed. Special attention should be given to gutters, insuring that they are clean and not blocked thus allowing the free flow of water (flat gutters which result in standing water are not recommended). This maintenance shall be at the owner`s expense after the installation work has been completed.


Foot traffic
Normal foot traffic use implies traffic reduced to a strict minimum for normal maintenance defined above and for other work, such as installation and servicing of aerials, etc.
It is advisable to take all the precautions and useful provisions necessary so as not to cause any puncturing of the flat parts or deformation of the joints, roll capping, roof vents, etc. Care must also be taken to clean footwear prior to walking on the roof.
In the case where technical equipment requiring frequent inspections (air conditioning, for example) is installed on the roof, certain adaptive arrangements such as walkways should be considered.


Cleaning
As indicated above, the rinsing effect of the rain will often mean that no other cleaning is necessary. However, it is possible to wash the zinc with warm water and a mild detergent.
The zinc must always be cleaned in the direction of the grain of the metal. Pressure washers are not recommended. Cleaning with detergent can be supplemented with application of a very small amount of mineral oil. The zinc must be completely dry prior to any application of mineral oil. It is always advisable that a small test area is cleaned and left for 24 hours prior to proceeding to a larger area.
Scratches
Due to the self healing nature of zinc we would recommend that small scratches be left to heal on their own. We do not recommend the use of touch-up paint.


Salt
In coastal areas salty water can stagnate on all surfaces including zinc. When the water evaporates it is possible that this can leave a white stain.
On surfaces that are rinsed by rainwater the majority of the staining will be removed. However, on non-rinsed facades and soffits it is possible that these stains will build up and be more prominent.
It should be noted that this staining is purely aesthetic. All projects within 1 mile of salt water should be considered as 'severe coastal' and within 12 miles as 'coastal'.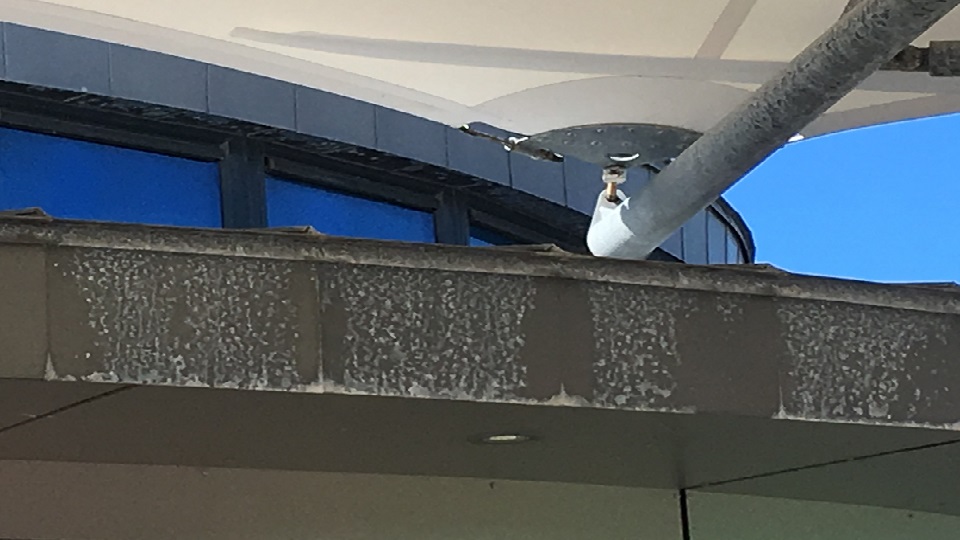 Sustainable Benchmarks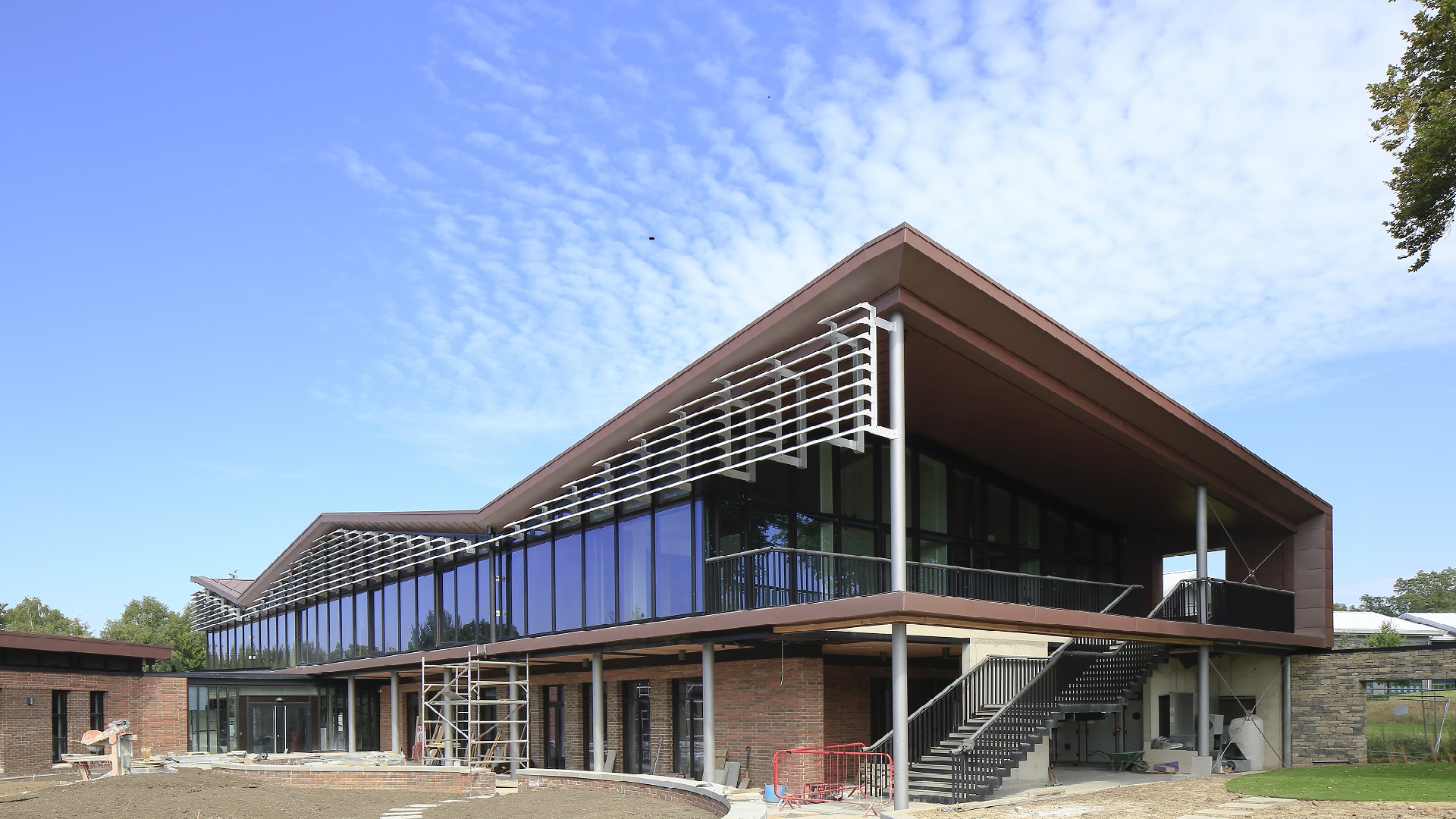 Sustainable Benchmarks
A large number of sustainable benchmarks exist in the building industry. They ensure a level of quality and comfort for the inhabitants and the certified buildings reduce their impact on the environment.
Design Assistance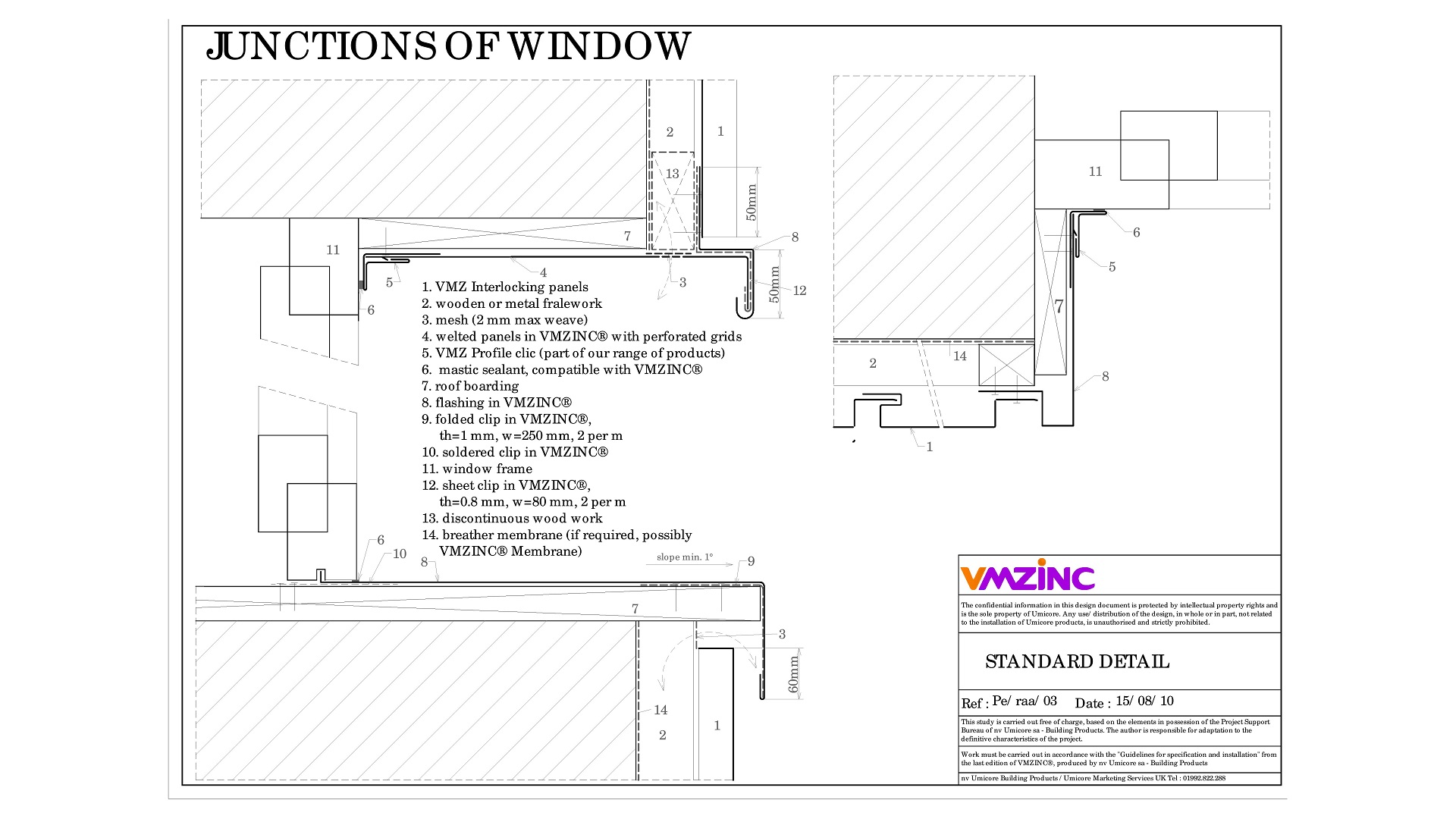 Design Assistance
Our team are here to assist clients to design their roofing and façade project, providing innovative solutions that respect budgetary requirements whilst helping meet industry standards.