Standing seam roofing – underlying principals
Advantages of the Standing seam roof system
Lightweight and durable
A design life of 100 years
Virtually maintenance-free
Can be installed on pitches from 1:12 to vertical
Complex shapes can be easily achieved
LEED certified
Conforms to EN 988 and ASTM B 69–Architectural zinc type 1
Can be laid in lengths up to 30' without the need for expansion steps
Introduction
The Standing Seam system consists of a comprehensive range of robust components that ensures appropriate and correct installation is achieved when designed and installed according to VMZINC® recommendations. It is important that Standing Seam roofs are installed by professionals with the correct equipment and experience.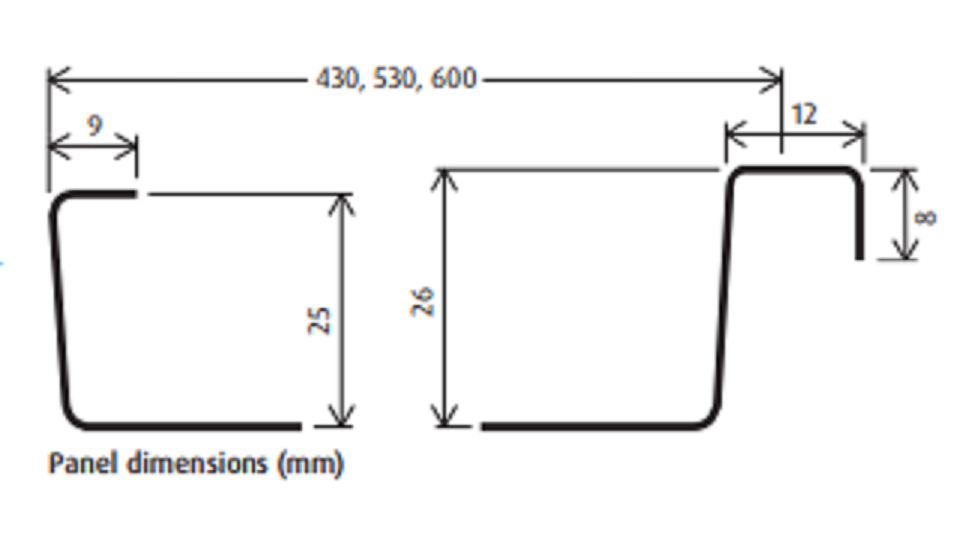 Individual panels are held in place at the top of the pitch by a minimum of 5 fixed clips and then towards the lower portion of the panel by sliding clips allowing thermal movement. These stainless steel clips, which are fixed to the structure, are crimped inside the joints. Thus the fixing clips for panels and flashings never penetrate the material and therefore do not affect the appearance or damage the waterproofing. The low height of the seams (1" standard) and the 16⅞" standard spacing between joints give the roof a light, harmonious appearance.
The Standing Seam panels weigh approx 1½lbs per ft².
The system is suitable for both cold roof construction and for warm roof construction.
VMZINC PLUS
VMZINC PLUS is a unique patented product that improves the performance of zinc installed on recommended cold (ventilated) and warm (non-ventilated) substrates. The product consists of VMZINC (in all finishes) having a 60µm coating applied to the underside thus allowing a more varied amount of substrates to be used. VMZINC PLUS resists to an abrasion of 140 litres when tested in accordance with ASTM D 968.
Delta VMZINC membrane and clips
For all roofing applications VMZINC PLUS must be installed on Delta VMZINC Membrane using Delta VMZINC Membrane clips. Delta VMZINC Membrane is a structured underlay ⅜" thick manufactured from high density polyethylene. The overall purpose of the Delta VMZINC Membrane is to provide an additional drainage and air flow directly under the zinc panels..
Surface finishes
Coil thickness (mm)
Coil width (mm)
Standing seam centres (mm)
Natural zinc PLUS
0.70 or 0.80
500
430
QUARTZ-ZINC PLUS
ANTHRA-ZINC PLUS
PIGMENTO PLUS
AZENGAR PLUS