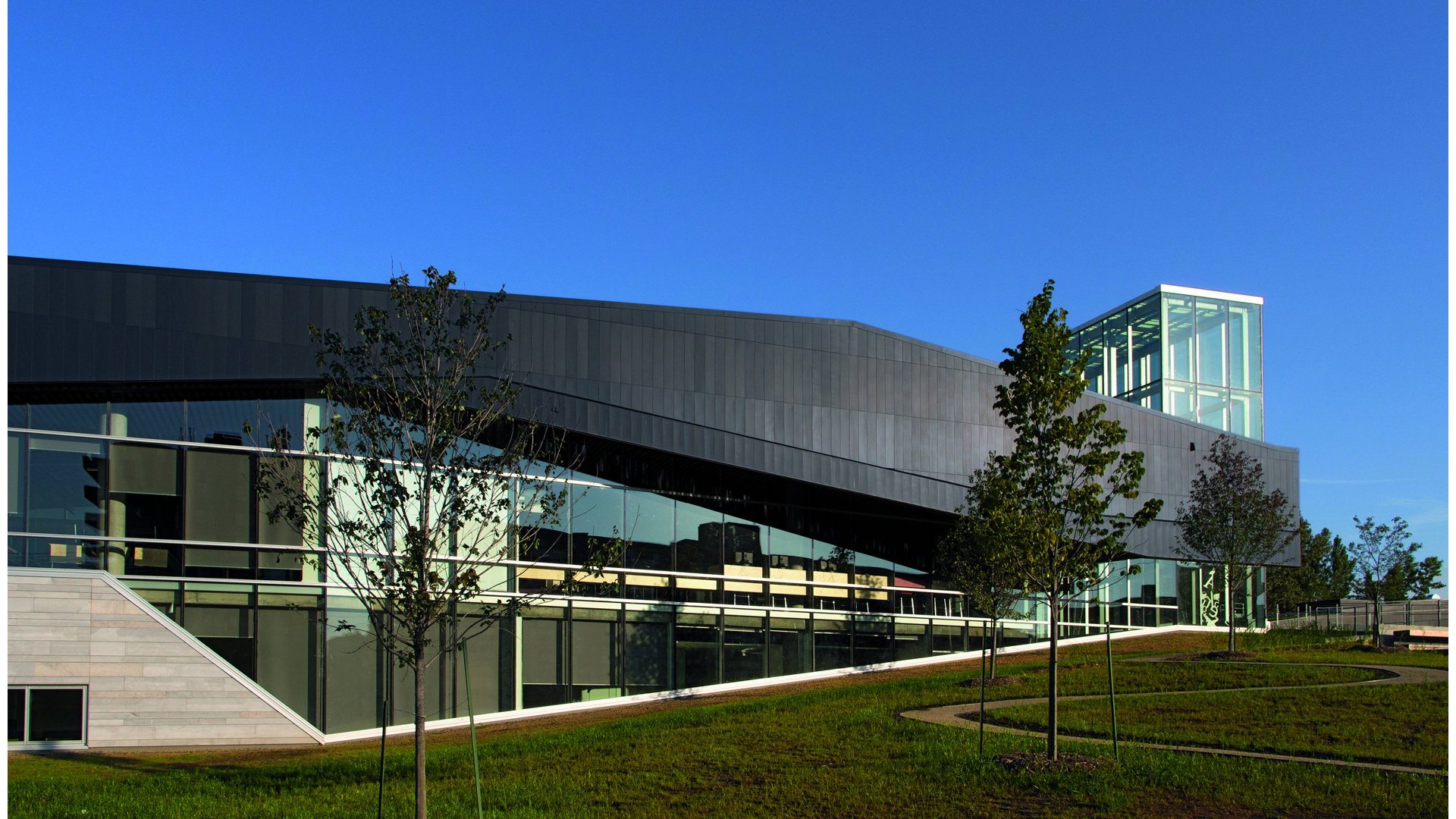 Interlocking panel
Facade
Clips
Hidden
Reveal
Interlocking panel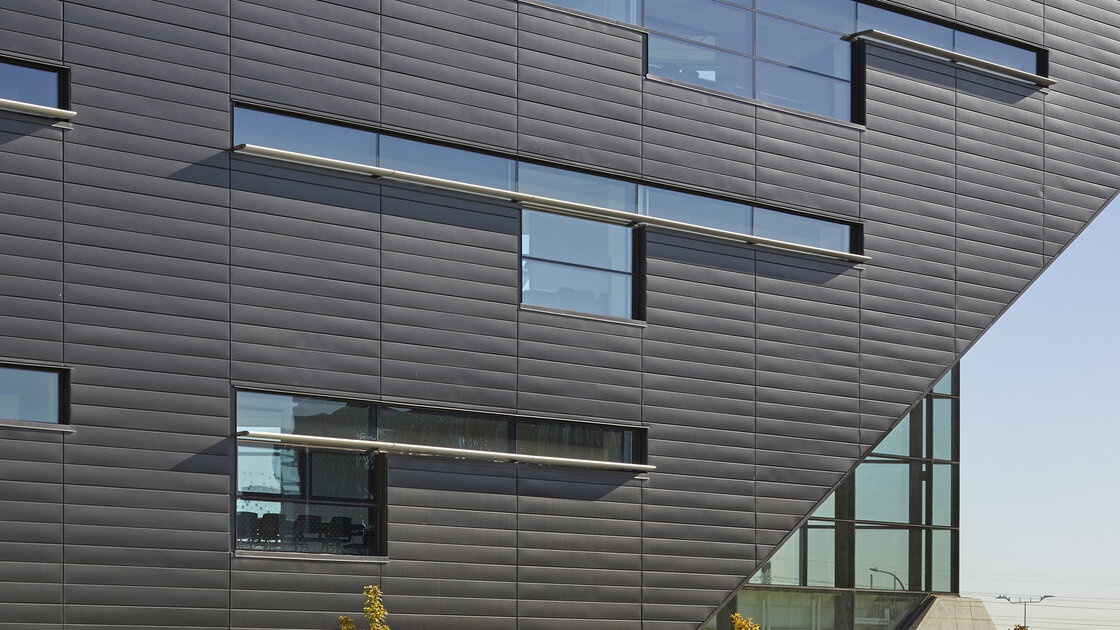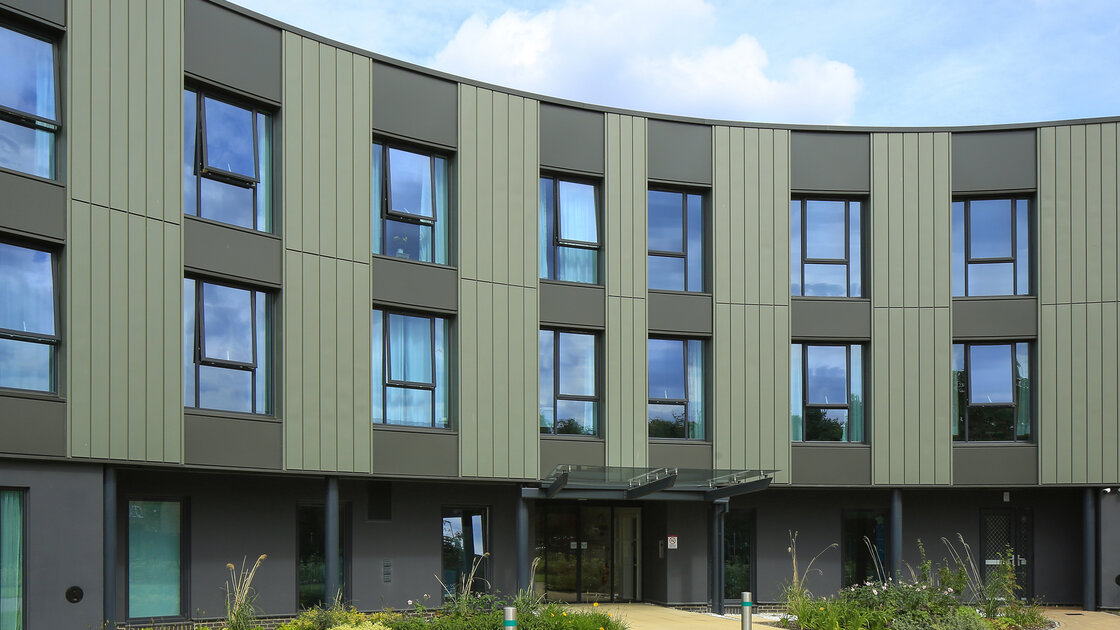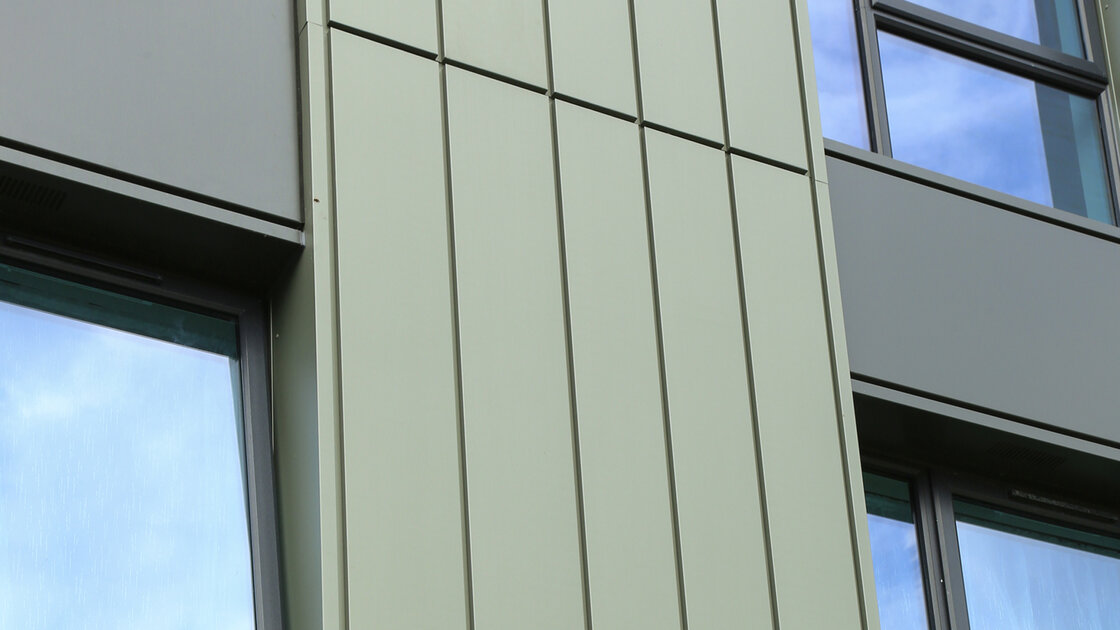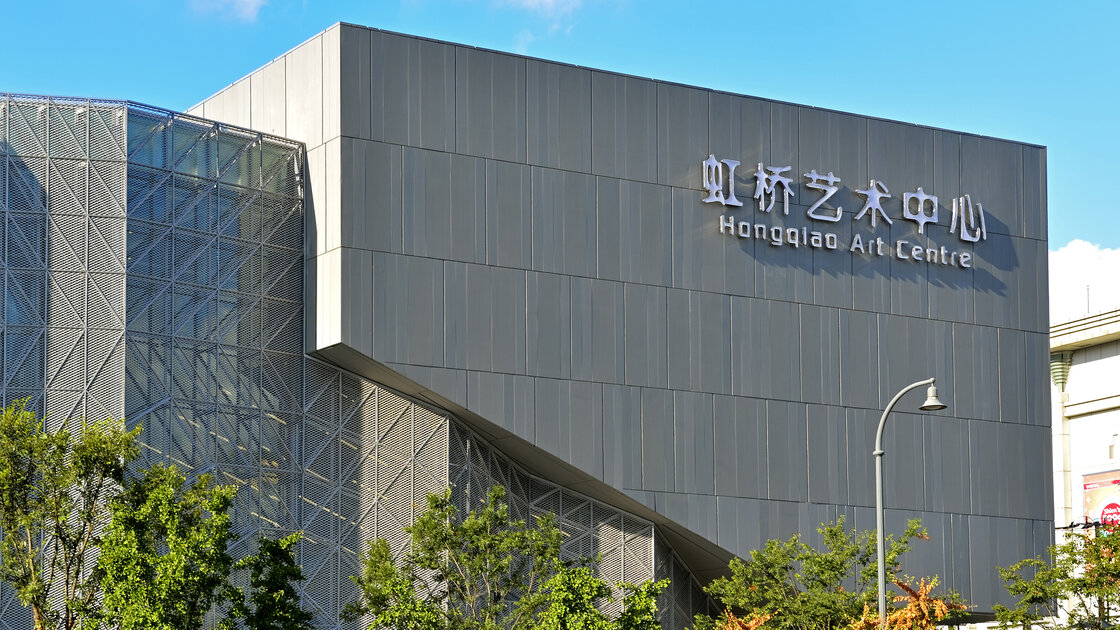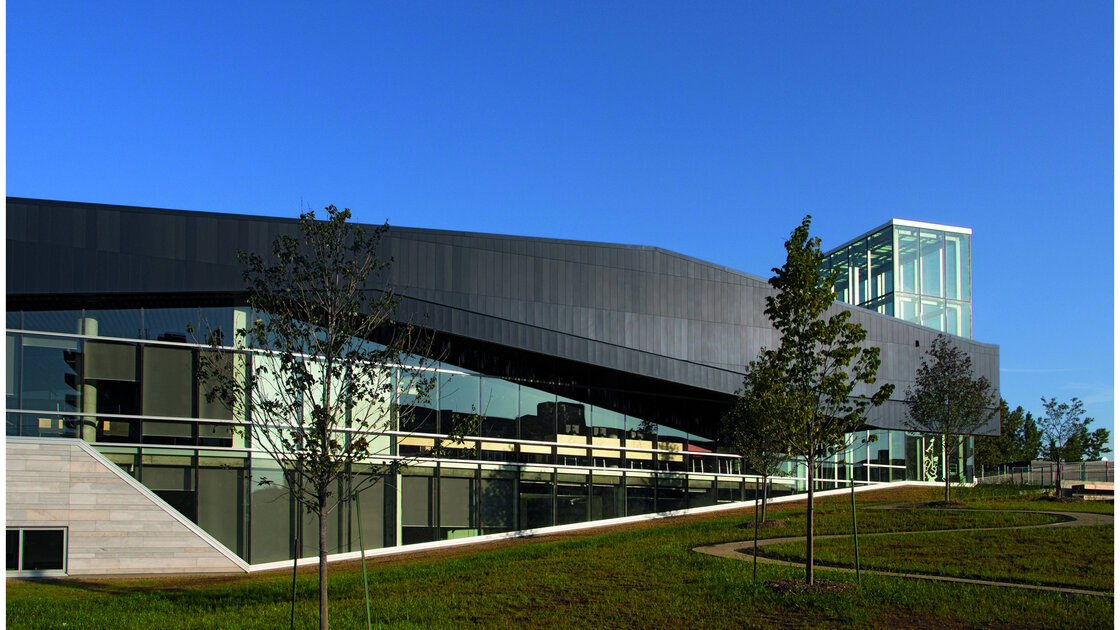 General information
Interlocking Panels consist of a panel face, reveal joint and are fixed in position using hidden fasteners. The panels can be orientated horizontally or vertically and can be applied equally to soffits. Panels are available in all finishes of 1mm thick VMZINC with standard panel widths being 8", 10", and 12". Joint widths can be 1/4", 1/2" or 3/4". It should be noted that panel width = panel face + joint. The depth of the panel is 1".
Areas of application
Suitable for both renovation projects and new buildings.
All types of buildings: commercial, public buildings, collective and individual housing
Technical data
Panel Depth

1" (25mm)

Maximum Dimensions

Horizontal 20'-0" Length (6.09m)
Vertical 12'-0" Length (3.65m)

Minimum Dimensions

30" (762mm) with End Folds
24" (609mm) without End Folds

Coverage Dimensions

12" (304mm) OC, 10" (254mm) OC, 8" (203mm) OC

Reveal Dimensions

1/4" (6mm), 1/2" (12mm), 3/4" (19mm)

Weight

~2.0 lbs per SF

ANTHRA-ZINC

AZENGAR

PIGMENTO Blue

PIGMENTO Brown

PIGMENTO Green

PIGMENTO Red

QUARTZ-ZINC

Natural zinc
Documents and drawings
Please enter your E-mail address. We will send you the download link by mail.
Success Download Link
Success Download Link
Fail Download Link
Fail Download Link description
Description
The panels are installed in a sequential order from top to bottom for horizontal panels. The upper edge of each panel is engaged into the lower edge of the panel above. The panels are mechanically attached using screws and/or the panel fixing clip that allows for thermal movement. The panels should be installed with the protective film in place. Protective film is recommended to be removed within 60 days post installation.
Do you have a question or remark? Please, leave us a message.
;
;