Certifications ISO 14001
ISO 14001 certification is the international environmental management certification.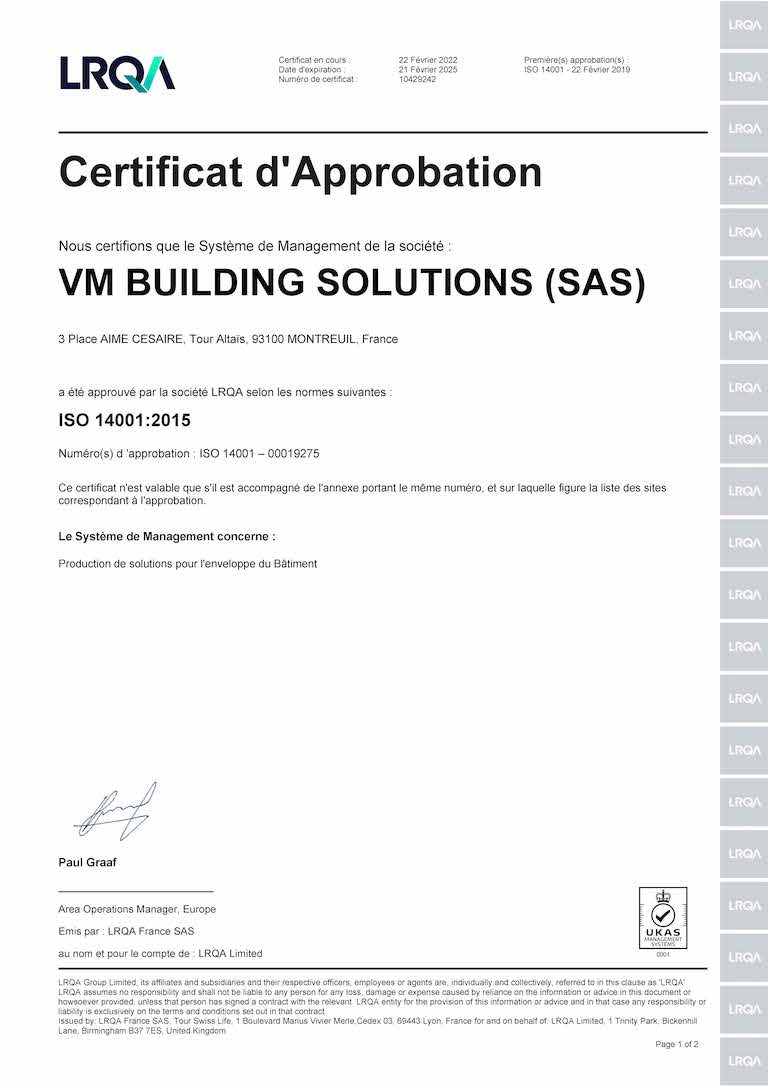 VMZINC and ISO 14001
The primary zinc used to manufacture VMZINC rolled zinc comes mainly from VMZINC rolled zinc production sites that are ISO 14001 certified. All three sites - Auby, Viviez and Bray-et-Lû are located in France.
All activities relating to the smelting, casting, rolling, preweathering, formatting, forming and storage of VMZINC rolled zinc solutions are covered by the scope of the ISO14001 certification.
At VMZINC sites, the main environmental challenges are energy consumption, pollution risks (water, air, soil), saving water and waste management. However, pollution risks are minimal and very well managed.