Energy performance
The energy performance of a building is calculated and optimised according to the scale of the building.
It depends on 3 levers of action: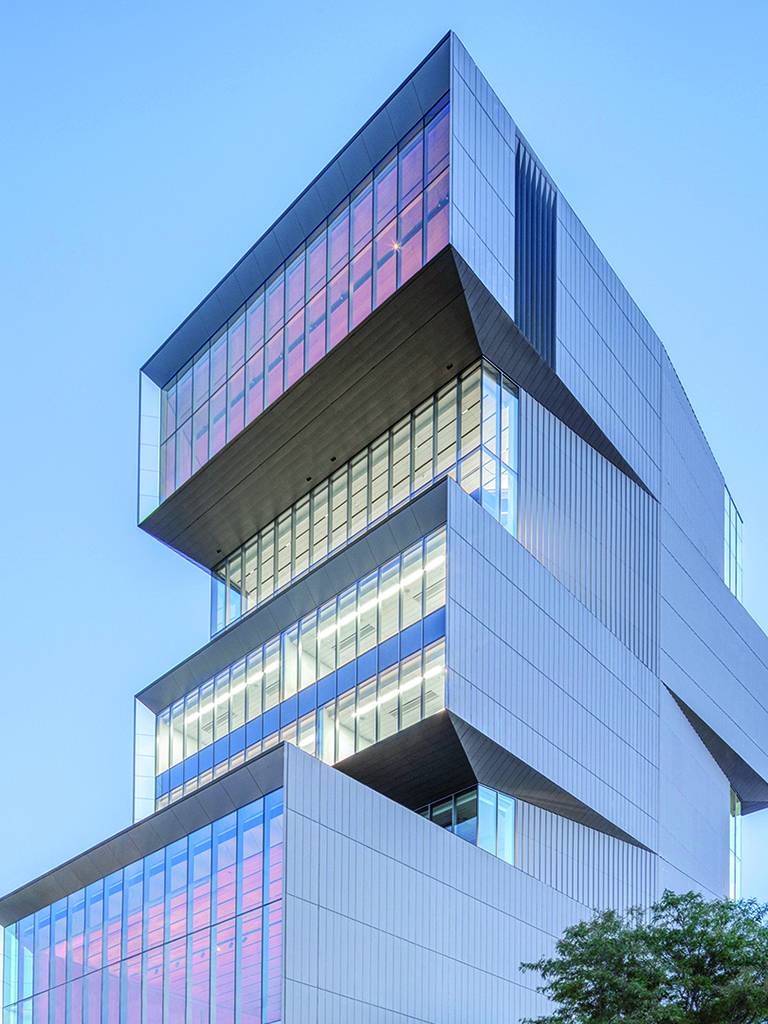 Control of heat loss
General points
In France, the rules for calculation relating to the thermal performance of buildings are specified in the Thermal Regulations in force (currently RT 2012).
Building products used in building envelopes contribute more or less directly to the thermal performance of buildings. For a wall, only insulation materials or materials with a high level of inertia contribute significantly to its thermal performance.


VMZINC against heat loss
For VMZINC solutions, the thermal resistance of rolled zinc is low (R = 8.62.10-6 m2/W.K for a layer of zinc that is 1 mm thick) but it does not impact on the thermal performance of the wall:
either because it is located outside the air gap and is therefore not taken into consideration when calculating thermal resistance (ventilated solutions),,
or because its impact is not significant compared to that of the insulation (non-ventilated solutions).
In all cases, VMZINC solutions contribute to the thermal performance of the envelope because their design enables them to be used with highly effective insulation materials for large thicknesses and with fixing and framework systems with low thermal bridges.
The value of the heat transfer coefficient of a wall with a VMZINC system depends on its make-up (type of wall, type and thickness of insulation, choice of framework, etc.). According to the architect's constructive choices and thanks to the effectiveness of VMZINC solutions, this value can be very low and can make it possible to meet the most stringent thermal requirements.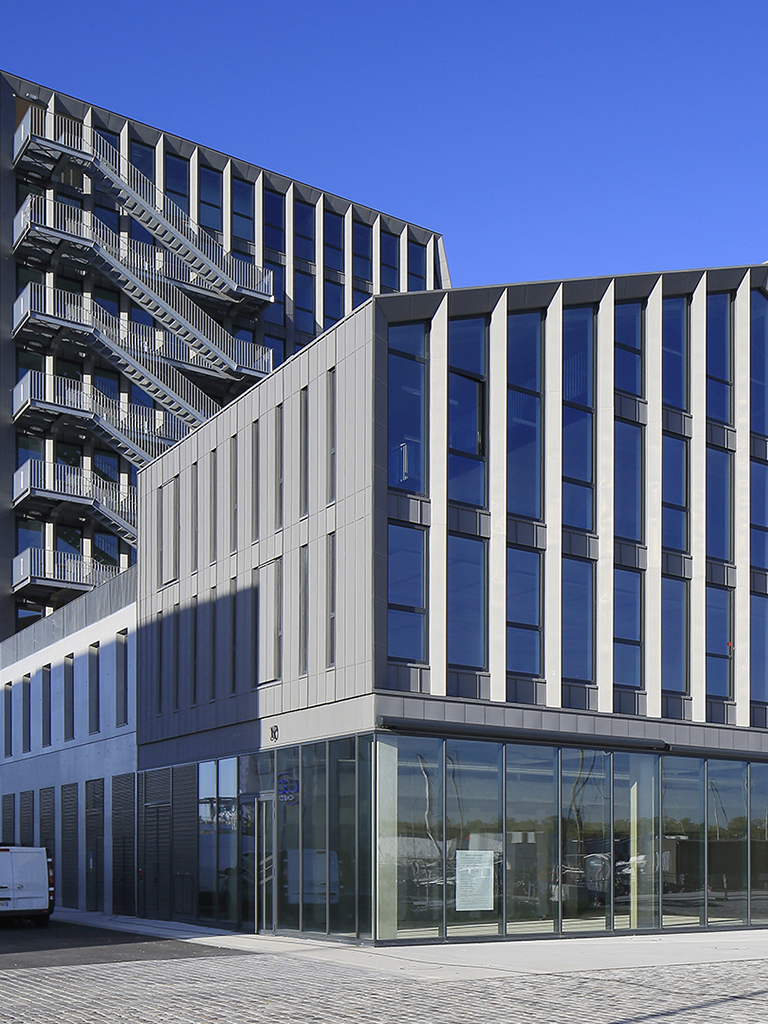 Control of solar heat gains
General points
Control of solar heat gains through the transparent surfaces of the building is an essential lever of action for controlling the energy performance of buildings because the associated heat gains represent the largest proportion of the summertime thermal assessment.
Solar heat gains can be controlled by managing:
proportion of glass in the building,
its thermal quality,
solar protections.
The VMZINC perforated offer
VMZINC now offers its clients a perforated facade solution combining elegance and control of solar heat gains.
Immobile and installed on the exterior of the building, VMZINC perforated solutions feature characteristics recognised as being the most effective on the market in terms of solar protection.
Generation of renewable energy
General points
Produced by the sun, wind, floor heat or the biomass, renewable energy comes from various sources.
In the building industry, the most widely used renewable energy sources are generally sunshine and geothermal.
Case studies

There are many examples of high thermal performance buildings with VMZINC solutions.
One example is the "Mediacom 3 – Zero Energy" office building designed by architect and teacher Françoise-Hélène JOURDA, a pioneer in sustainable building on the French and international markets. This is a positive energy building with a VMZINC Flat lock panel envelope system in QUARTZ ZINC rolled zinc.
Technical data
From the design phase, a choice of pertinent materials (durable, recyclable, easy to disassemble, low pollution installation):
Metal-concrete structure
VMZINC zinc and wooden facades
Wooden and aluminium joinery
Steel corridors
Energy savings
Highly reinforced insulation: 26 cm of insulation
Optimised ventilation system: double flow
Natural ventilation reinforced in summer
Optimised natural lighting
External solar protection
Thermal inertia
Energy production
700 m2 of photovoltaic panels (roof, east facade, south gable) produce 42 Kwhep/m2/year.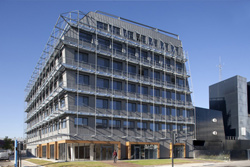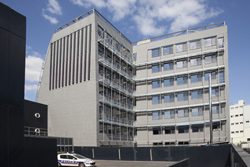 Architect: Françoise-Hélène JOURDA
Surface aspect : QUARTZ-ZINC
Technique : VMZINC Flat lock panel