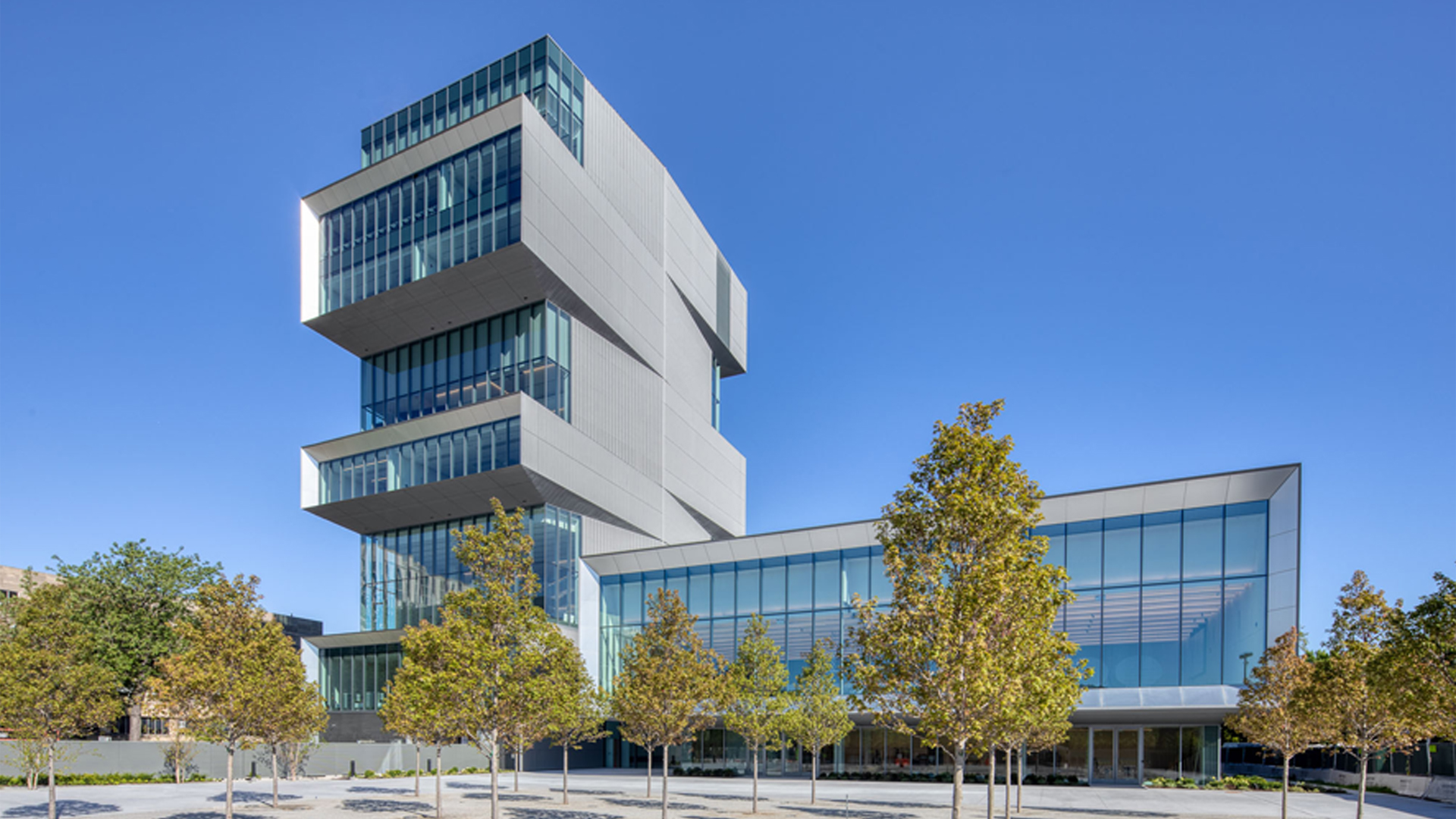 Flat lock panel
Facade
Clips
Hidden
Reveal
Flat lock panel
Advantages
Horizontal or vertical installation
• Recessed and non recessed joint allowing 2 different aesthetics
General advantages of Zinc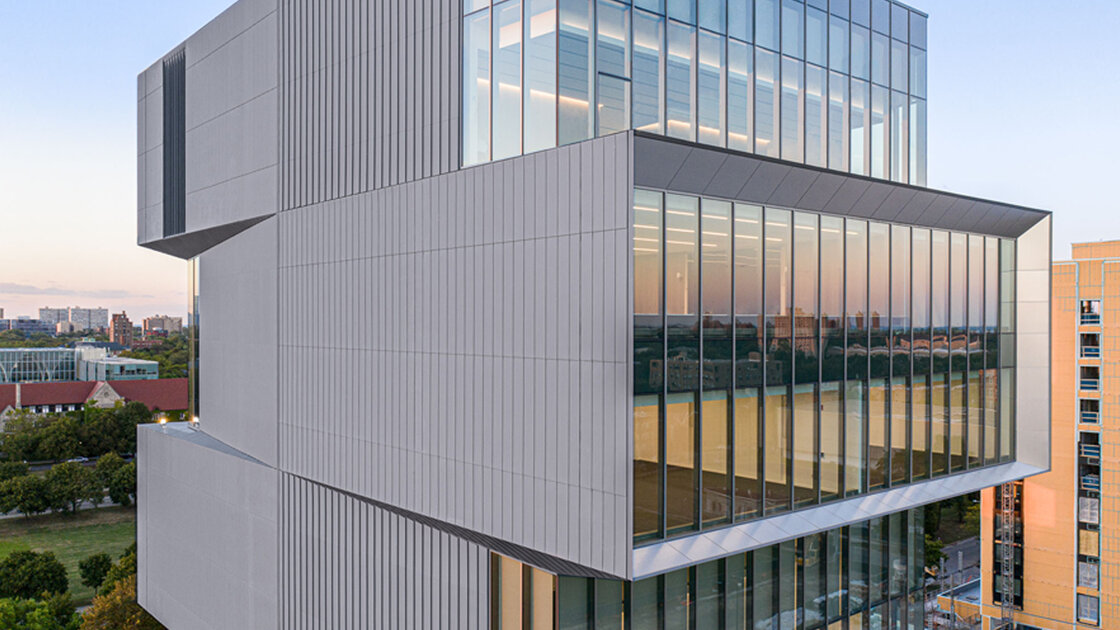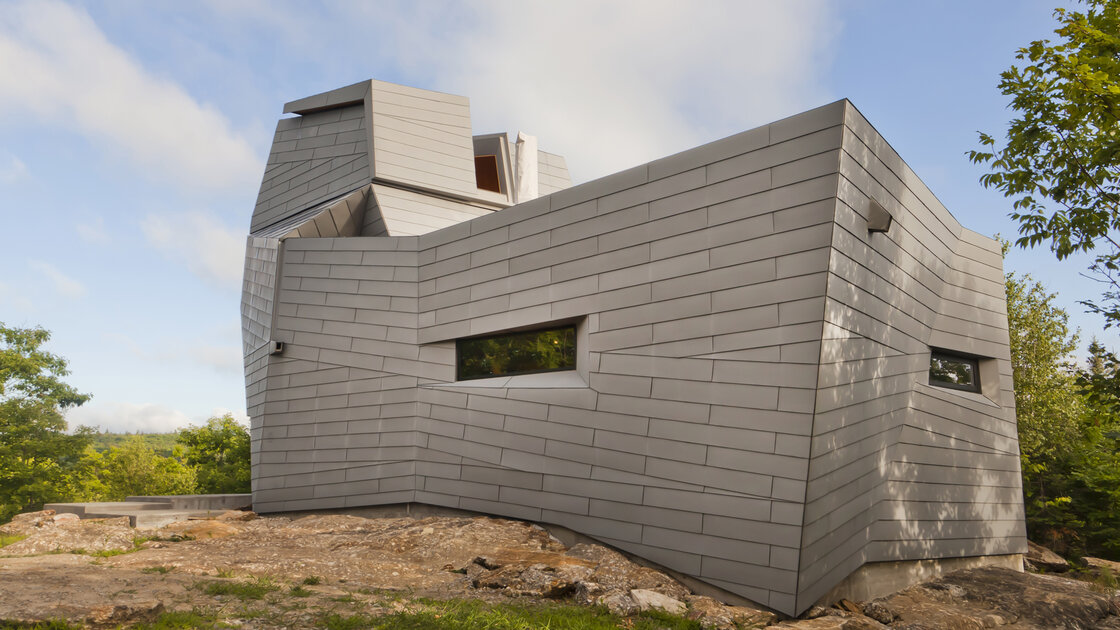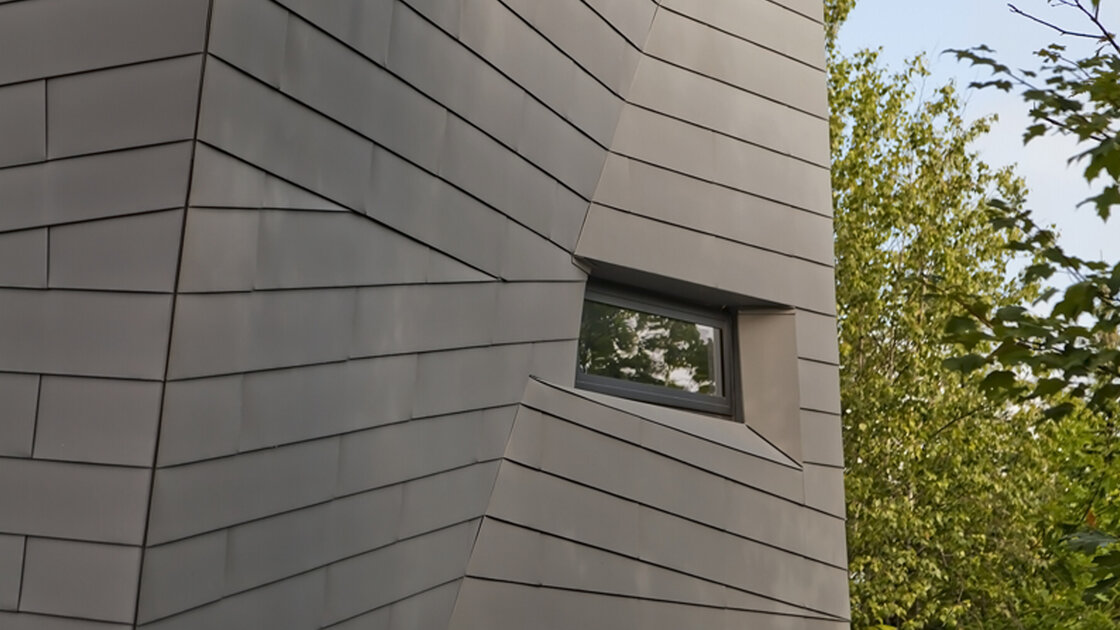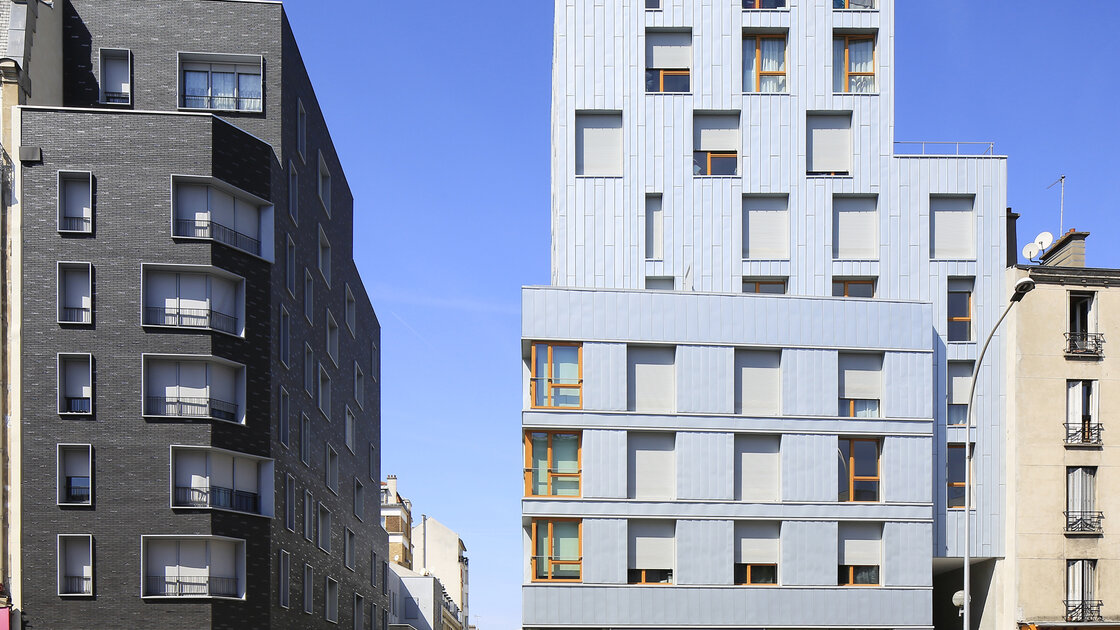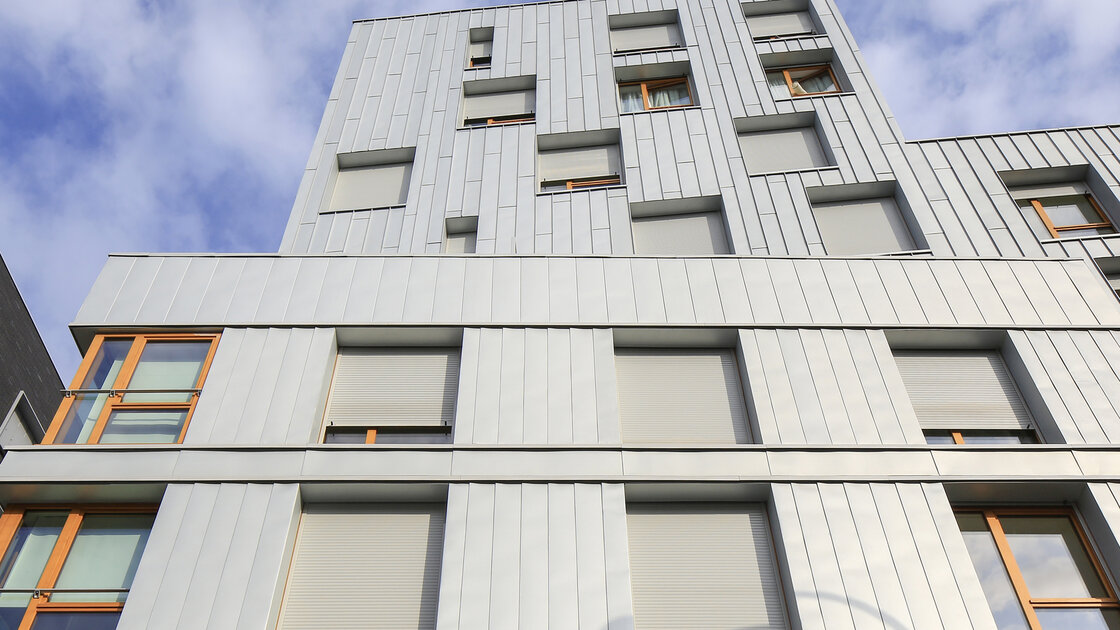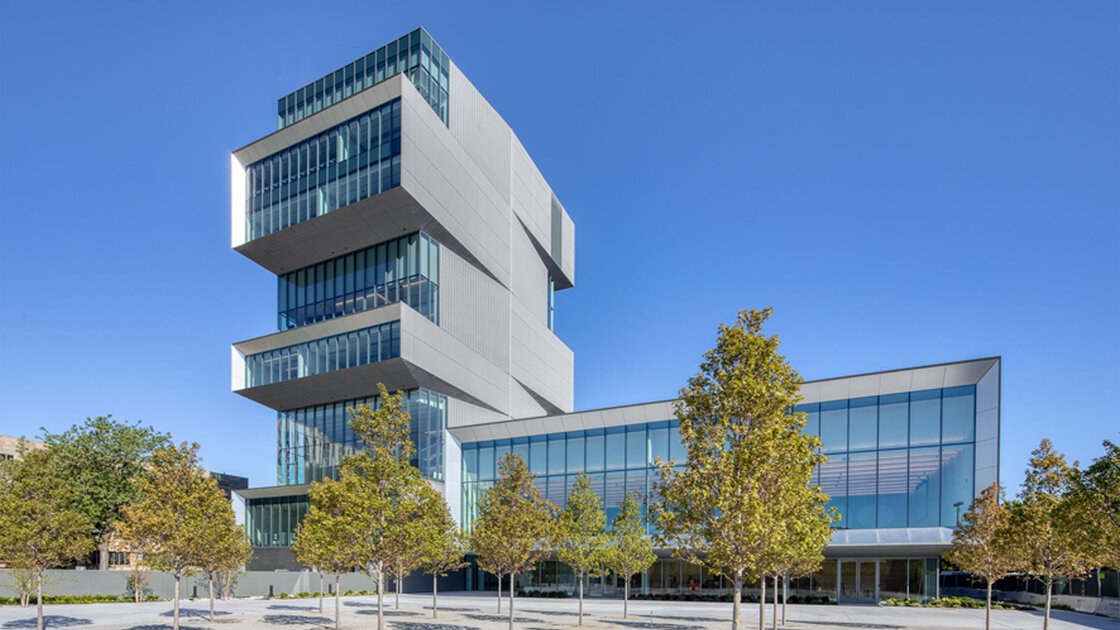 General information
Flatlock panel can be installed aligned or staggered and both horizontally and vertically or even at an angle. The panels should be installed on a vertical wall or soffit. The façade system involves laying the panels on a compatible wooden framework or plywood fixed to the supporting structure (masonry or metal structure).
Panels can be square, rectangular or diamond shaped. The panels interlock into each other on the four sides and are secured with concealed fasteners and clips.
Technical data
Maximum panel sizes
600 x 1000 mm
530 x 2000 mm
430 x 3000 mm
Panel width
The maximum recommended visible width for a panel is 600mm with the maximum length being 3000mm.

Panel thickness
The thickness of the zinc used will depend on panel dimensions with small panels using 0.7mm zinc whereas the larger panels will require 1mm thick zinc. Increased zinc thickness will offer a flatter panel, however increasing panel dimensions will have the opposite effect and may induce some unevenness.

Standard flat lock panel sizes

The sizes and shapes indicated in the brochure are standard and are therefore more cost effective than completely bespoke sizes. The sizes indicated correspond to dimensions as seen on the finished wall. Diamond shingles are as standard supplied with non-aligned joints. All panels are delivered with stainless steel clips.

Pattern
Width
Length
Nos clips
pc/m2
Square
235
235
2
19
420
420
4
6
590
590
4
3
Rectangle
235
470
3
10
235
940
4
5
420
630
5
4
420
840
6
3
590
885
6
2
Diamond - wide
274
215
2
33
290
230
2
29
432
336
2
14
Diamond - narrow
371
193
2
27
391
206
2
24
585
301
2
11
ANTHRA-ZINC

AZENGAR

PIGMENTO Blue

PIGMENTO Brown

PIGMENTO Green

PIGMENTO Red

QUARTZ-ZINC
The panels can be installed horizontally or vertically. The choice of direction implies different aesthetic and technical solutions for the main flashings.
A range of standard accessories has been designed, including: External and internal corners, top and bottom pieces, window lintels, etc...
Do you have a question or remark? Please, leave us a message.
;
;