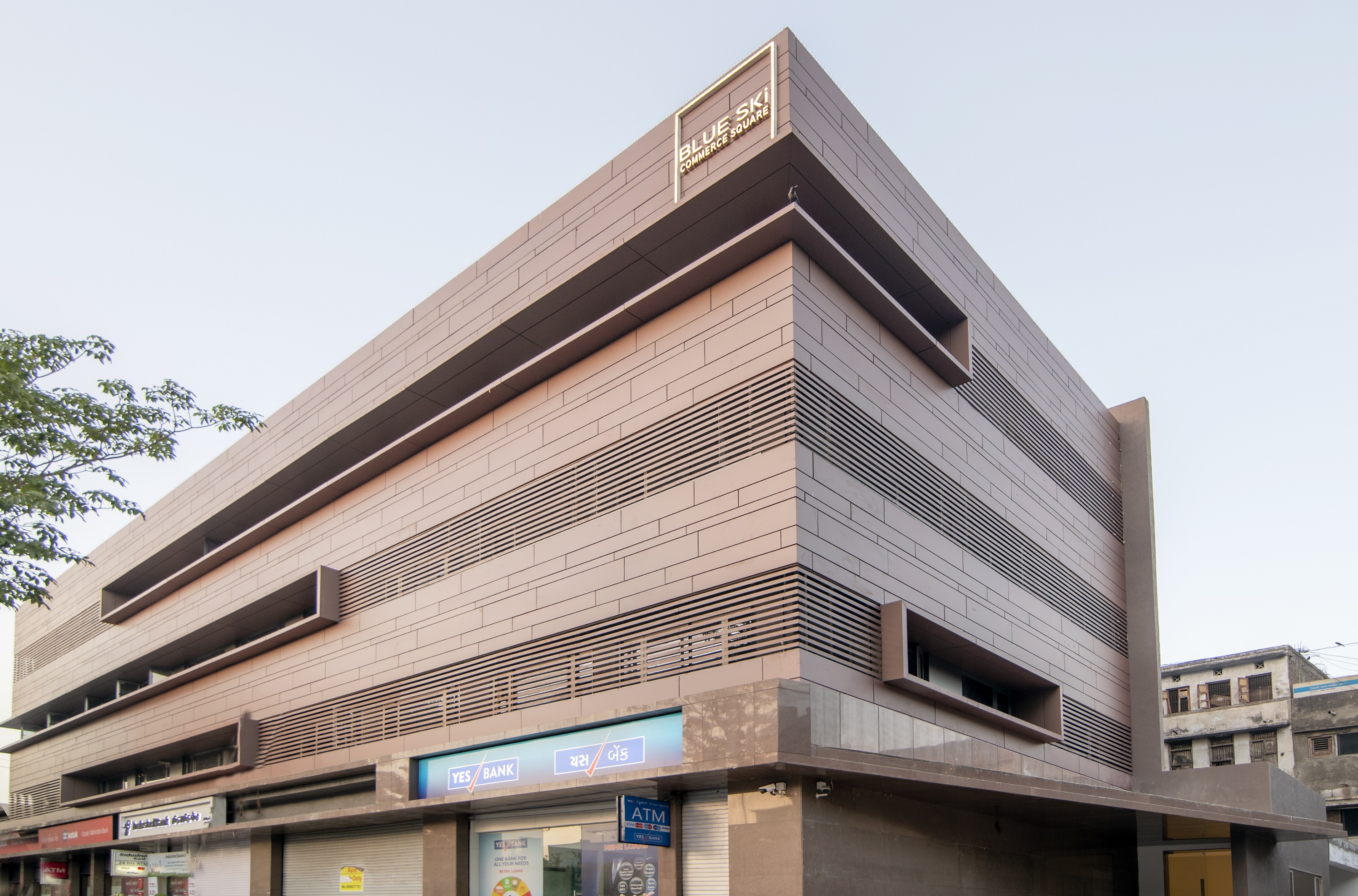 Composite VMZINC
Facade
Screws
Hidden
Reveal
Composite
Advantages
Solutions for complex shapes thanks to an excellent aptitude for transforming and bending
Panels with large dimensions
Strong dimensional stability
General advantages of Zinc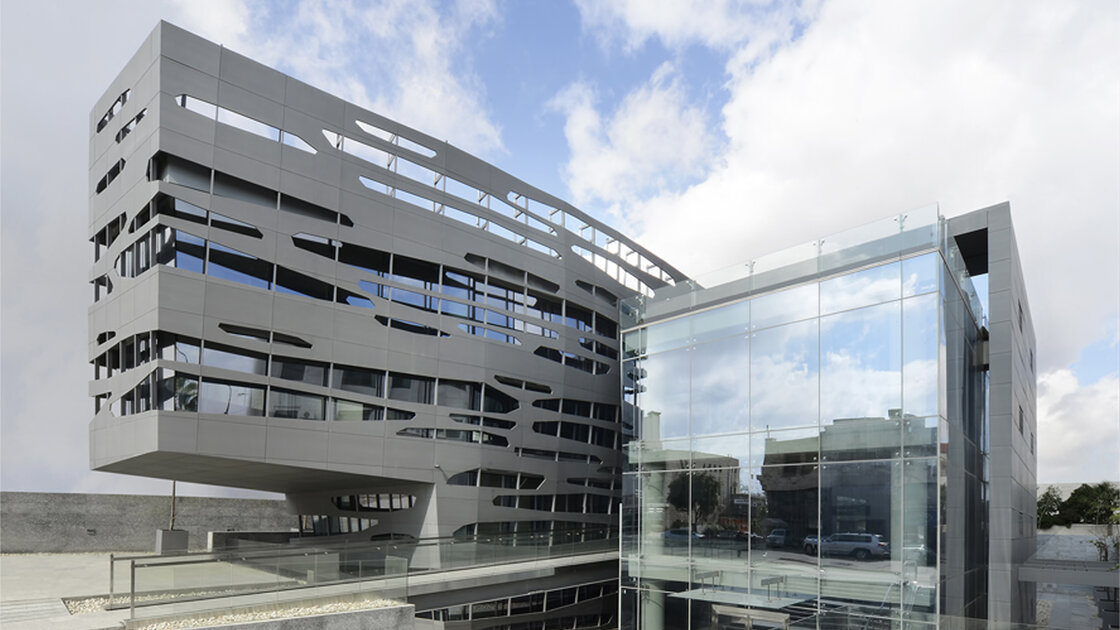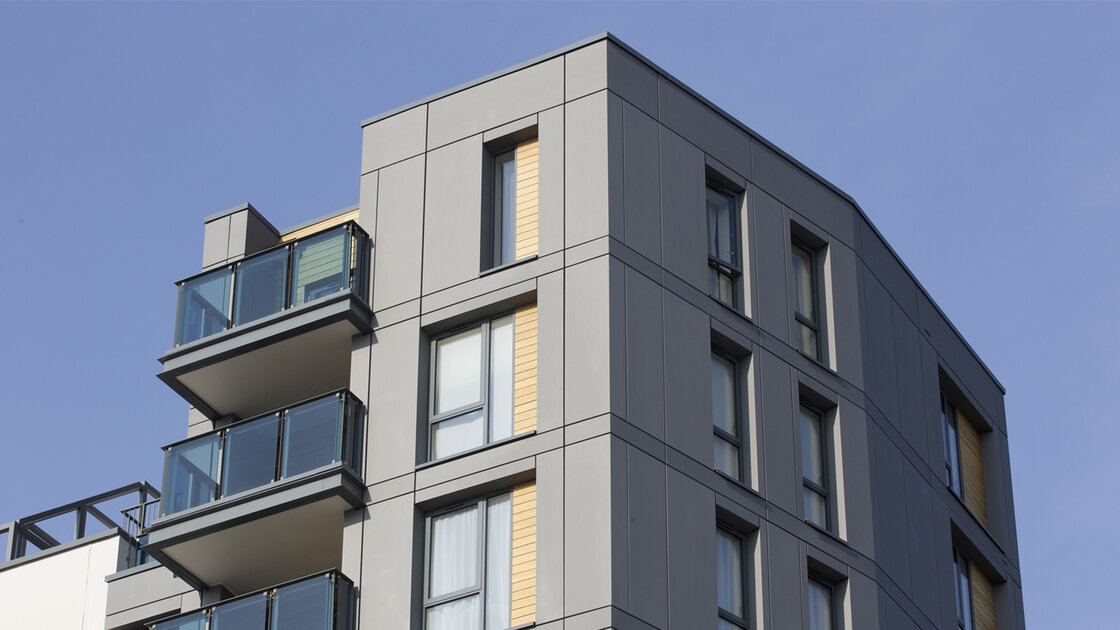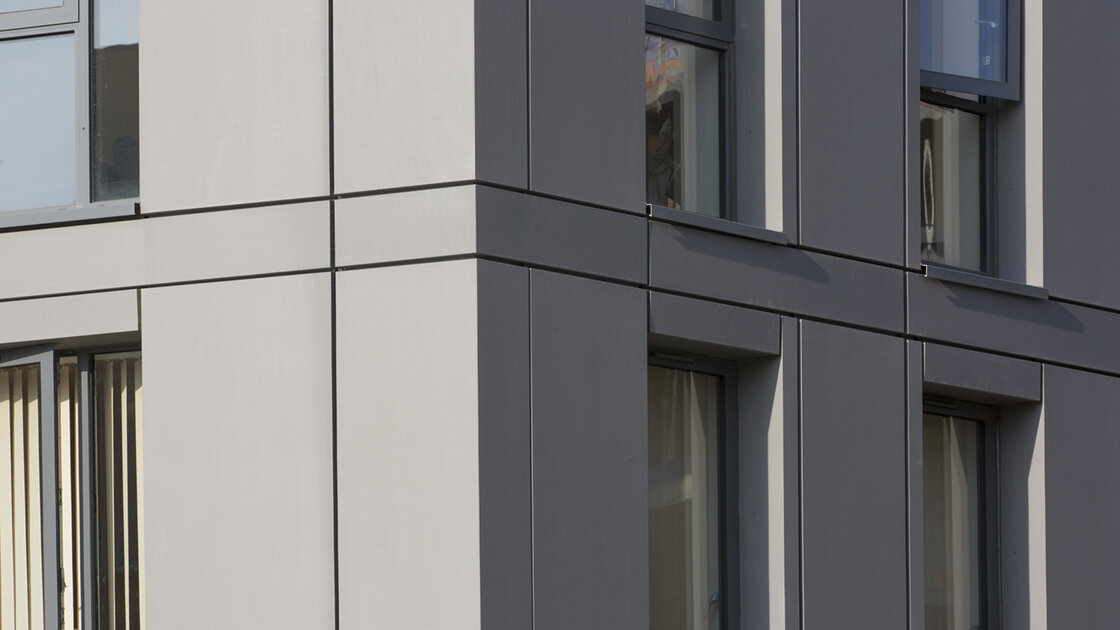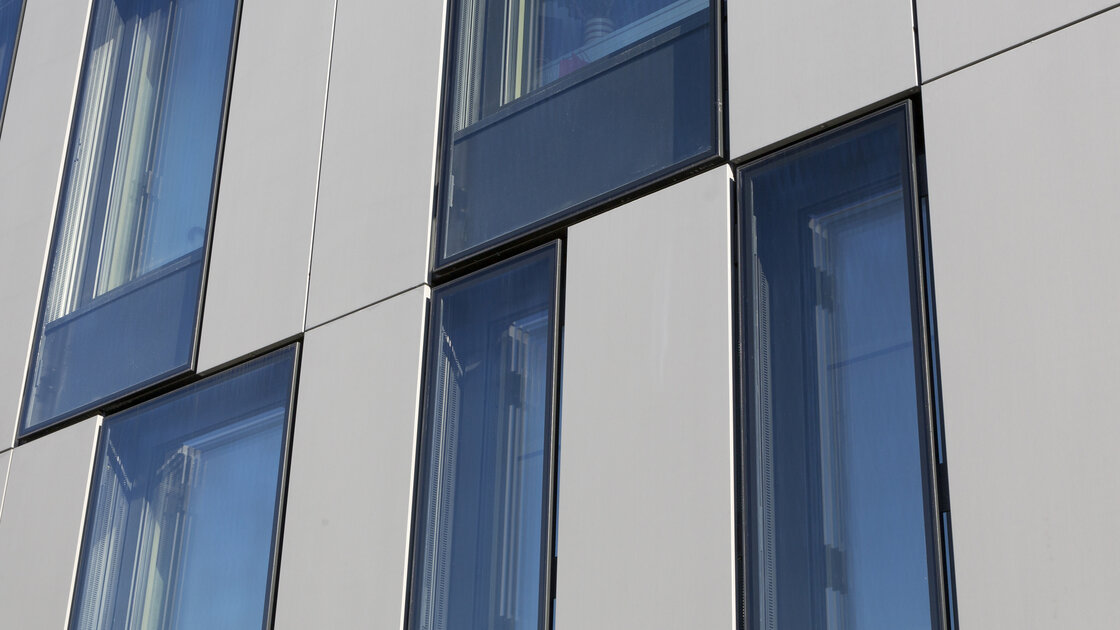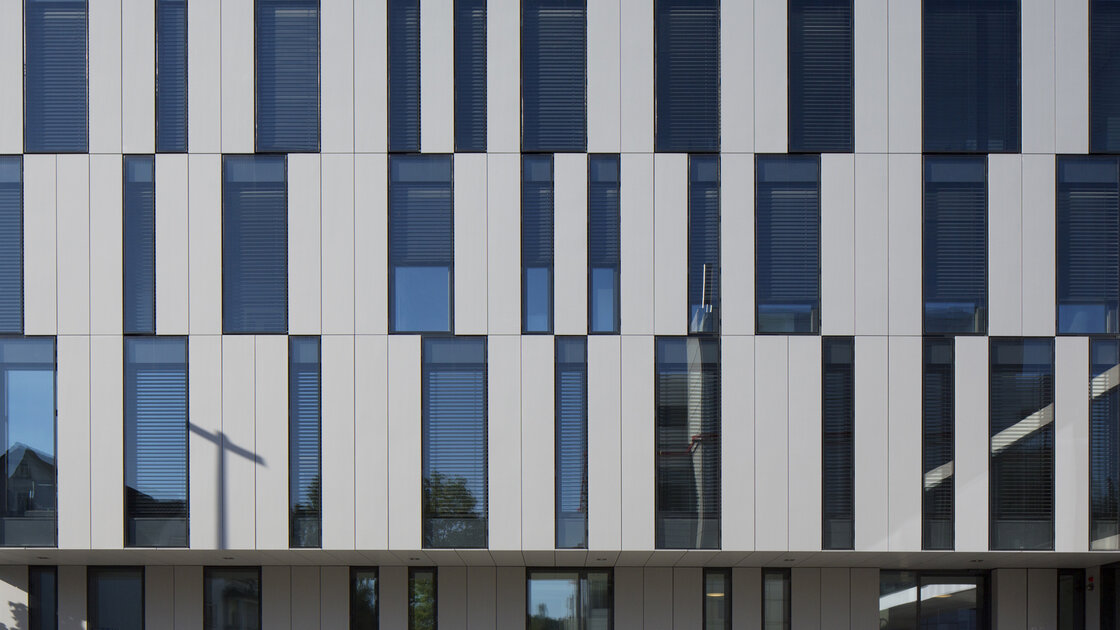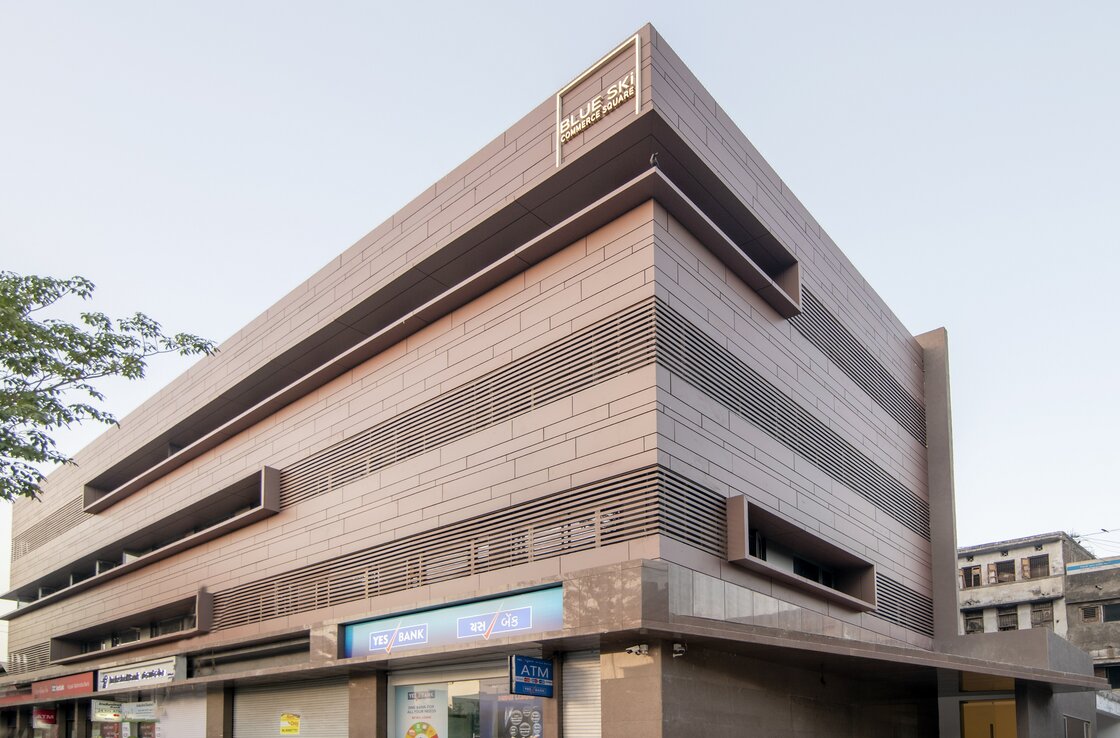 General information
Composite is a multilayered panel made up of two sheets of zinc that are 0.5 mm thick and thermo-glued on either side of a mineral-rich polyethylene core for optimum reaction to fire.
Combining the qualities, elegance and durability of VMZINC with the rigidity and smoothness of composite, Composite offers unique architectural possibilities for facades.
Areas of application
Application either for Exterior and Interior.
Facades, curtain walls, balconies, all types of new and renovated buildings.
Technical data
Characteristics of panels

Maximum width
1000 mm (*)
Standard length
2000 - 3000 - 4000 mm
Length on request
Up to 6000 mm
Thickness of zinc
0.5 mm
Core
Mineral-rich polyethylene
(Fire Retardancy)
Total thickness
4 mm
Moment of inertia
0.39 cm 4/m
Density of Composite
12 kg/m2
Expansion coefficient
2.2 mm per 100°C
(*) 1250 mm on request in zinc with a thickness of 0.70 mm in QUARTZ-ZINC only.
ANTHRA-ZINC

PIGMENTO Blue

PIGMENTO Brown

PIGMENTO Green

PIGMENTO Red

QUARTZ-ZINC
Documents and drawings
Please enter your E-mail address. We will send you the download link by mail.
Success Download Link
Success Download Link
Fail Download Link
Fail Download Link description
Do you have a question or remark? Please, leave us a message.
;
;