Ornament support and design
The VMZINC ornament team provide drawings and advice to ensure a range to suit your needs.
Identical reproductions, optimised roofing decorations, creations and standard products are exclusively hand-made and all drawn to scale 1 before being produced. This process enables us to better reproduce details, achieve greater precision in assemblies and make perfectly consistent series. Drawings will be submitted for signature before production.
Made-to-order reproduction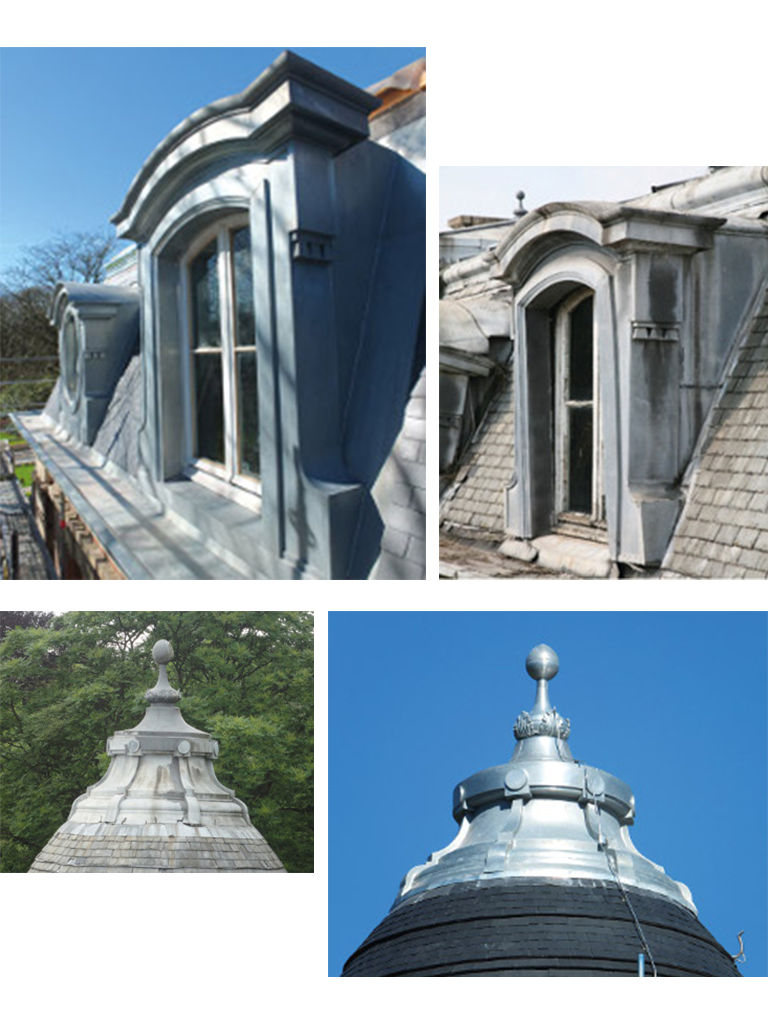 Made-to-order reproduction
From existing pieces
One of our main skills is making perfect copies to replace old ornaments. Ornaments are produced using original pieces and making stamps if necessary. This technique and the use of our different alloys of softer VMZINC, allow us to replicate identical pieces and to stamp in detail.
From drawings or pictures, reproduction
Our production and design assistance teams work from pictures or drawings when the roofing decoration no longer physically exists. Scans or 3D files, creations based on engravings, photographs or detailed sketches can be used to recreate ornaments. Our unique library of historical stamps has helped us several times to recreate some 19th century ornaments.
Project management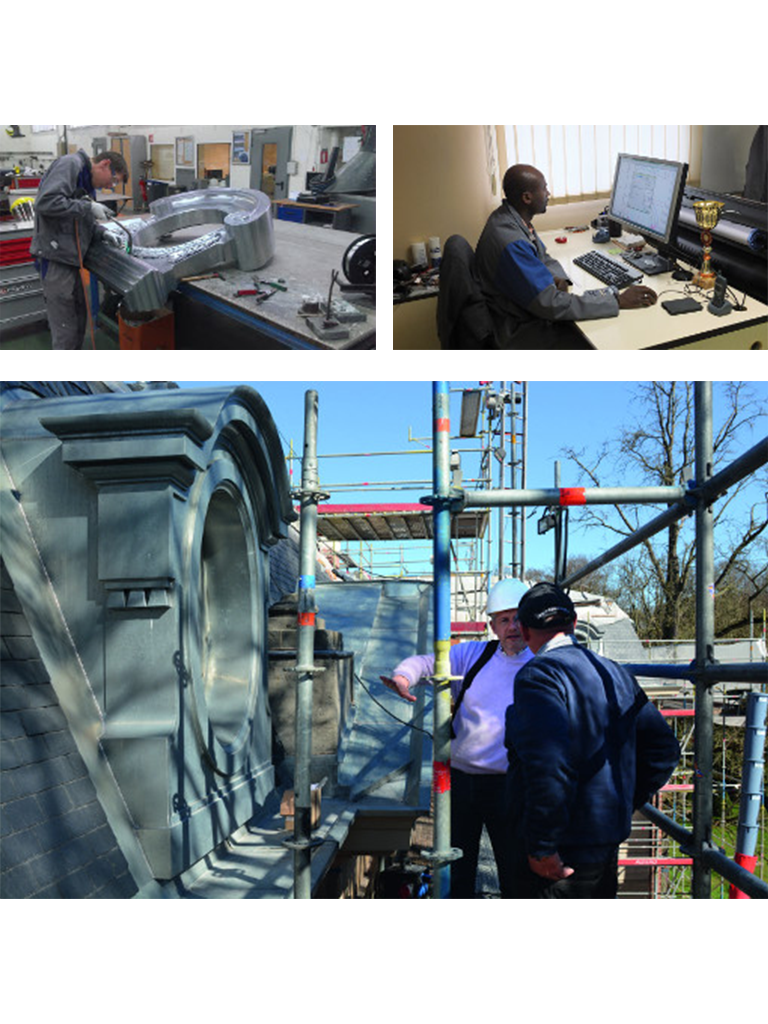 Project management
Our support team will guide you through the process from design to installation, please contact us for commercial or technical support or to discuss your project. Our experience in facade and roofing applications makes it possible to propose easy-to-install decorations. We will always consider specific contexts for optimum integration of the ornaments into roofs and facades.
Reproduction on request