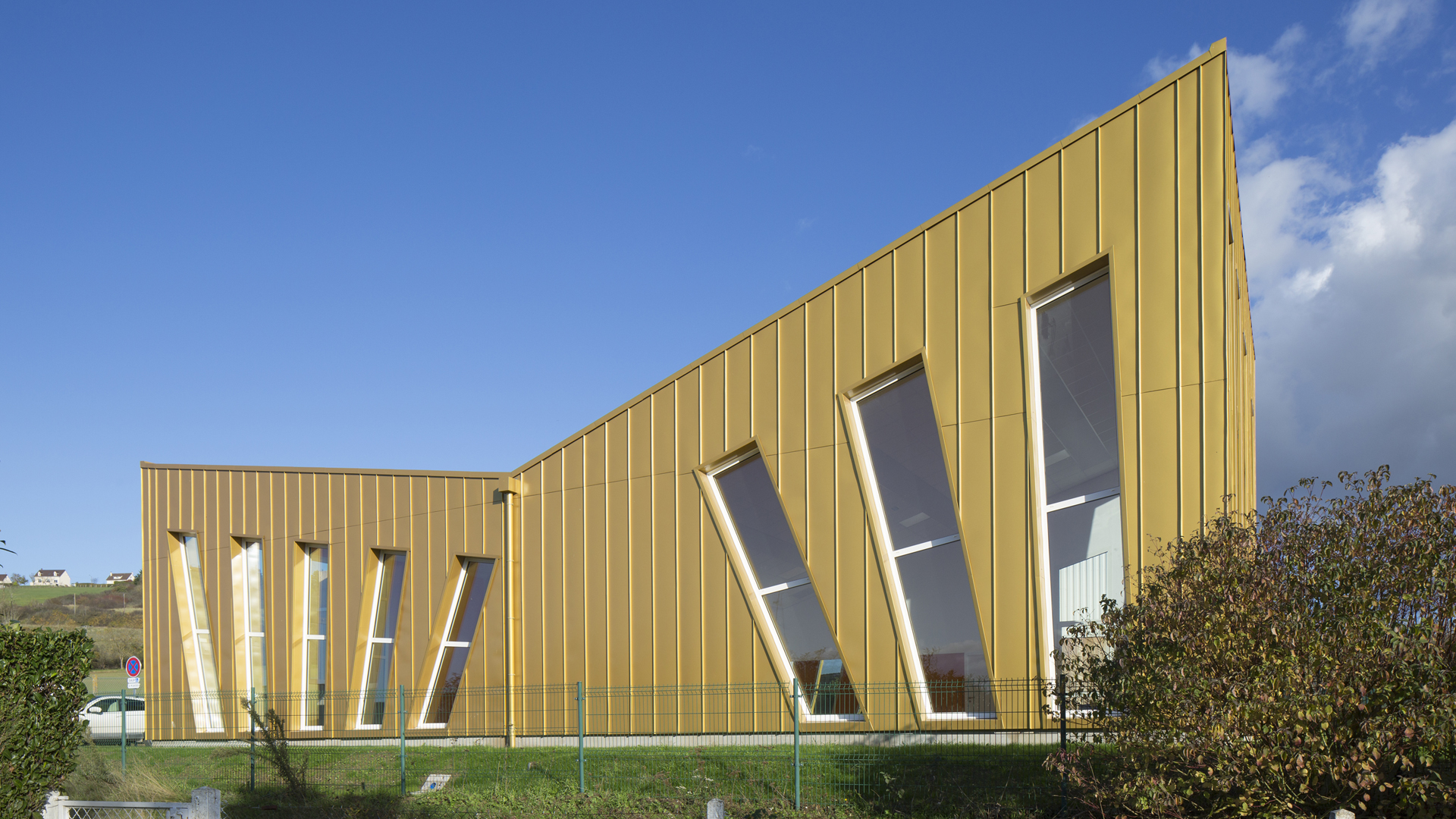 Single Lock Standing Seam (SLSS) for façade
Facade
Clips
Hidden
Standing
Standing seam
Advantages
Concealed fastenings
Horizontal, vertical and diagonal installation possible
Roof to wall continuity
Conforming versatility
General advantages of Zinc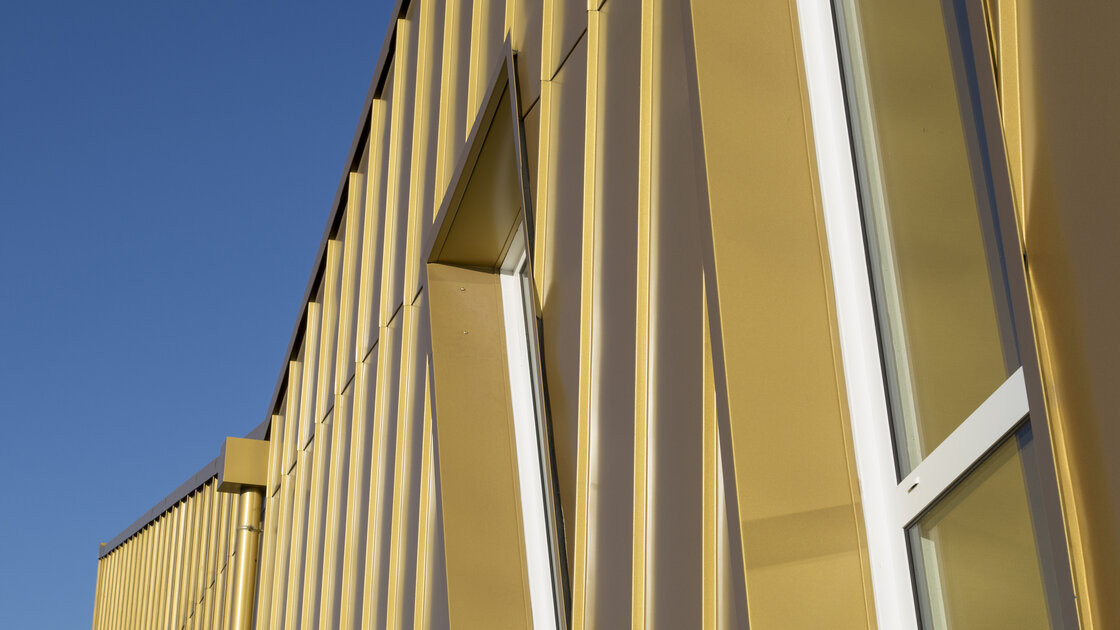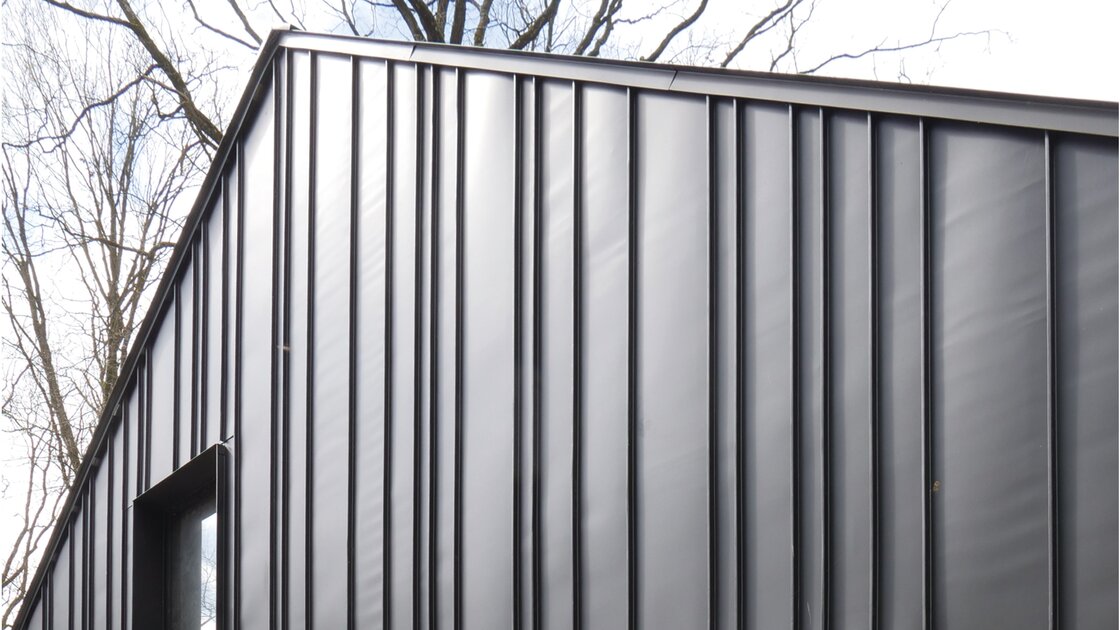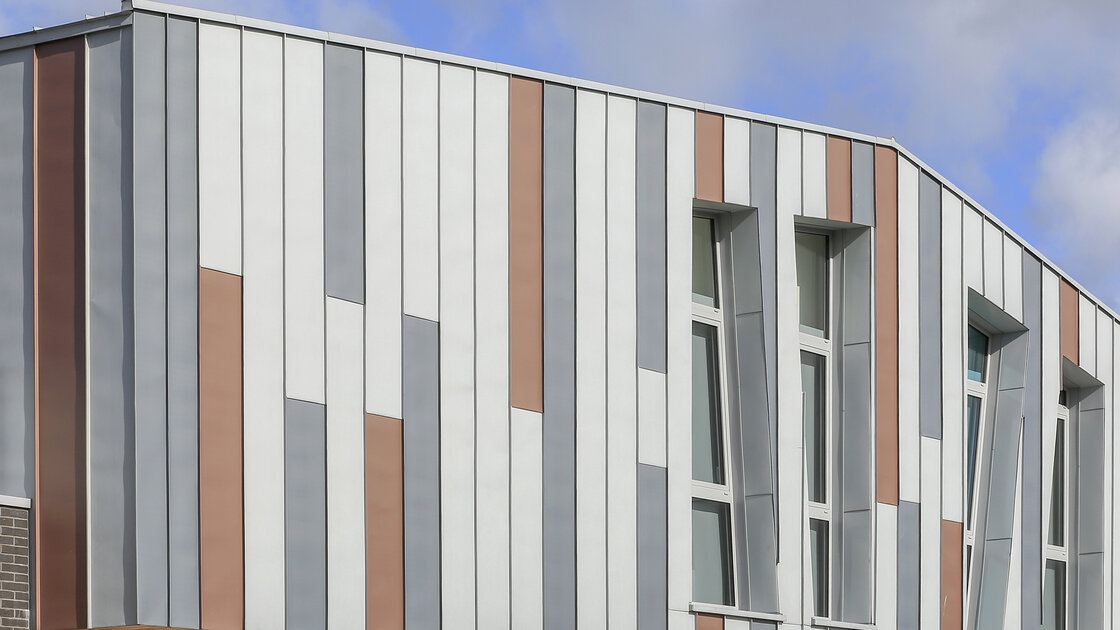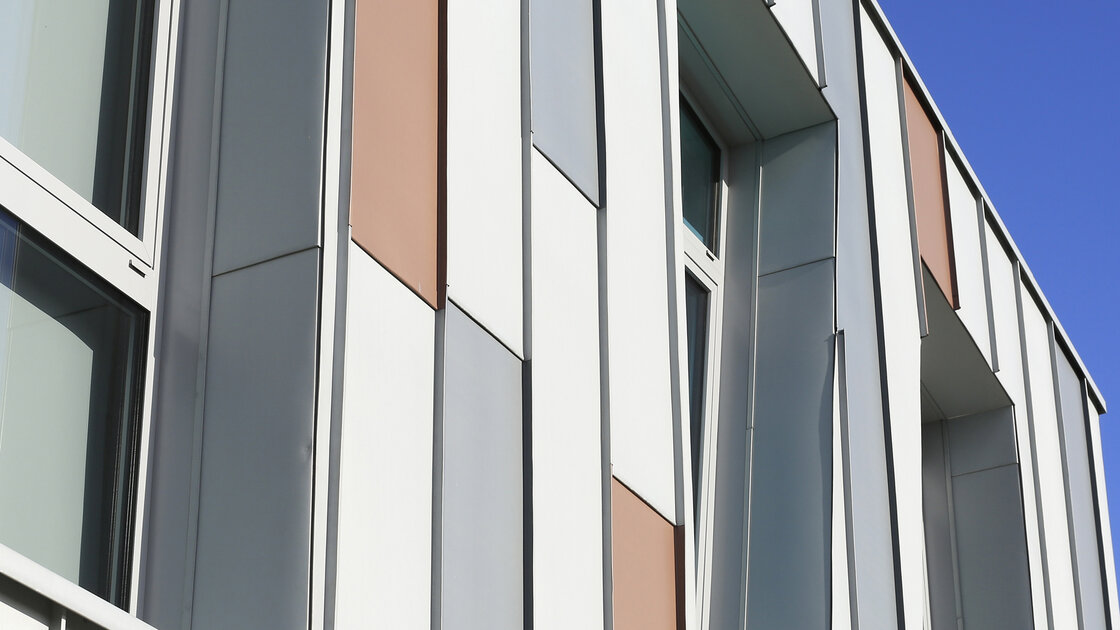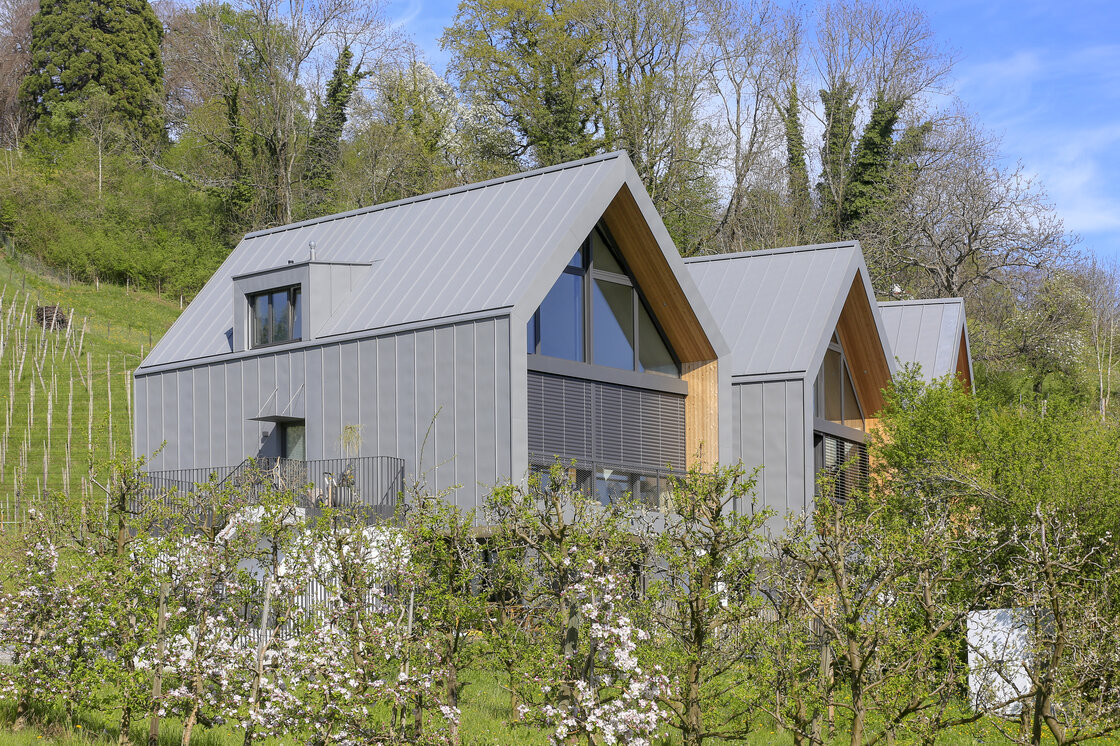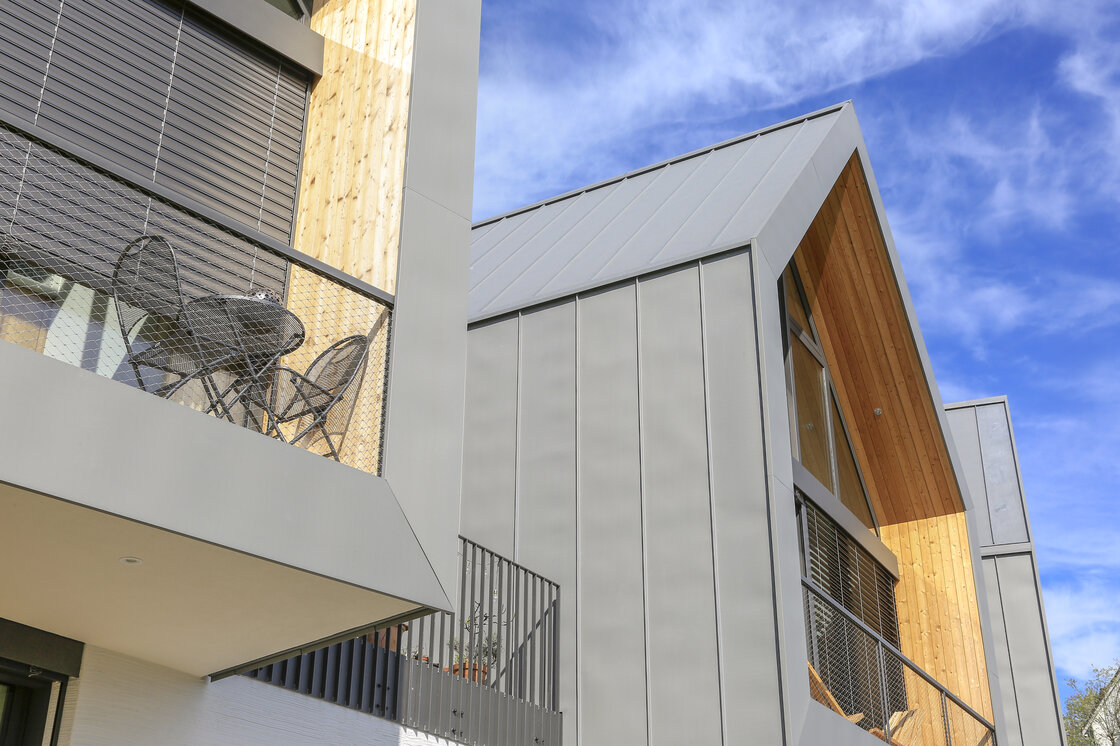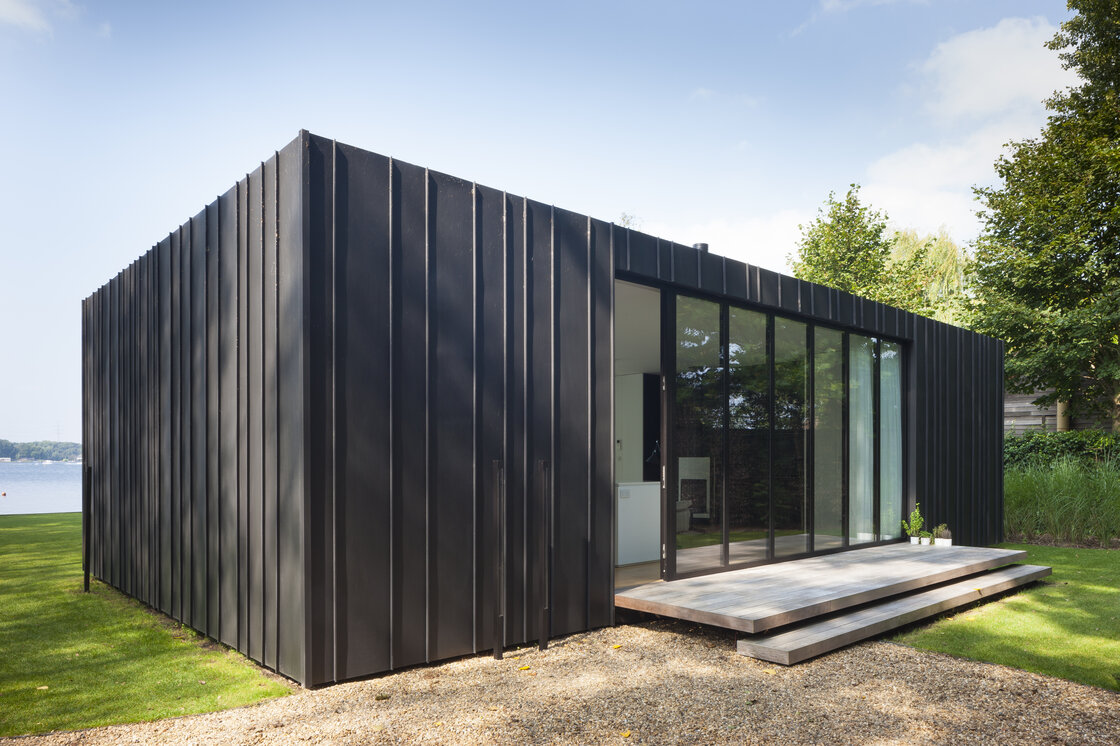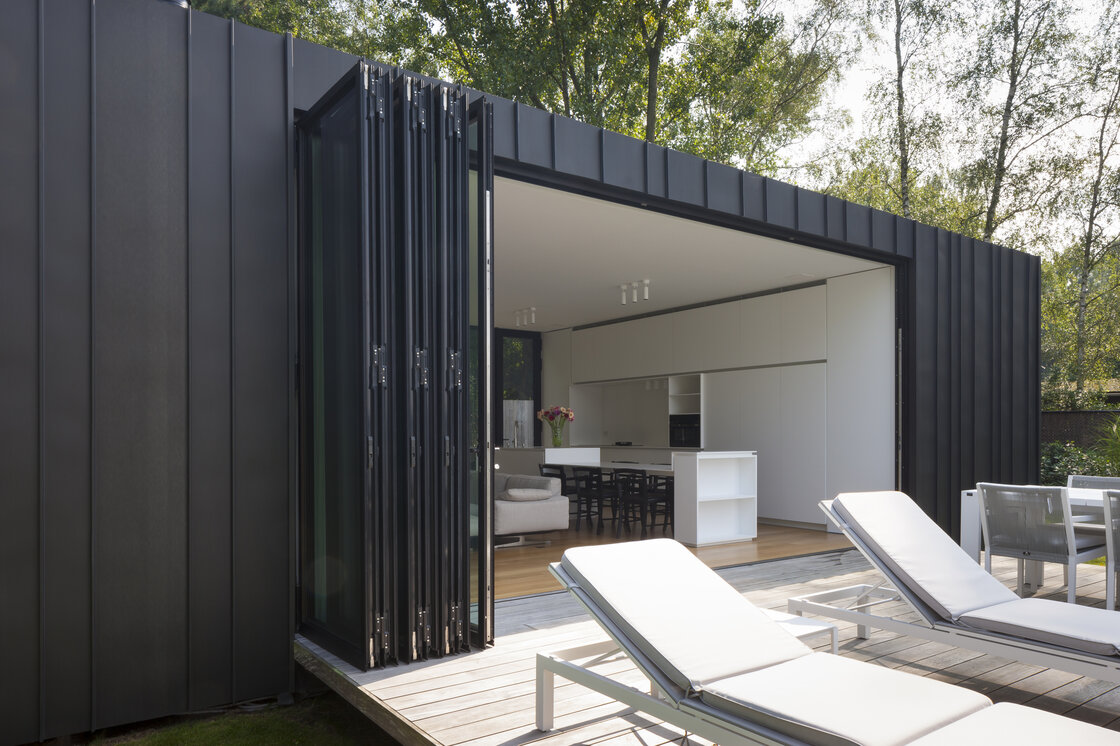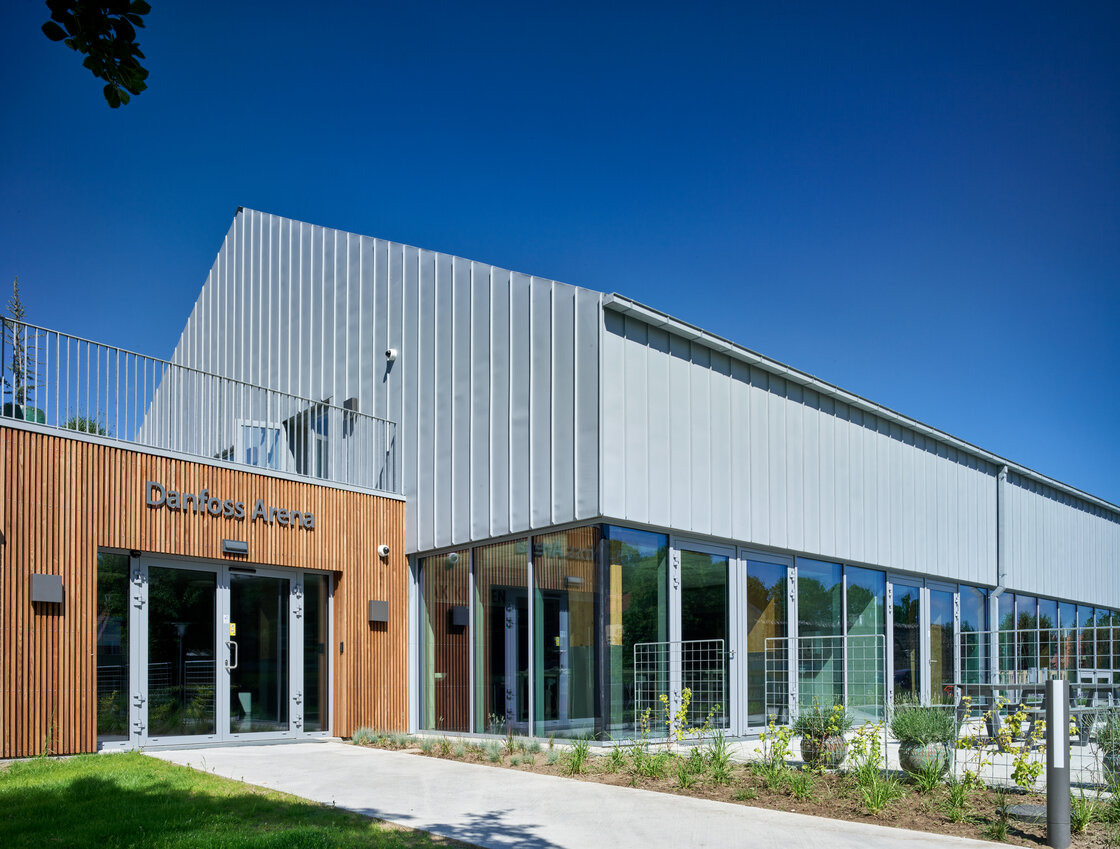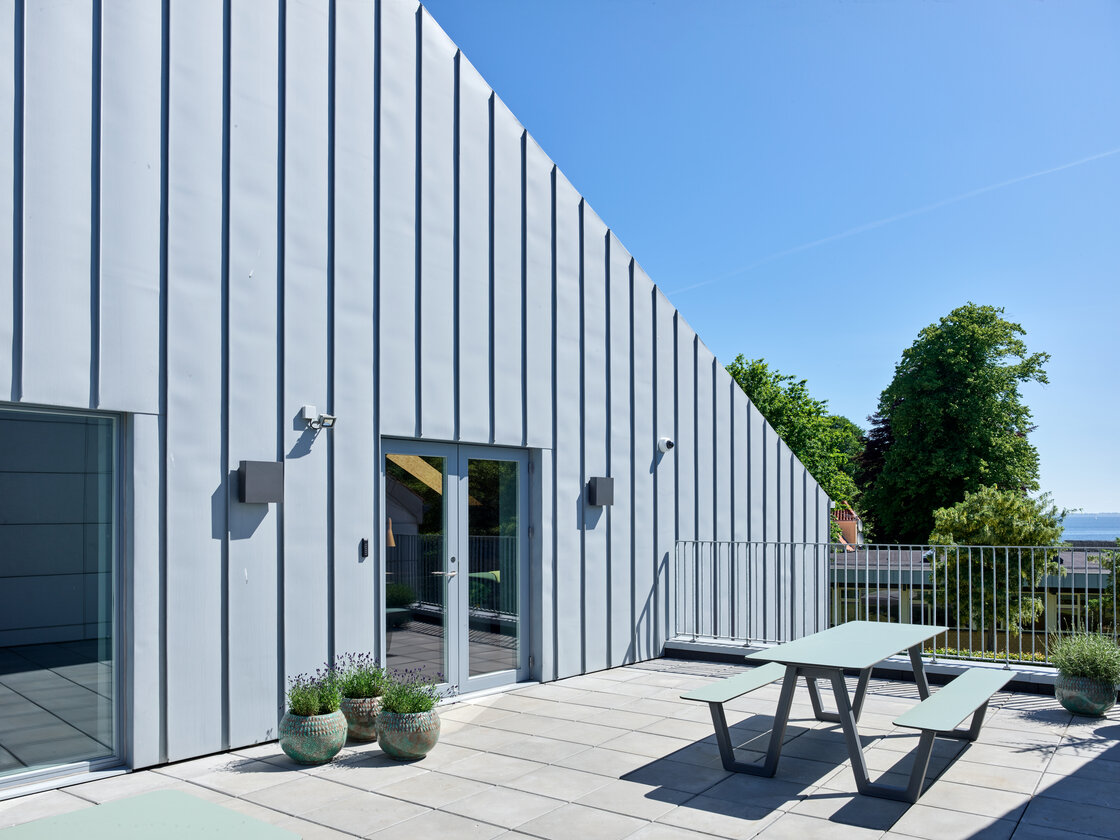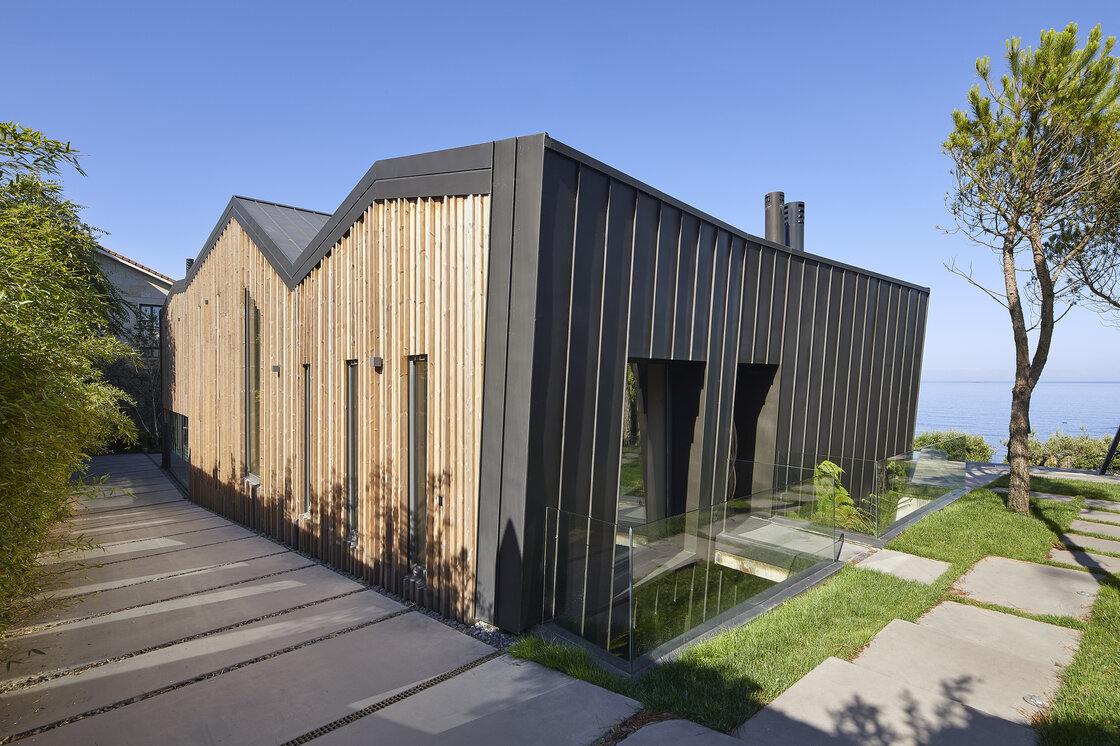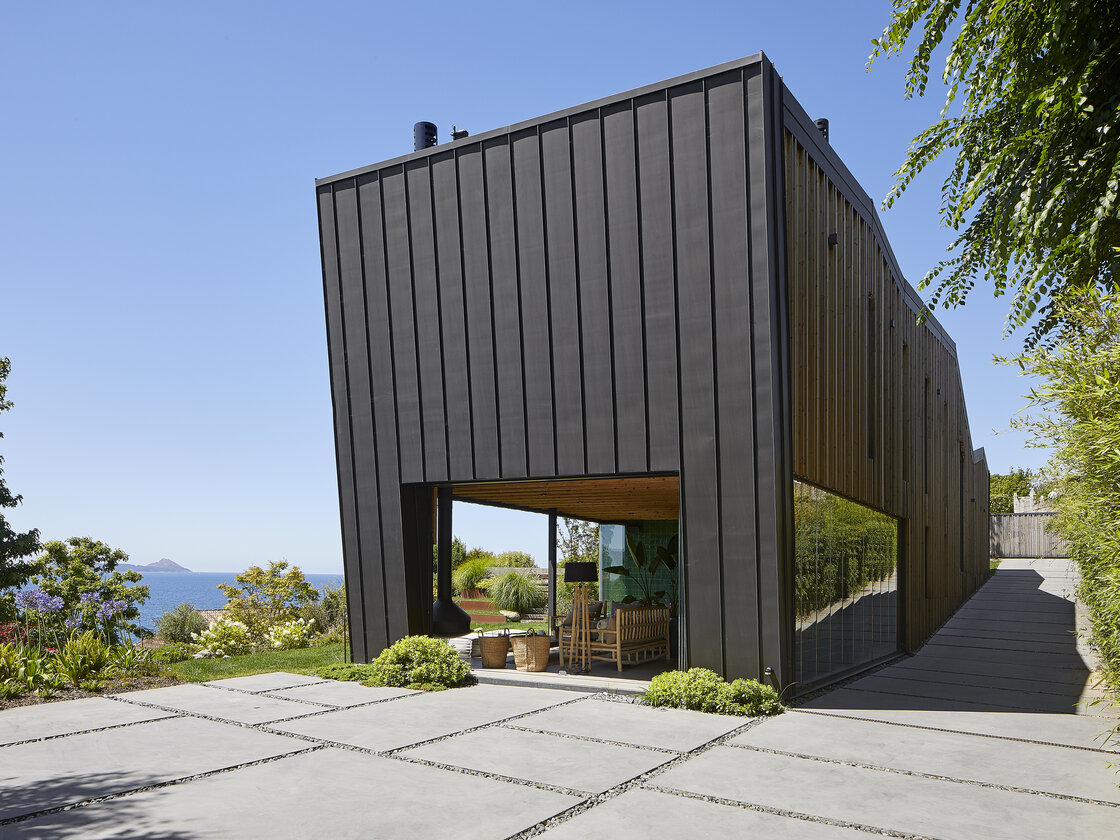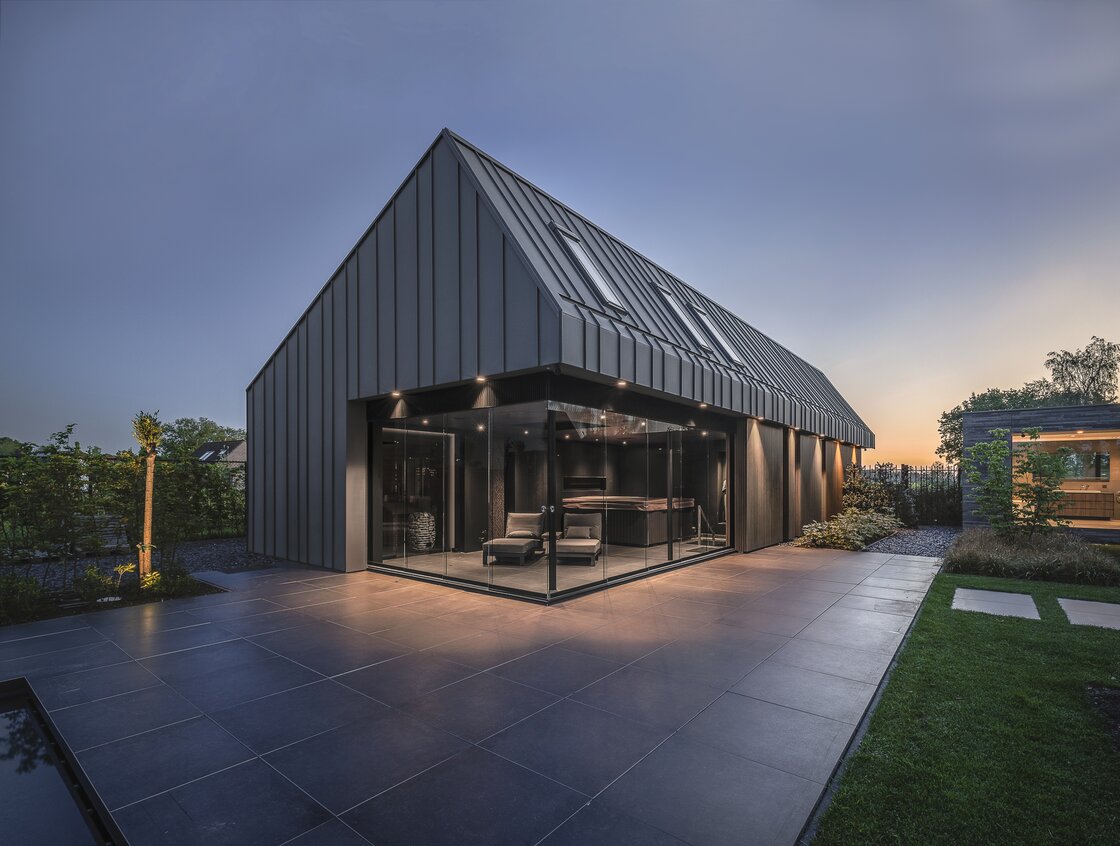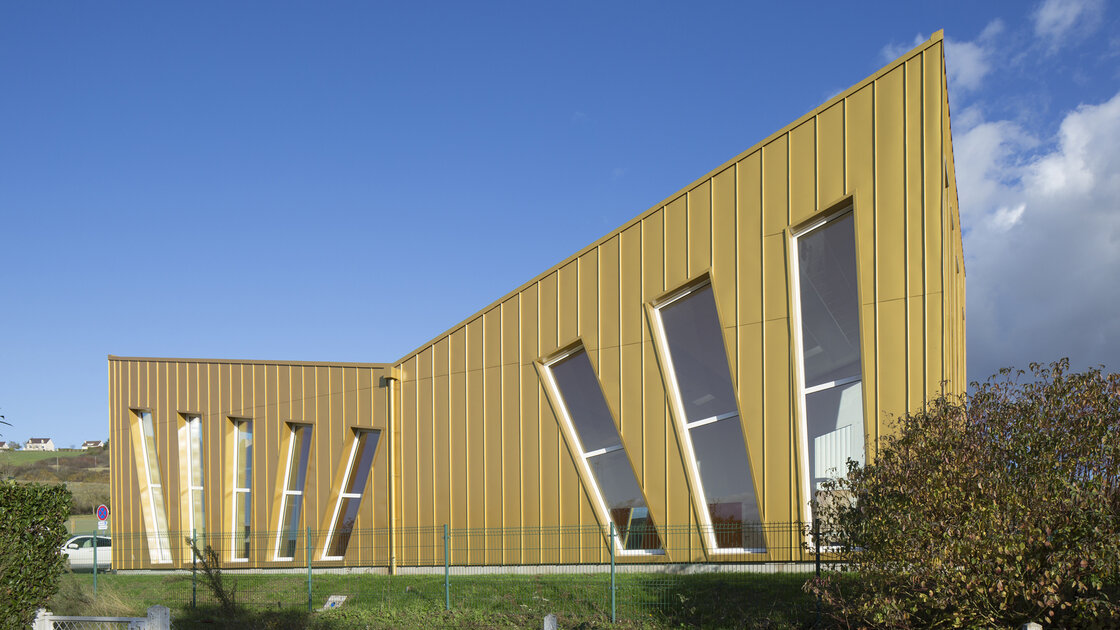 General information
VMZINC Standing Seam is a ventilated cladding system that can be used for both renovation and new build. As the name standing seam implies, the system consists of seams that can be crimped in a single or double lock (for greater flatness single lock seams sometimes referred to as angle seams are recommended).
The system has a traditional look with the seams being 1" high. The panels can be installed horizontally, vertically and at an angle.
This facade system offers the possibility to clad all types of walls: flat, curved or complex forms. Another great advantage of this zinc facade system is that it can be used on both walls and roofs, thus allowing roof and wall to blend as one (standing seam roofs require double lock seams).
Areas of application
Can be installed horizontally and vertically.
Suitable for both renovation projects and new buildings.
All types of buildings: commercial, public buildings, collective and individual housing
Technical data
Material Thickness

0.8mm (0.031")

Seam Height

1" or 1.5" (25mm or 38mm)

Standard Coverage Dimensions

16 7/8" OC (1") or 15 7/8" OC (1.5")
428mm OC (25mm) or 403mm OC (38mm)

Maximum Dimensions

Horizontal 20'-0" Length (6.09m)
Vertical 12'-0" Length (3.65m)

Minimum Dimensions

4" OC width (100mm)
24" length (610mm)

Weight

~1.38 lbs for 16 7/8" (428mm) OC Panels

AZENGAR PLUS

ANTHRA-ZINC PLUS

PIGMENTO Brown PLUS

Natural zinc PLUS

PIGMENTO Blue PLUS

PIGMENTO Green PLUS

PIGMENTO red PLUS

QUARTZ-ZINC PLUS
Documents and drawings
Please enter your E-mail address. We will send you the download link by mail.
Success Download Link
Success Download Link
Fail Download Link
Fail Download Link description
Description
The panels are installed in a sequential order from either left to right or right to left for vertical panels. Horizontal panels must be installed from bottom up.
For panels less than 8'-0" in length only fixed clips can be used.
For longer panels sliding clips must be used towards the bottom on vertical panels and to the left and right of the center for horizontal panels. When using single lock all clips can be fixed. VMZINC clips are made from 304 stainless steel and each clip must resist a pull-out force of 50 daN. It is recommended that screws be used to secure the clips with three being used per sliding clip. The use of nails offers significantly less resistance.
The panels should be installed with the protective film in place. Protective film is recommended to be removed within 60 days post installation.
Do you have a question or remark? Please, leave us a message.
;
;