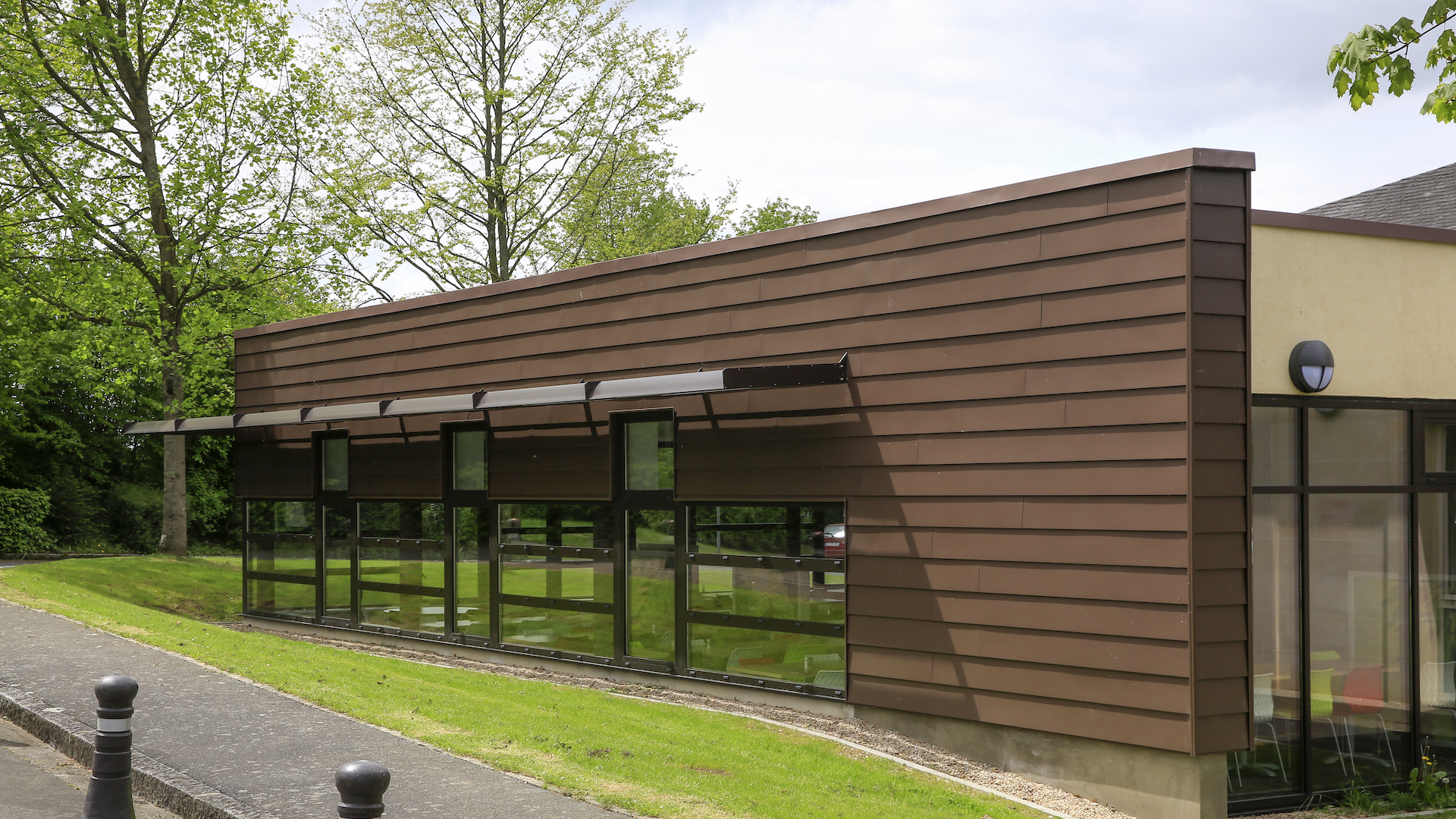 Overlapping panel
Facade
Screws
Hidden
Overlapping
Overlapping panel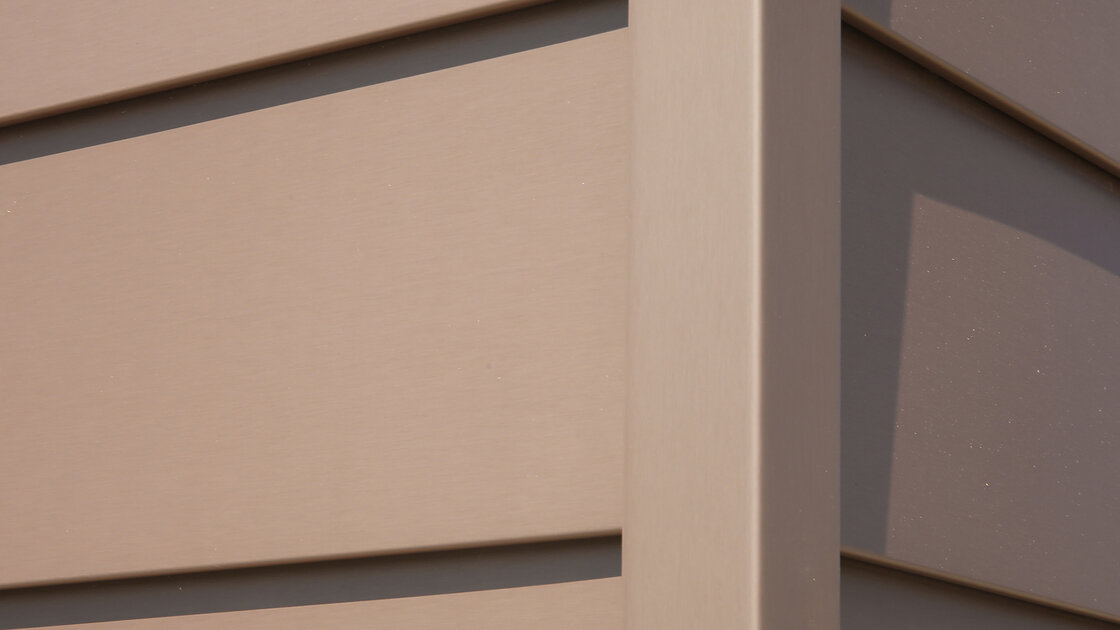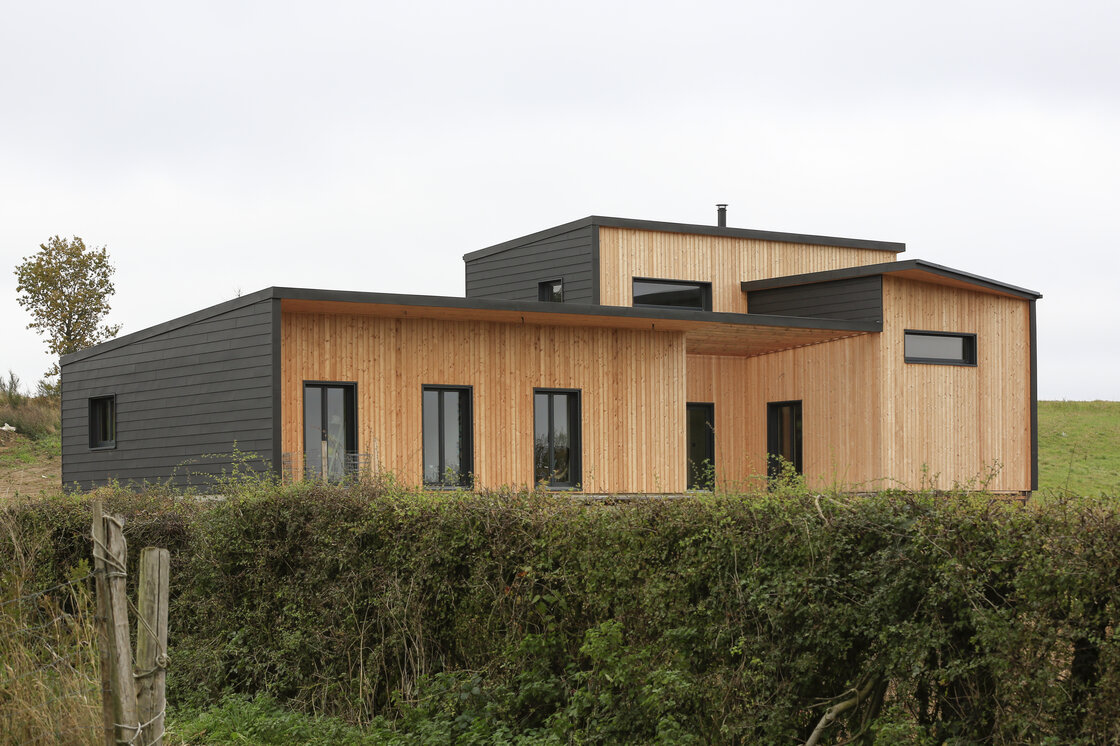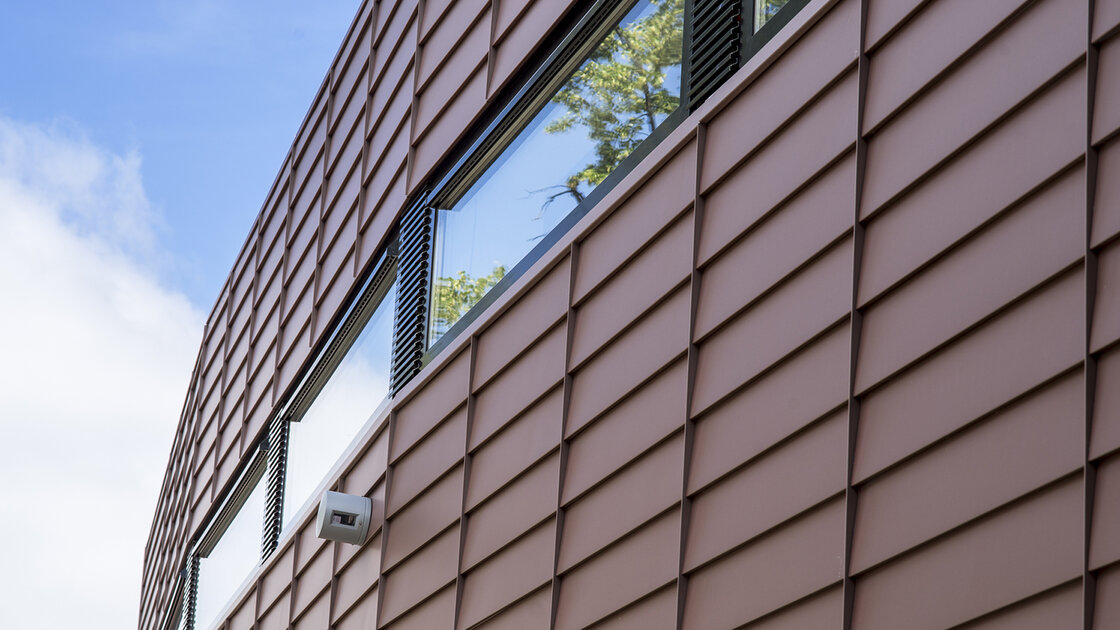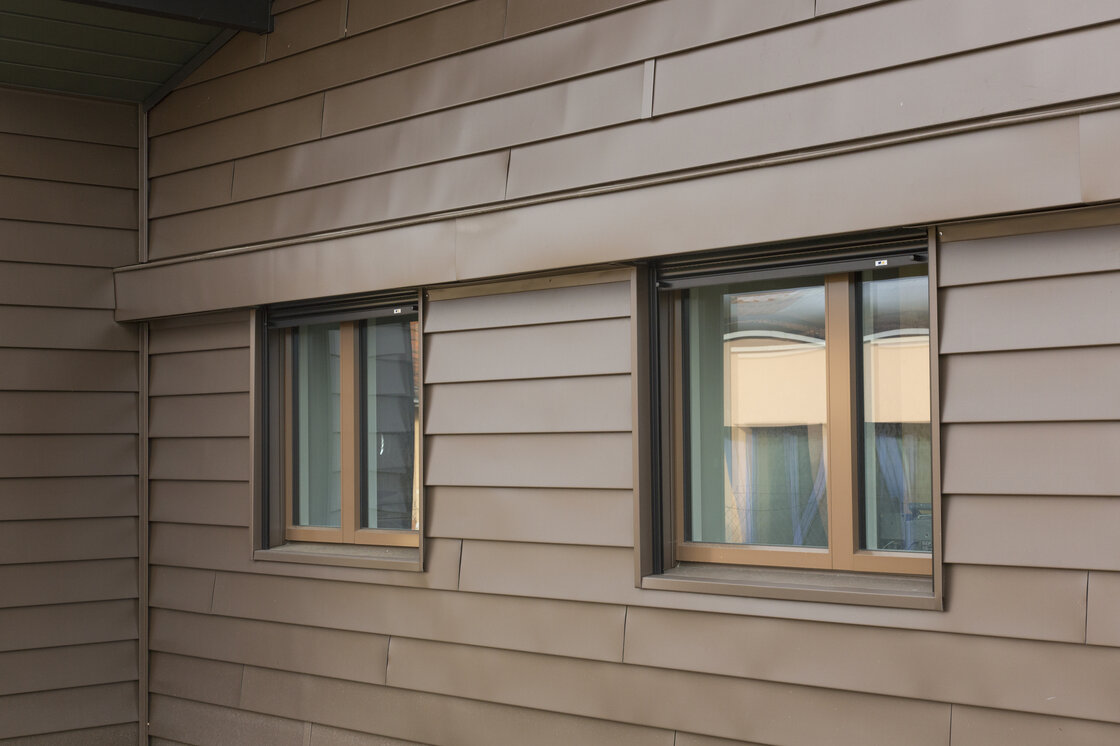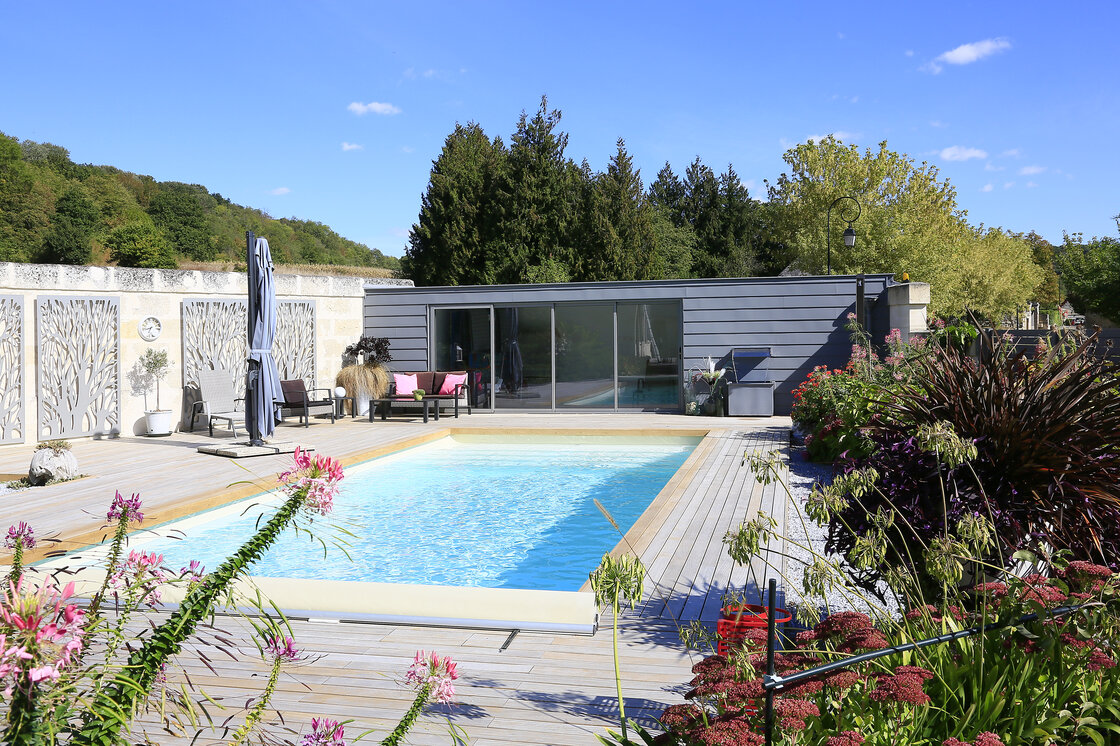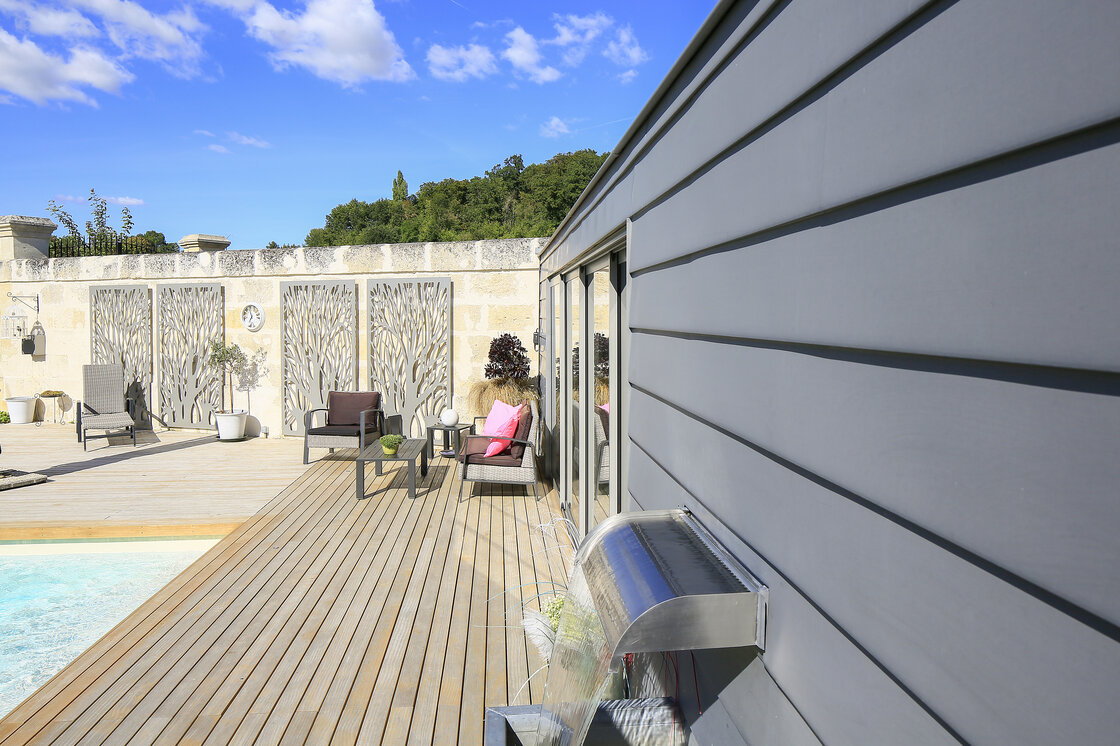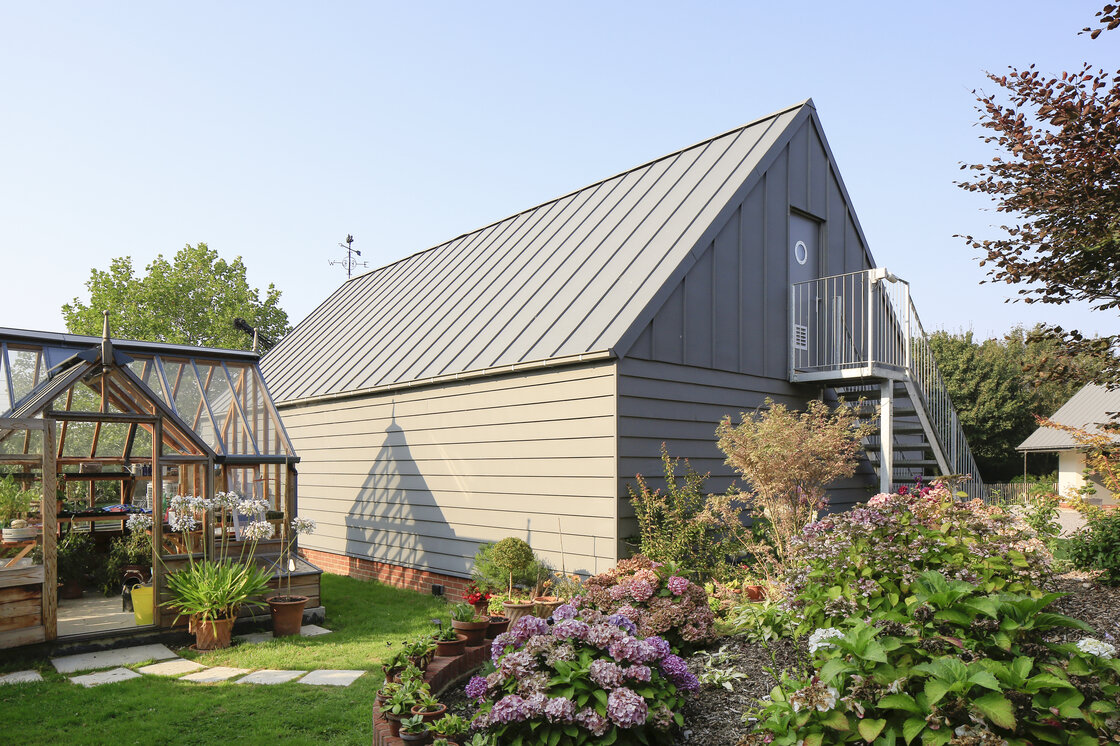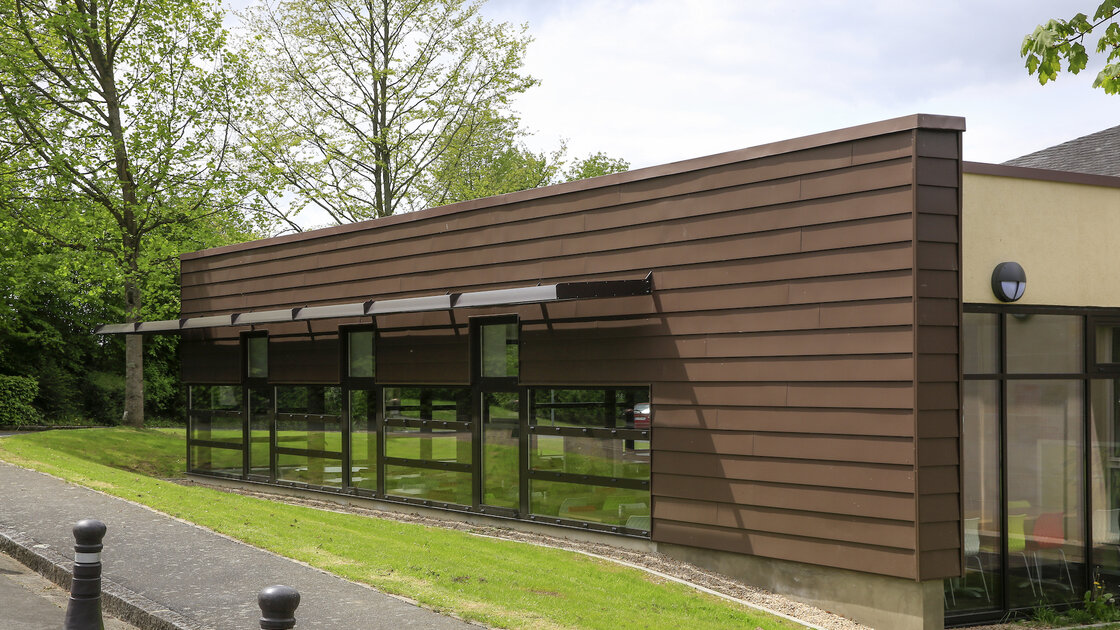 General information
The Overlapping Panel system comprises of an economical kit of panels and flashings that can be easily installed on either timber battens or metal cladding rails. The system is fixed with screws or with a nail gun resulting in the panels being held in place with no visible fasteners. They are installed horizontally.
Areas of application
Suitable for both renovation projects and new buildings.
All types of buildings: commercial, public buildings, collective and individual housing
ANTHRA-ZINC

AZENGAR

PIGMENTO Blue

PIGMENTO Brown

PIGMENTO Green

PIGMENTO Red

QUARTZ-ZINC
Description
In a sequential order the panels are installed from bottom to top and fixed with a nail gun for timber supports and screwed into position when using metal cladding rails. The panels should be installed with the protective film in place. Protective film is recommended to be removed within 60 days post installation. A full set of standard flashing trim is available for base, top, corners and windows.
Do you have a question or remark? Please, leave us a message.
;
;