VMZINC Manufacturing Process
VMZINC, a leading specialist in innovative zinc solutions for the building industry.
Production, metal roofing and facade manufacturer
Our organisation is dedicated to the value chain. The geographical spread of the Auby (north-east), Viviez (south-west) and Bray-et-Lû (north-west) production sites in France ensures optimum nationwide deliveries. This system is supplemented by other industrial plants in:
Belgium
Germany
Switzerland
Slovakia (production plants for zinc, copper, galvanized steel and stainless steel pre-formed products and accessories).
With an increasingly international clientele, the large number of sites brings the brand closer to its customers, and improves its quality of service and the efficiency of its shipping logistics.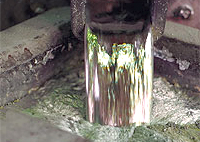 Alloying
The first stage consists of melting the pure metal deposited on the cathodes during the electrolysis process and adding a controlled amount of copper and titanium in a series of induction furnaces to produce a liquid alloy.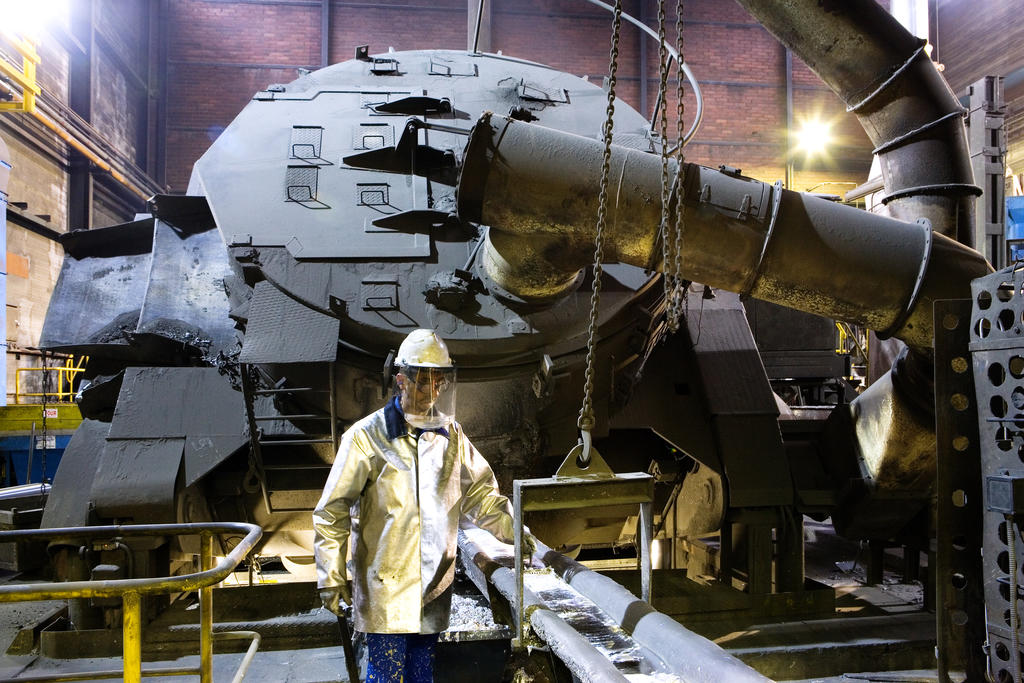 Casting
The liquid metal is then transferred to a continuous casting machine for solidification into a continuous slab, about twelve millimetres thick and approximately a metre wide. The controlled cooling process within the machine produces a fine, homogenous grain structure.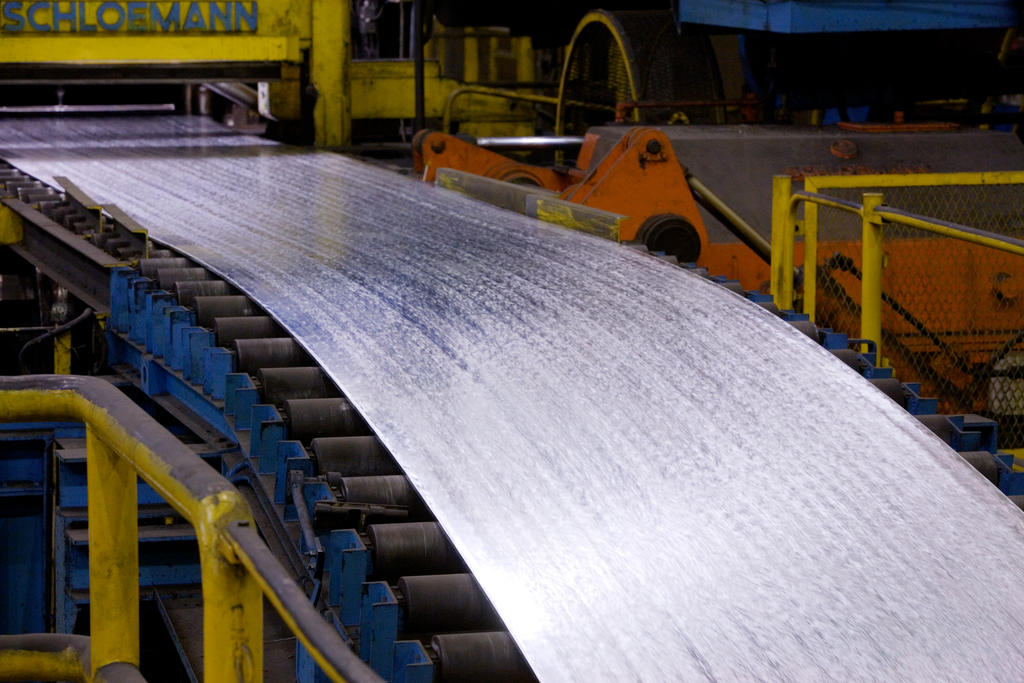 Rolling
Three to five rolling operations are performed to reduce the slab to the required thickness. Throughout this process, temperature, rolling speed and reduction rate are closely monitored and adjusted to obtain the required mechanical and dimensional characteristics.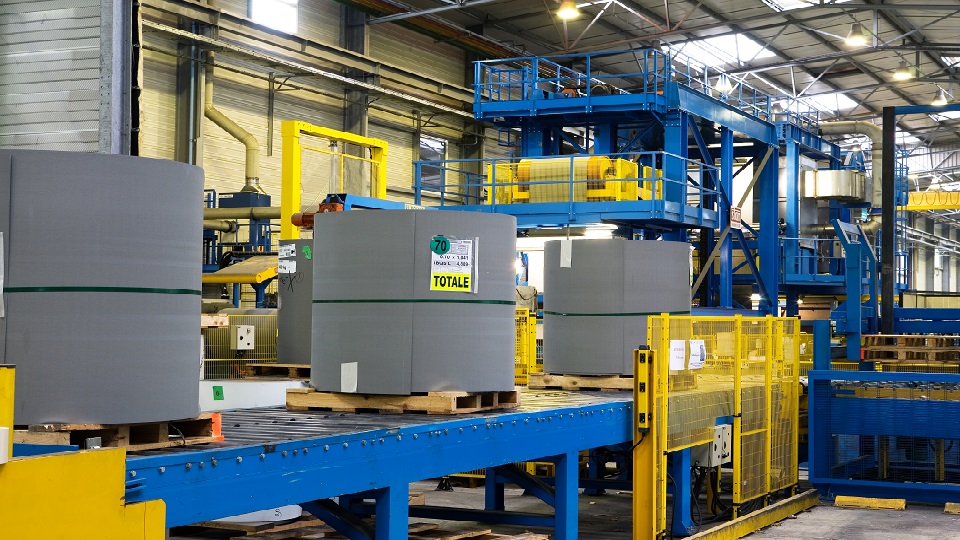 Pre-Weathering
VMZINC have been the world leaders in innovation and production of pre-weathered zinc since 1978 when the world`s first pre-weathered zinc was produced. 10 standard pre-weathered zinc finishes are now available.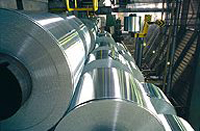 Cutting into sheets and coils
One of the final steps involves cutting the rolled zinc into sheets or coils of the required weight, width and thickness on specialized finishing lines.
Products and services
VMZINC's solutions meet all requirements and creative aspirations. VMZINC is a pioneer in modern manufacturing techniques and an expert in processes, and was the first company to diversify its range of surface aspects, meeting all types of requirements and inspiring new applications of the material.
A broad range of references
VMZINC has a full range of products for different applications:
Systems and products for roofing
Systems and products for facades
Accessories and flashings
Rainwater systems
Ornaments
Services to ensure successful projects
Mobilizing all of its resources to offer the best quality of materials and the best and broadest range of products, VMZINC makes its expertise available to its customers and partners to ensure their projects are successful. From design to installation on site, all the teams provide on-going assistance to architects and their clients, design offices, distributors and companies.
An international network, a worldwide reputation
VMZINC is leader on the French and Belgian markets and is also established in 15 countries in Europe, Asia, Australia and the United States. Exports via a network of 16 subsidiaries represent half of its production. For architects, their clients and construction professionals across the world, the VMZINC offer is synonymous with high quality, innovative and environmentally friendly products.