Technical Assistance
This service is offered to installers. It provides technical assistance on site.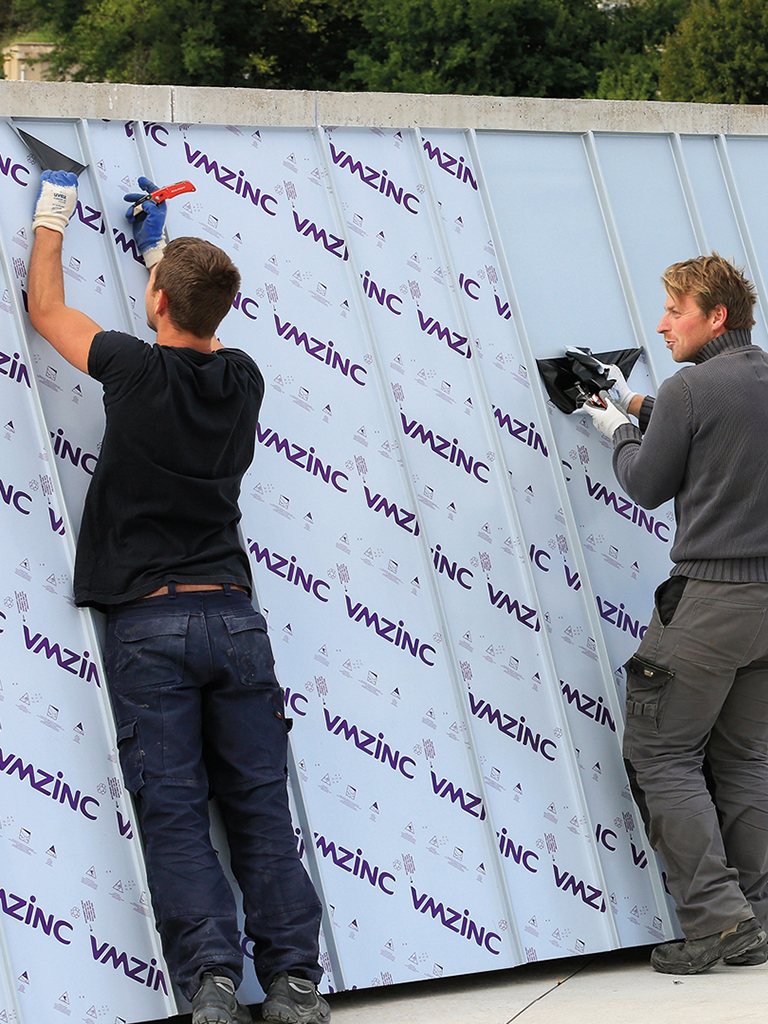 Training and technical assistance on building sites
Our technicians give advices about important stages of the installation of VMZINC roofs or facades and about specific finishing details.
During installation of zinc, our technicians can go on site and advise on technical points or train the roofers on some particular points.
The assistance is adapted according to the complexity of the project. It allows transfer of knowledge and sharing of experience about the installation techniques for the selected VM ZINC systems.
The roofing contractor and the technician team work together for finding appropriate solutions.