Perfect match in nature
Inspiring facades 3 - Private house (Belgium)
What happens when all actors in a project are deeply aware of the value of nature? A beautiful symbiosis, as illustrated by this private dwelling situated on the plateau of Jurbise in Hainaut, designed by Hugo Bauwens Architecture. This green haven is a perfect match between its natural building materials, wood and zinc, and its natural environment.
Rural Jurbise, a quiet little town near the provincial capital Mons, is surrounded by nature in all its glory. It is popular with hikers and bikers, who will find a choice of holiday cottages and nature cabins at their disposal in the surrounding area. But the heath also offers opportunities to nature lovers looking for a home in a pleasant place.
At one with nature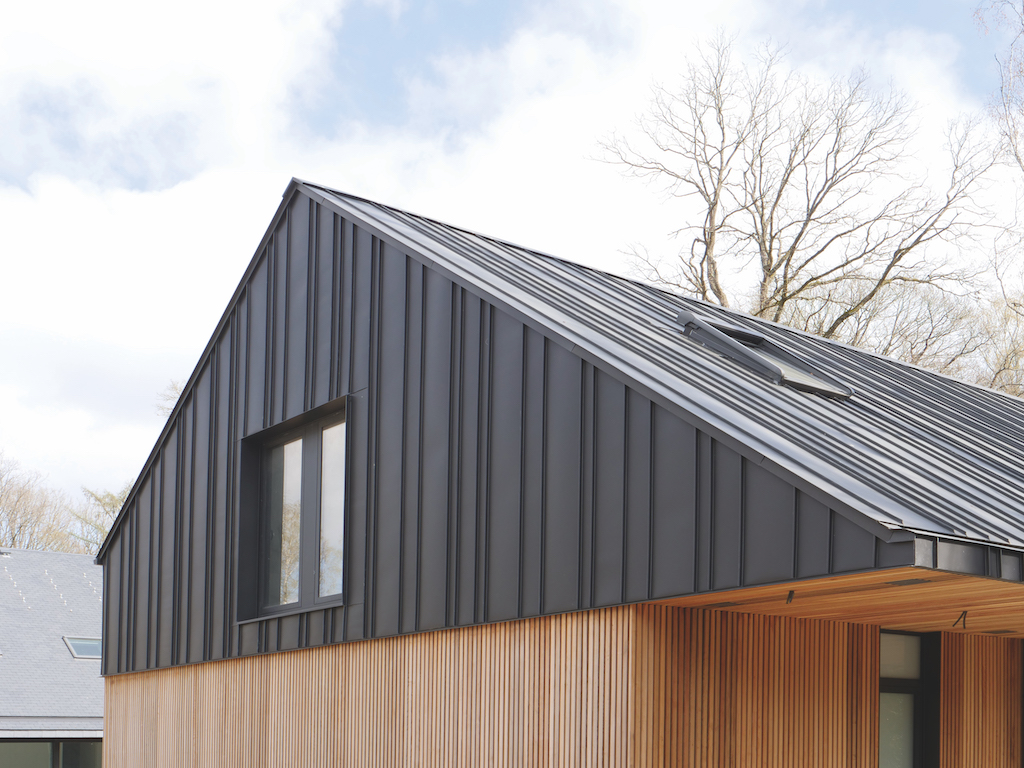 At one with nature
The client's request? A home in which to enjoy the natural environment. The architect's response? A concept starting from the principle of the vernacular architecture typical of the country or the region. Integration into the environment and unity of the materials were considered essential. Each building process actor has applied his own expertise to ensure that the consistent architectural unit blends in perfectly with the authentic landscape.
To a higher level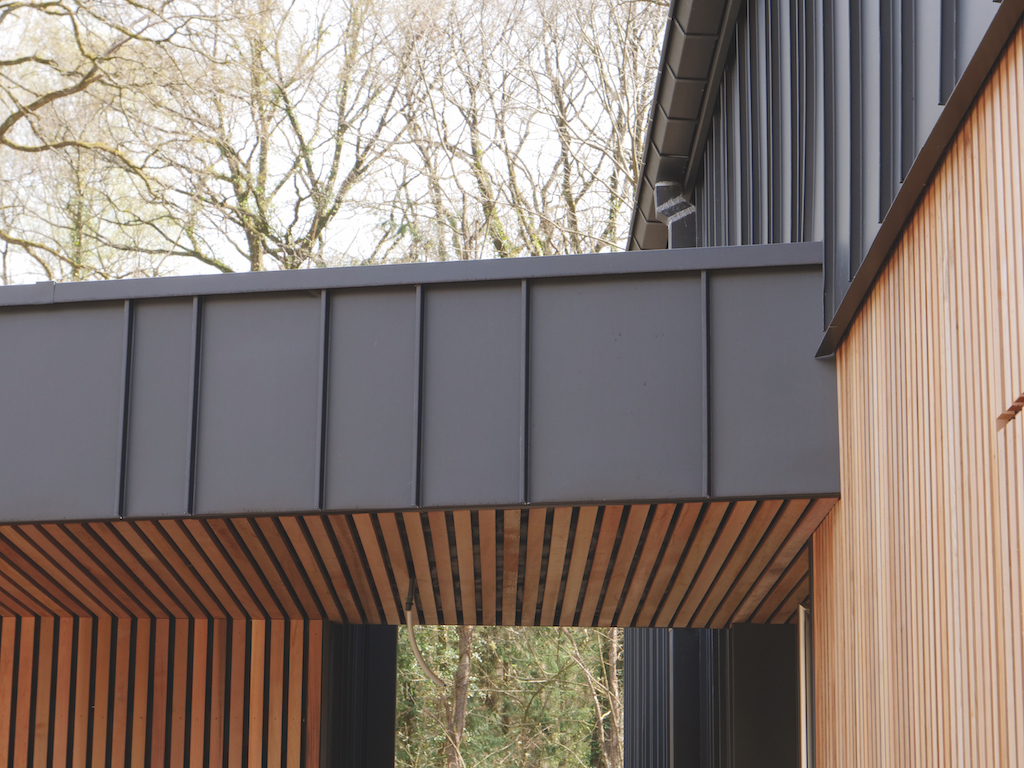 To a higher level
The design raises this 200 m2 sustainable timber frame construction, built on a new wooded housing estate, to a higher level, both literally and figuratively speaking. It is slightly raised above the humid heathland, which is a paradise for both fauna and flora. The lower floor slab, made of a domestic wood type, creates a floating effect, which gives added value to the project.
Wood & zinc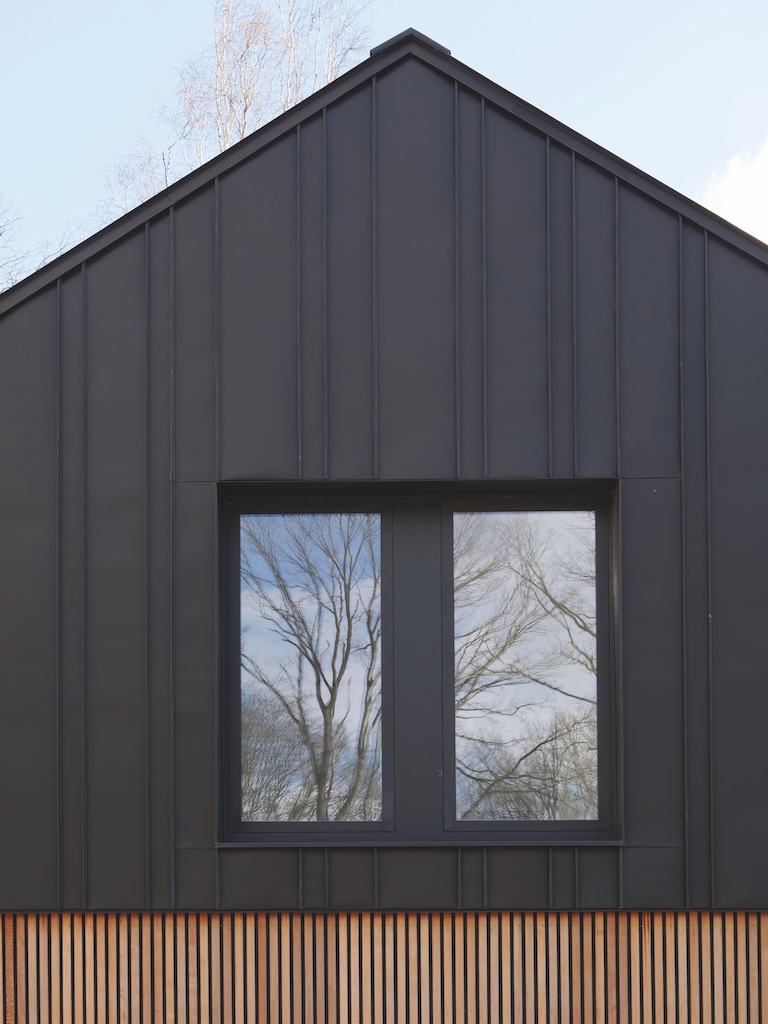 Wood & zinc
It is impossible to ignore that natural materials, e.g. wood and zinc dominate the roof- and facade cladding of this house. Which is only right: they constitute a perfect match. Their harmonious combination is enhanced by the surrounding greenery. The loggia terrace inserted into the sloping roof, which offers great view of the woods, is also made from wood and zinc. Both these traditional building materials fit incredibly well with the simple shapes and materials chosen by the construction partners for this project.
Aesthetic look with Standing seam panels in ANTHRA-ZINC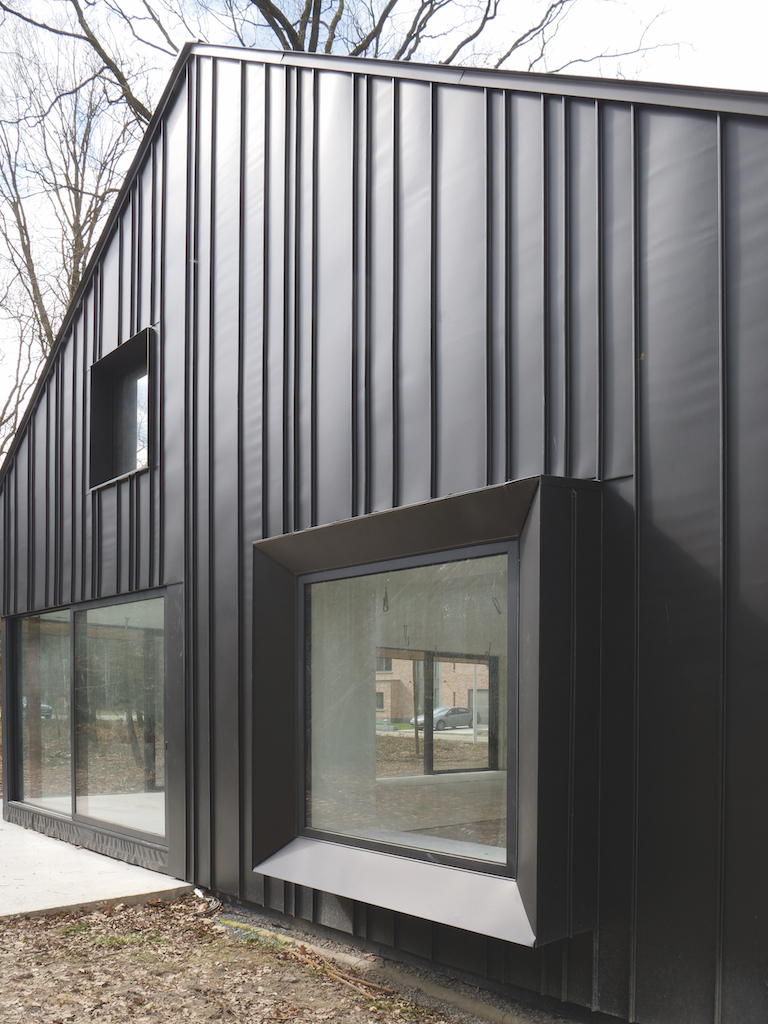 Aesthetic look with Standing seam panels in ANTHRA-ZINC
The doors, windows and garage door all blend with one another and merge imperceptibly with the vertical lines of the wood and zinc cladding. The 300 m² of zinc cladding consisting of VMZINC Standing seam panels of variable width, add an additional aesthetic touch. The product is known for its flexibility, the infinite number of architectural options it allows, its weather resistance, durability and respect of the environment. It suits for both new buildings as well as for renovation and it can be installed both horizontally and vertically. It is also quick and easy to install, which makes it an highly cost-effective solution.
The ANTHRA-ZINC finishes perfectly harmonizes with wood, but also with slate, with which it is often combined. The patina is the result of a surface treatment with natural zinc phosphates. The metal is covered on both sides with a thin, organic protective layer thanks to an eco-friendly pre-patinating process that gives the zinc its attractive patinated aspect immediately. Durability combined with aesthetics!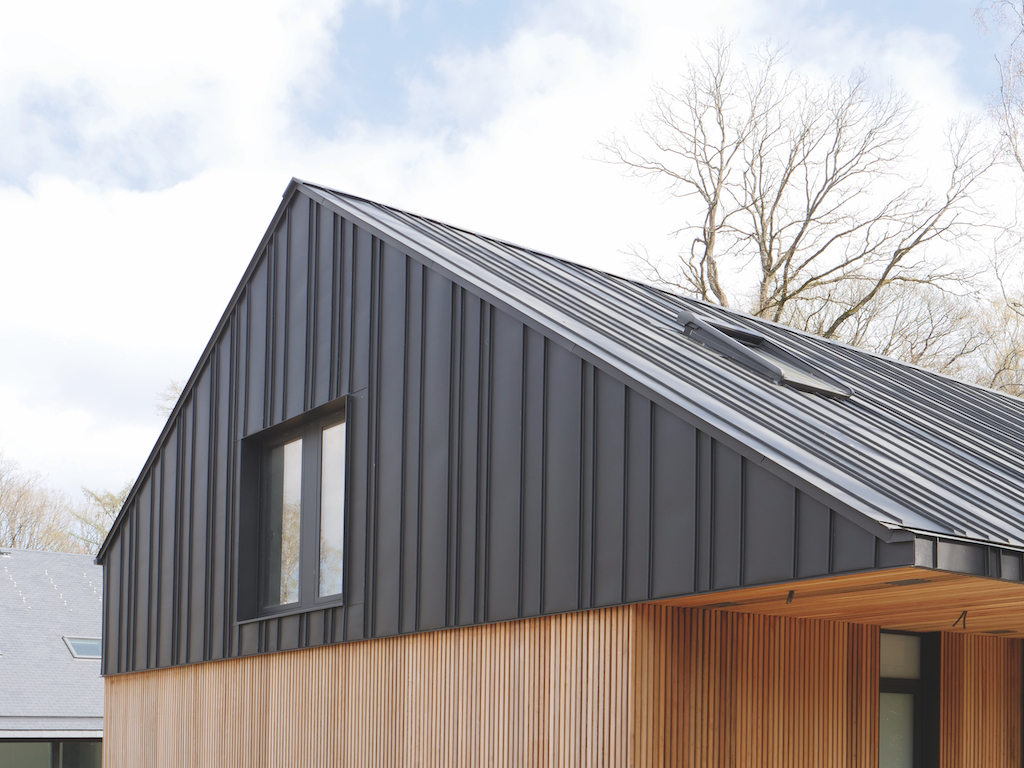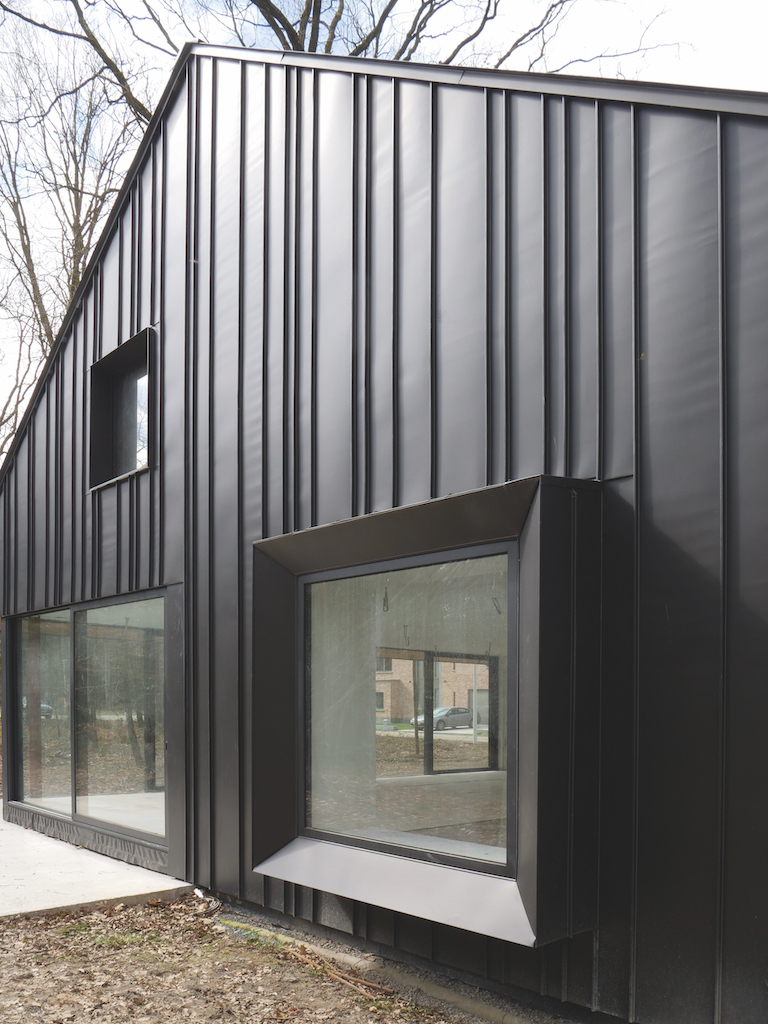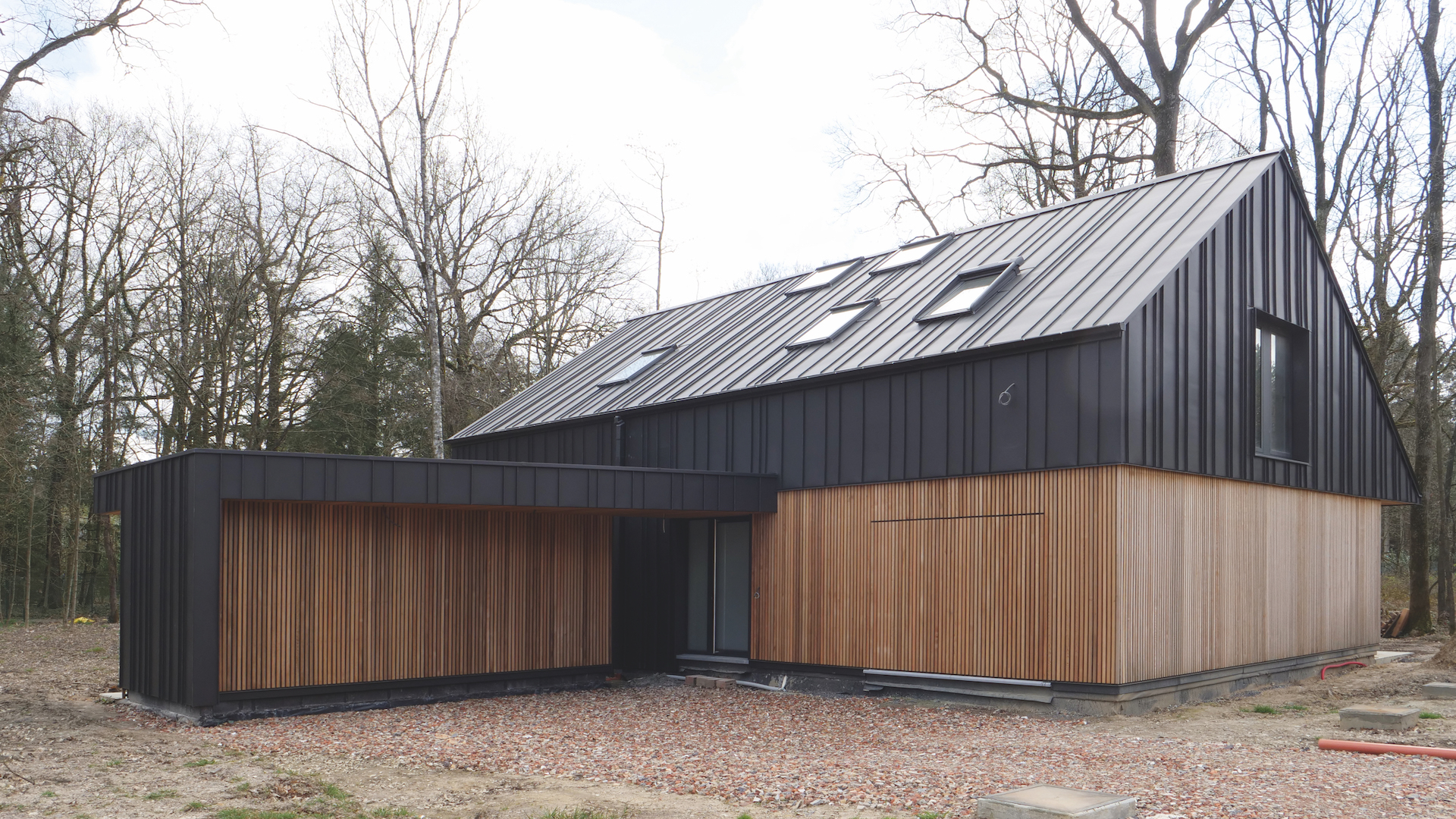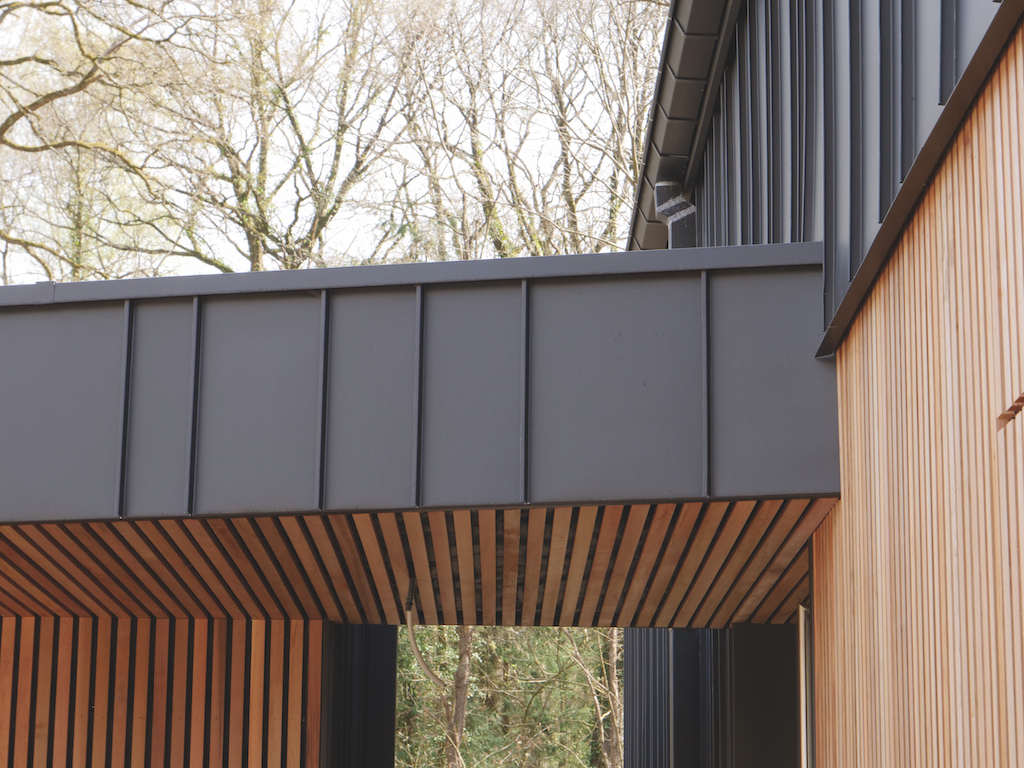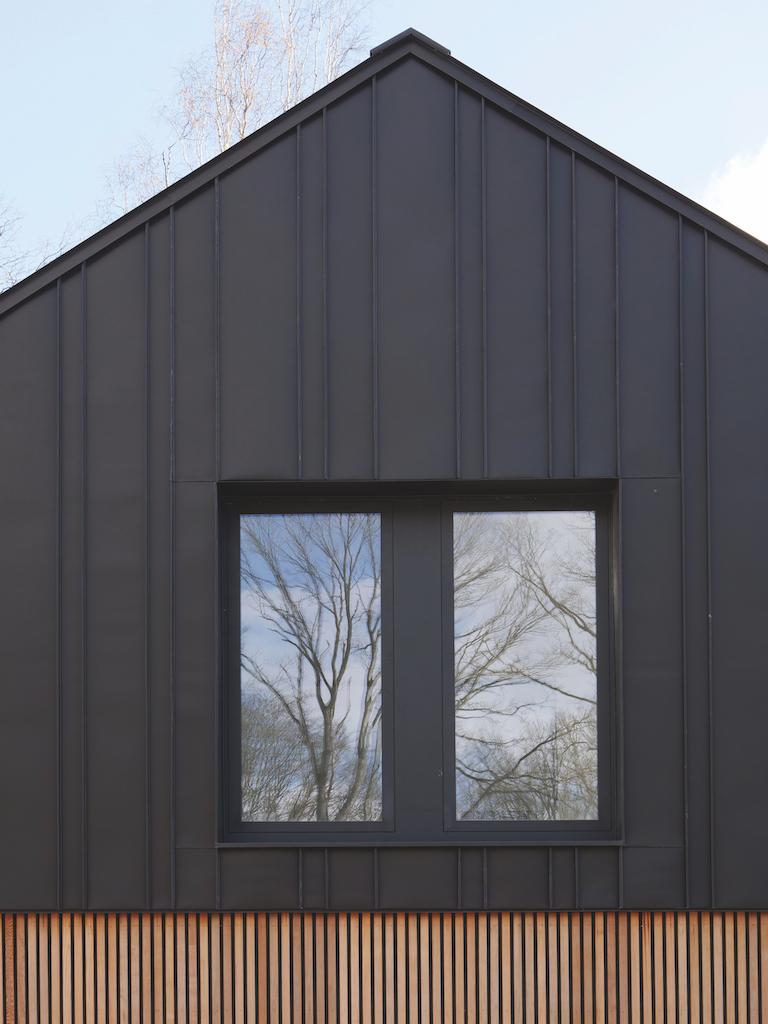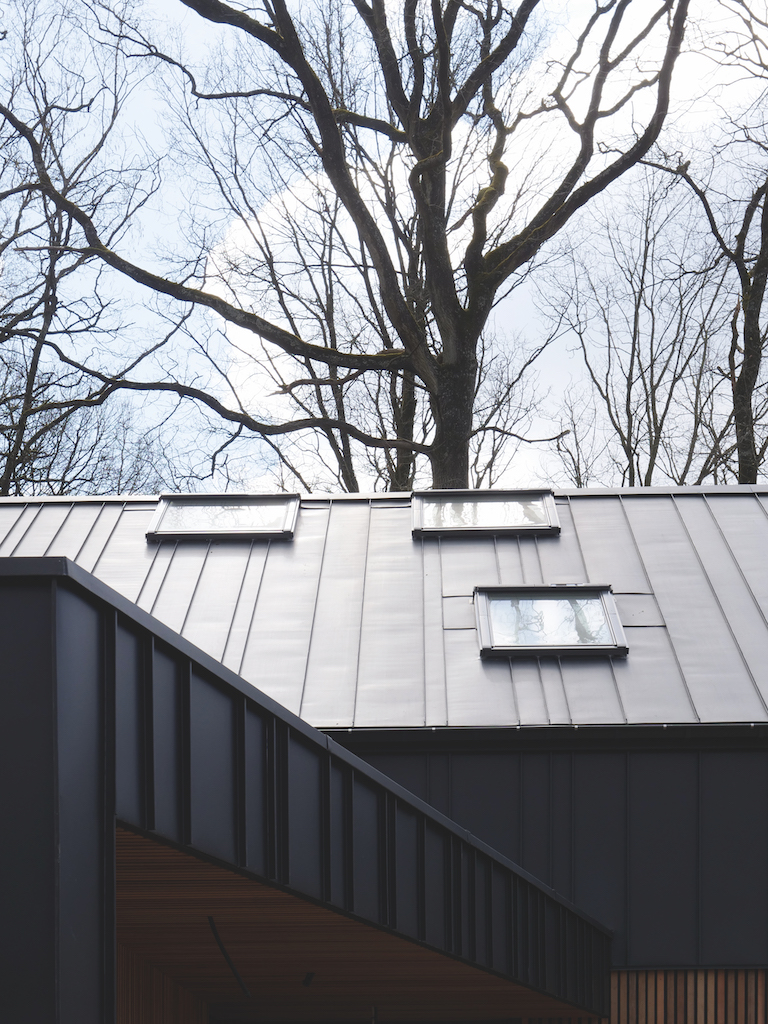 Contact
Are you curious about the range of possibilities natural materials have to offer?
We'd love to show you more of our projects and provide you with product information regarding VM Building Solutions.