QUARTZ-ZINC
QUARTZ-ZINC offers a similar appearance as the natural patina developed over time by the Natural Zinc.
QUARTZ-ZINC is Natural Zinc that is treated to visually mimic the beauty of naturally-aged patina. Recommended in situations where natural patina may not form consistently or evenly, QUARTZ-ZINC is pre-weathered and when new, offers a color similar to that of Natural Zinc's naturally-achieved matt-grey patina.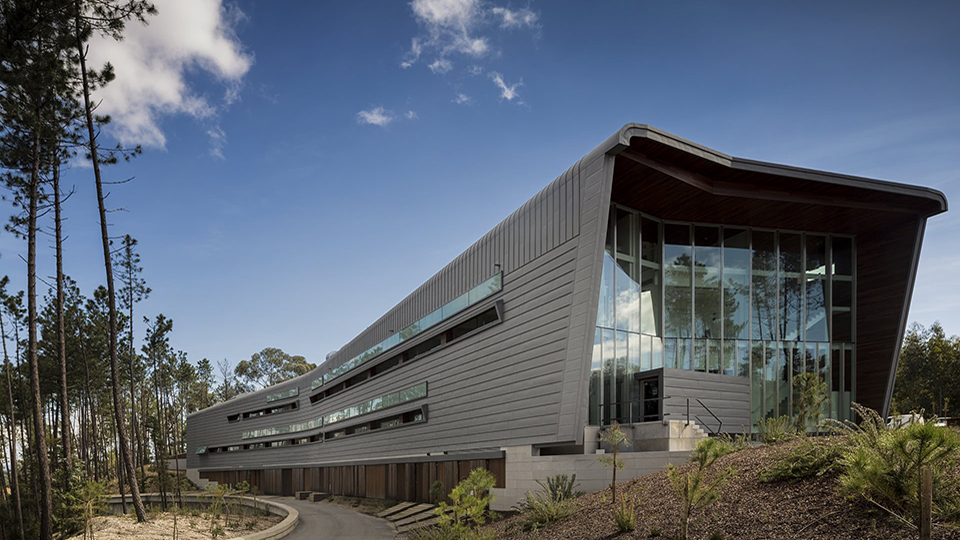 This pre-weathering process involves a surface treatment of Natural Zinc. This process is closely controlled to ensure a minimal range of colour variances. The zinc's natural beauty is maintained without disrupting the zinc surface's aesthetic and functional integrity is minimized.
The resulting subtle, yet intricately textured matt-grey colour allows QUARTZ-ZINC to either stand out on its own, or to blend in with other natural materials such as stone, wood, terracotta, or slates.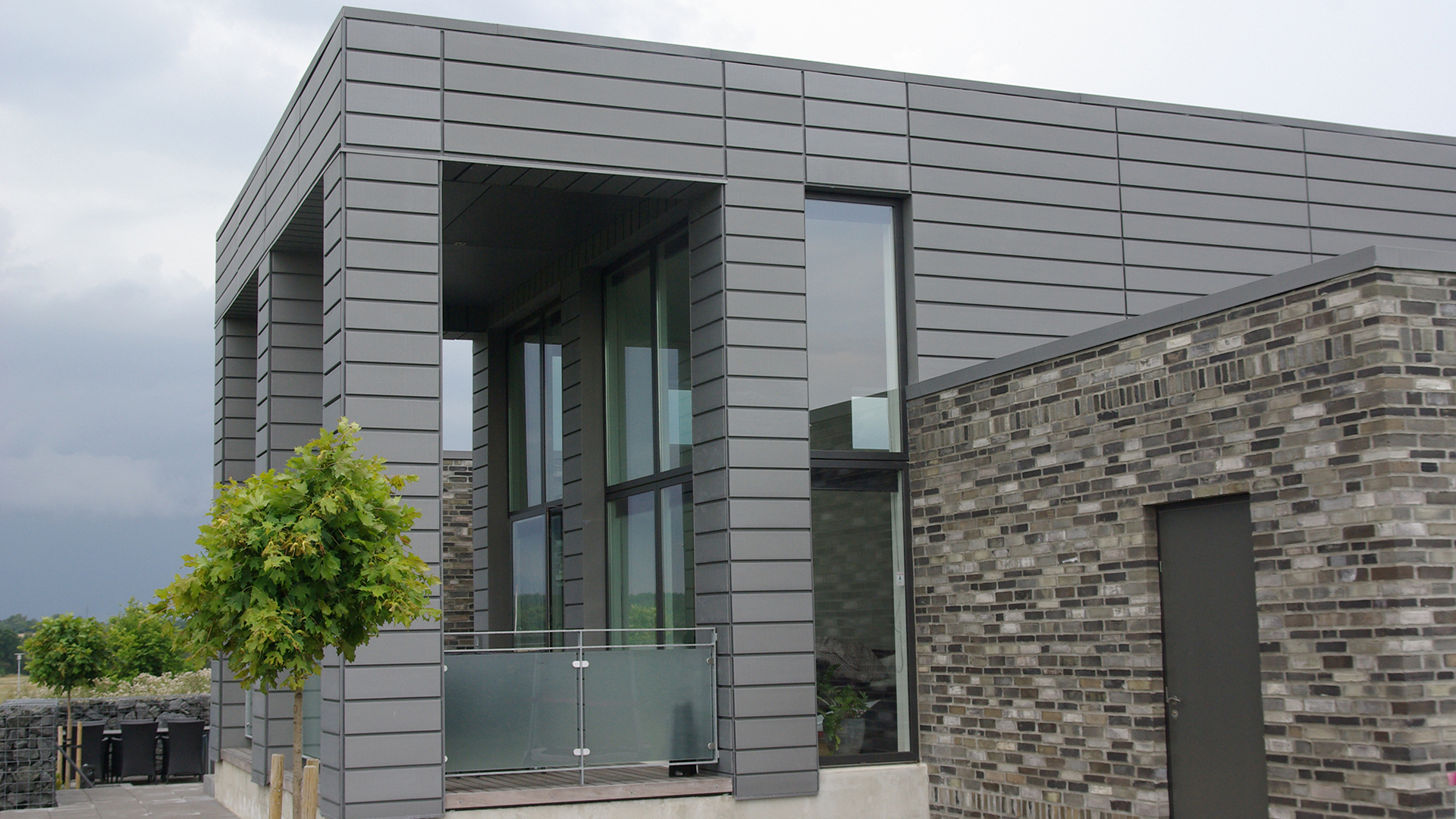 As with Natural Zinc, based on the type of installation, surface exposure to weather, and geographical conditions, QUARTZ-ZINC can naturally develop a patina that may gradually and slightly darken the zinc's surface over time. This patina enforces zinc's long-lasting reputation by ensuring low-maintenance durability while protecting the material's surface from environmental forces.
While white marks can occasionally appear on zinc surfaces that are unexposed to rain or are not regularly rinsed, such superficial marks do not reduce the material's lifespan.
All QUARTZ-ZINC materials are delivered with a removable protective film to minimize fingerprints, scratches, and contamination.
References in QUARTZ-ZINC