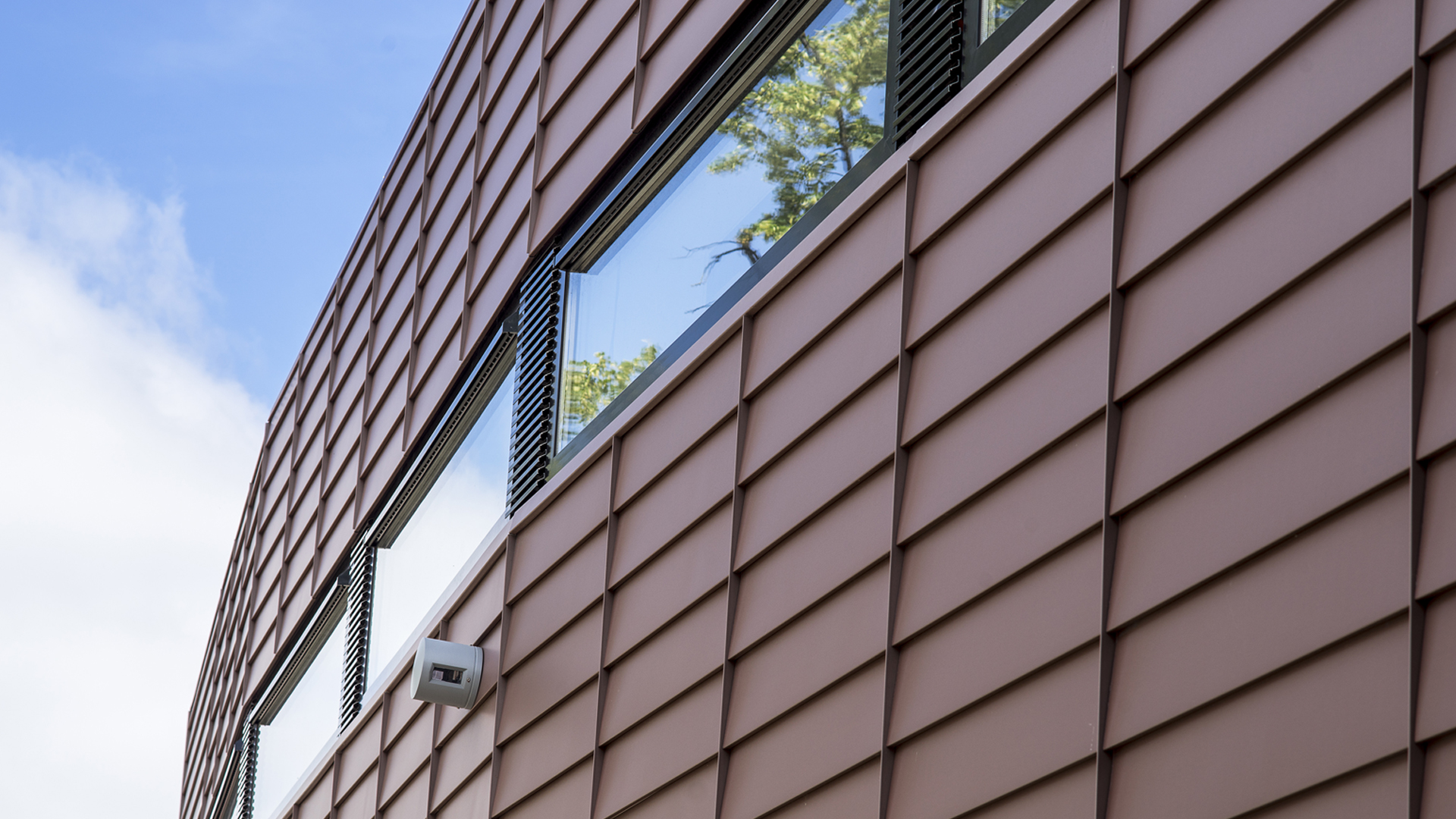 Overlapping panel
Facade
Screws
Hidden
Overlapping
Overlapping panel
Advantages
Aesthetic of transverse line of offset joint
Fast and easy installation making it a cost effective solution
Range of components offering a wide variety of all flashing details
General advantages of Zinc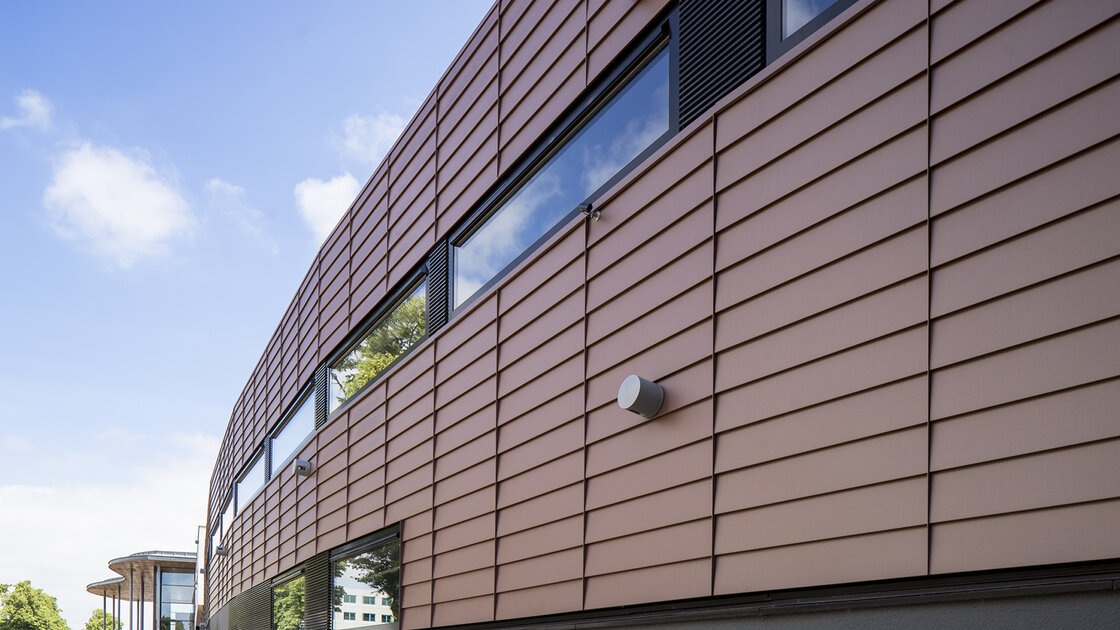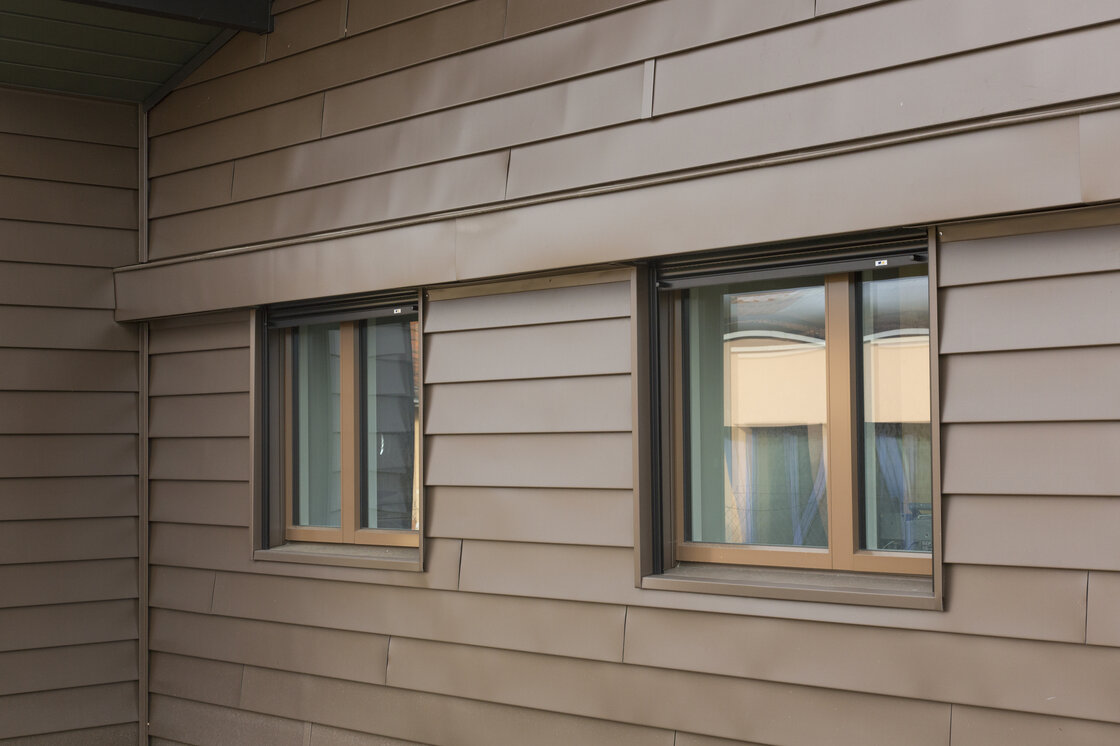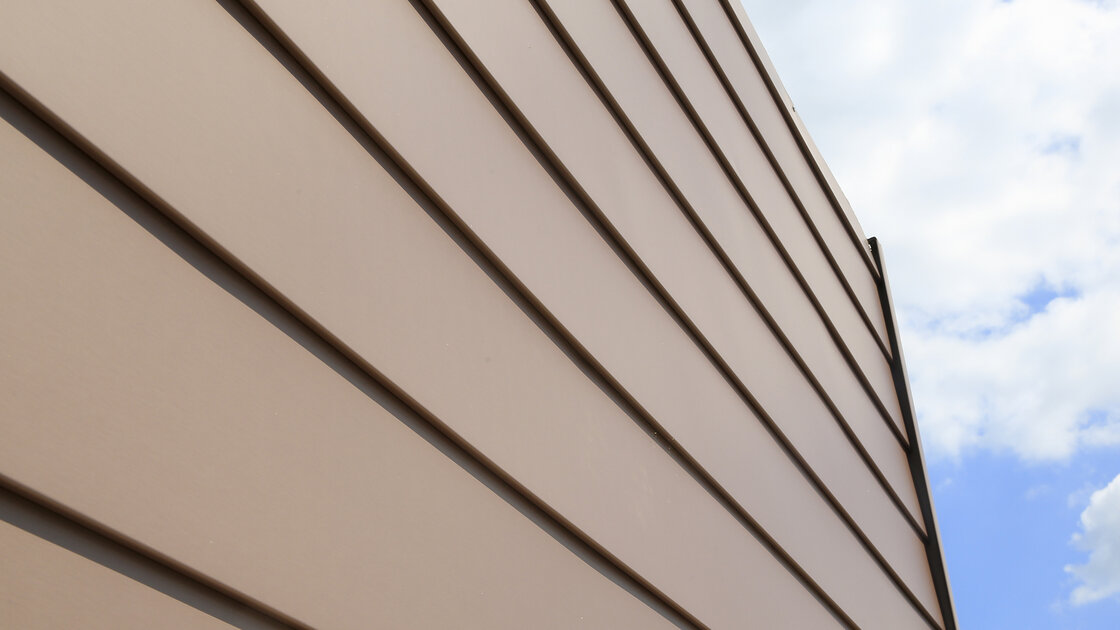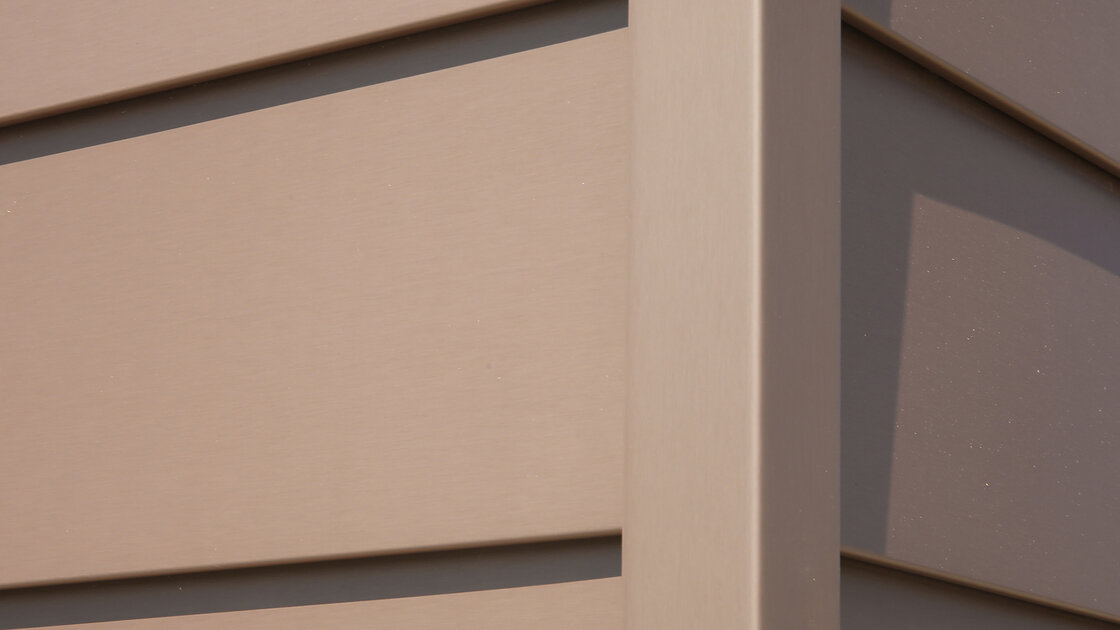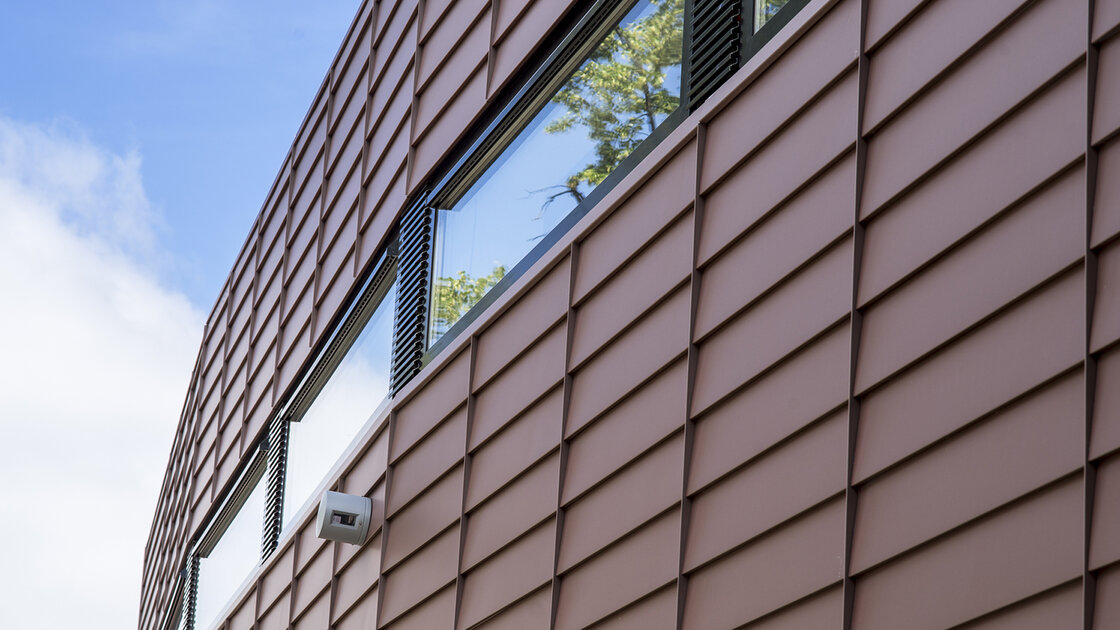 General information
VMZINC Overlapping panel is a wall-mounted cladding system made up of horizontal overlapping panels fixed to the substructure using brackets. The system is designed to be compatible with external insulation.
The panels fit easily into each other, making them quick and easy to install.
Areas of application
Suitable for both renovation projects and new buildings.
All types of buildings : commercial, public buildings, collective and individual housing.
Buildup
Wood or metal frame
Technical data
| | |
| --- | --- |
| Thickness | 0.70 mm |
| Dimension of the panel (L c H) | 3,000 x 200 mm |
| Depths | 13 mm |
| Weight per unit | 4.56 kg |
| Number of panels / m2 | 1.66 (i.e. 5 for 3 m2) |
| Number of splice plates per m2 | 1.67 |
| Number of screws per m2 | 10 |
ANTHRA-ZINC

AZENGAR

PIGMENTO Blue

PIGMENTO Brown

PIGMENTO Green

PIGMENTO Red

QUARTZ-ZINC
Documents and drawings
Please enter your E-mail address. We will send you the download link by mail.
Success Download Link
Success Download Link
Fail Download Link
Fail Download Link description
1.

Installation of the framework is prepared by marking out (laser or tracing line) and must correspond to the layout plan provided by the architect. Once the vertical tracing is done, the brackets are fixed.
The centre distance between rafters must not exceed 600 mm on the main building.

2.

Mineral wool insulation is installed directly onto the substructure.

Rafters are then fixed on brackets.

3.

Start installing Overlapping panel by installing a perforated base trim to create the entry of the air gap. It is important to ensure the base trim is horizontally aligned because it determines the correct position of the first row of panels
Do you have a question or remark? Please, leave us a message.
;
;