Craftsmanship hub, Aubervilliers (France)
Transforming the urban fabric while preserving the trace of its history: this is the objective achieved by the Badia Berger Architectes firm, which designed the Cité artisanale (Craftsmanship hub) in Aubervilliers.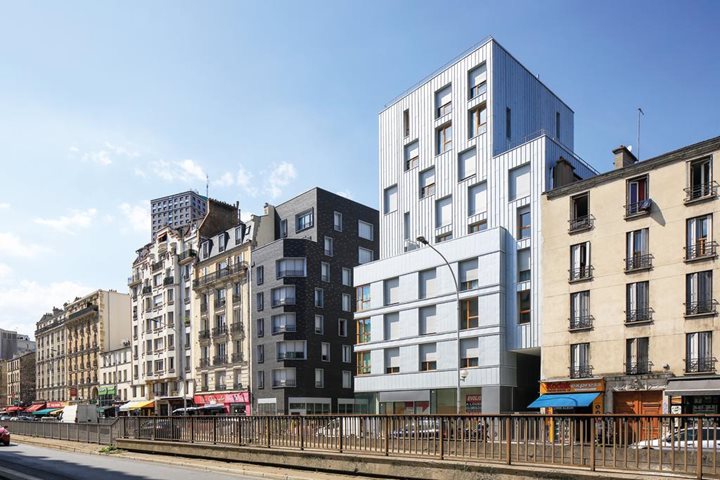 Located at the corner of the very busy avenue Jean-Jaurès and the narrow, heterogeneous rue d'Auvry, this public building comprising 61 housing units features 500 m² of shops and 750 m² of premises intended for artisan activities at ground level. "To further accentuate the link with craftsmanship and with the town's industrial history, we wanted the entire complex to highlight the know-how of skilled building trades workers" says architect Didier Berger.




"The choice of zinc cladding, installed in three different ways, made it possible to express the quality and diversity of skilled craftsmanship". Apart from the interplay between layout and horizontal or vertical installation, the facades of the Cité artisanale seem detached from their environment, thanks to the AZENGAR® aspect and its interaction with light.