Conquest 1326 Panorama Museum, Bursa (Turkey)
Located in the historic part of the city of Bursa, in north-western Turkey, the Panorama 1326 Fetih museum is exceptional: its dome is 42 metres in diameter, making it the largest panoramic museum in the world.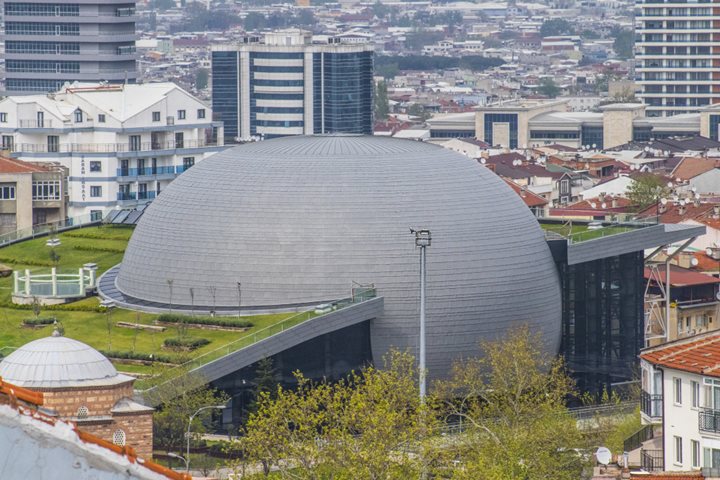 To contain the visual impact of this volume, which was necessary for the museum's scenography, architects Özgür Ediz and Nilüfer Akincitürk joined a sloped platform to it, partly surrounding it to form an architectural entity integrated into the city and its natural environment.
"This quest for integration prevailed at all stages in the building's design. In the landscaping of the exterior platform, the interior details and the choice of materials, which made it the city's first sustainable public building", says architect Özgür Ediz.
In addition to the fact that its technical characteristics facilitate the installation of spherical forms, zinc - used here in its QUARTZ-ZINC® shade - is a natural material already present in the historic and religious architecture of the city of Bursa.