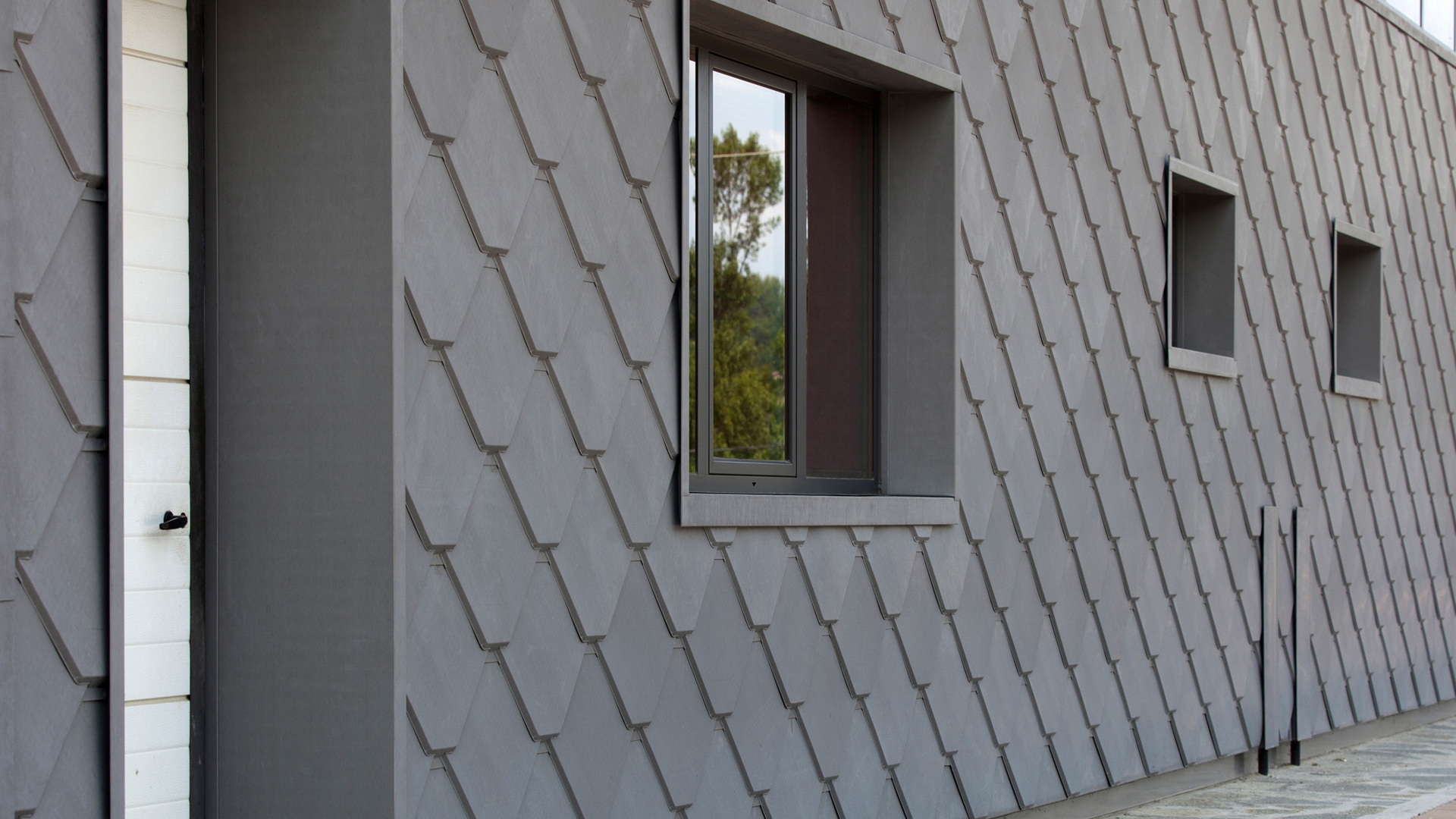 ADEKA for facade
Facade
Screws
Hidden
Overlapping
ADEKA
Advantages
Aesthetic of diamond shaped
Aesthetic of transverse line of offset joint
Fast and easy installation making it a cost effective solution
Range of components offering a wide variety of all flashing details
Small preformed elements
General advantages of Zinc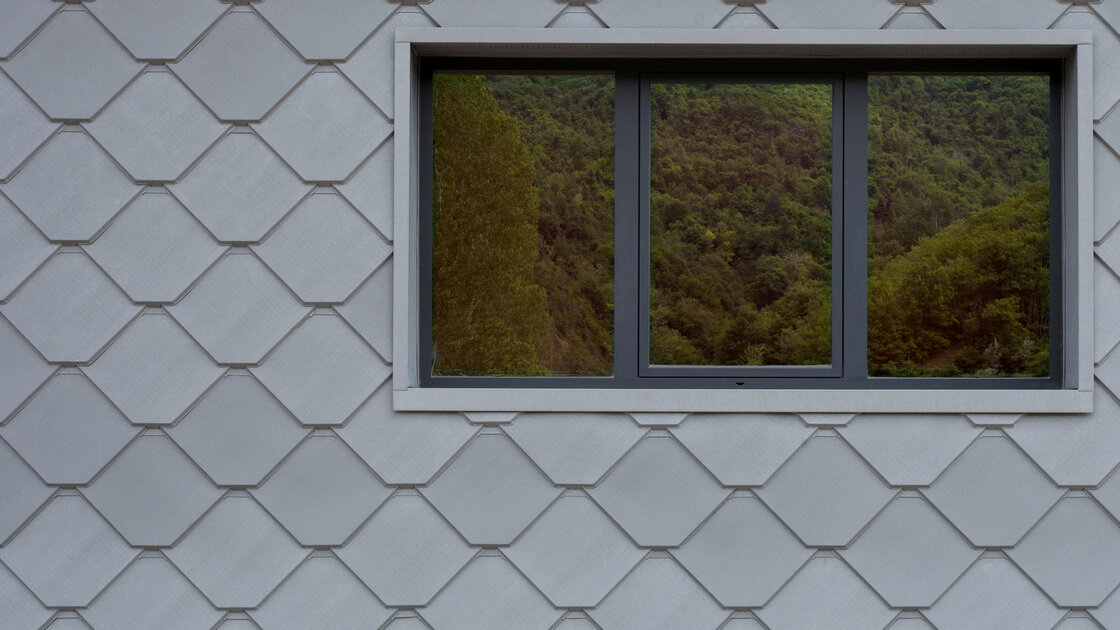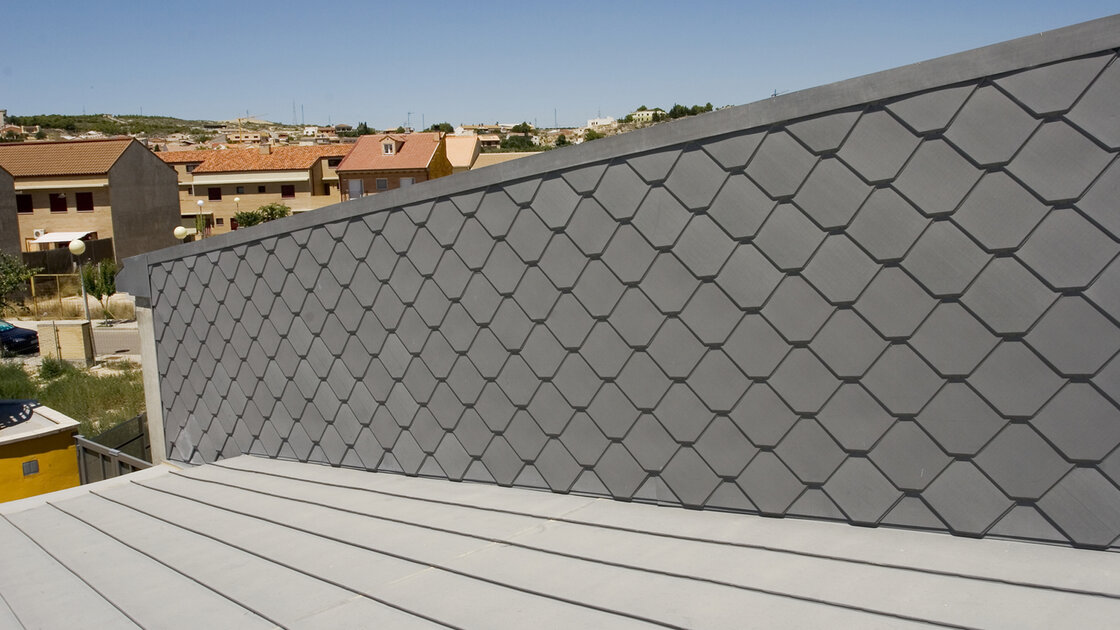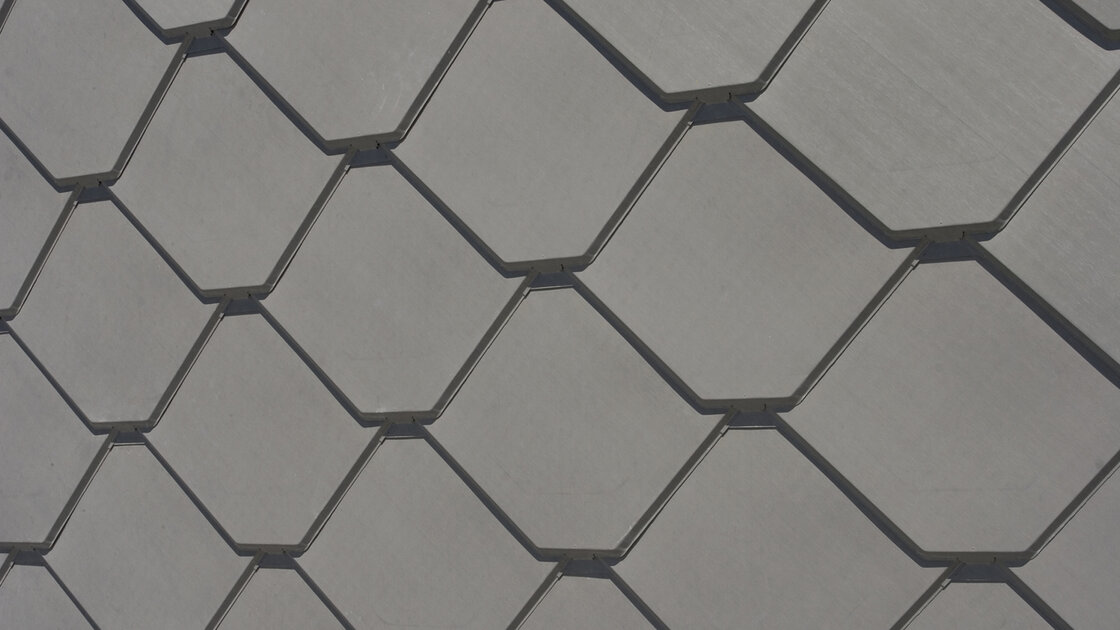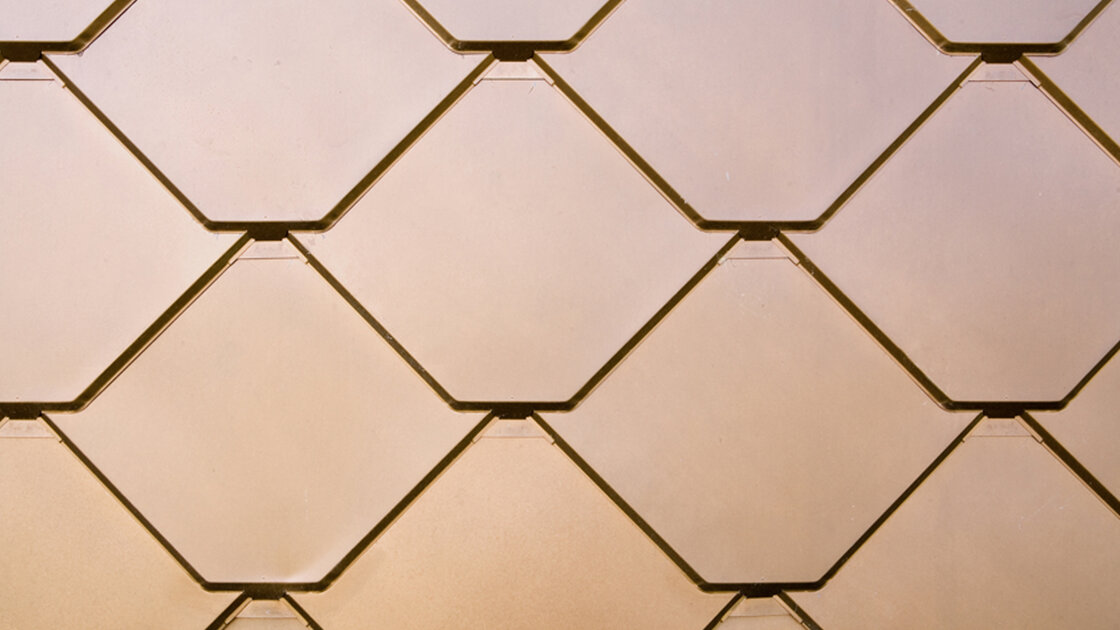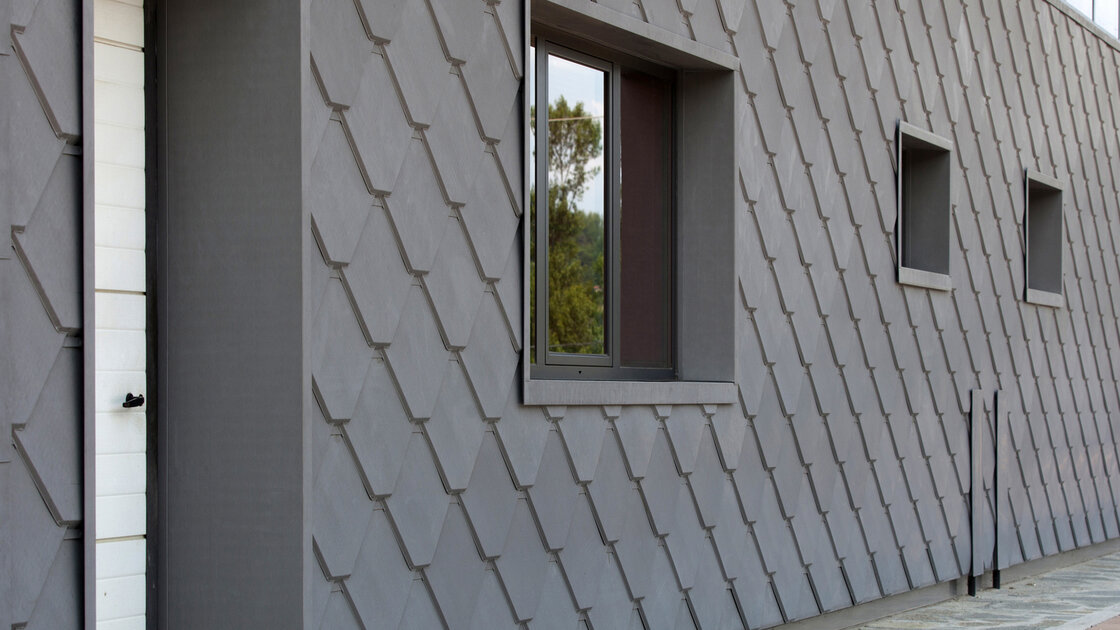 General information
ADEKA is an innovative patented facade system based on small pre-formed QUARTZ-ZINC elements featuring a unique locking key (other finishes on request). This ingenious easy to install system allows long term weatherproofing for facades.
ADEKA is a complete system which includes a full range of flashings to handle all facade situations. ADEKA is an ideal solution for all sizes of flat facades.
Less than 10 ADEKA elements are needed to cover 1 m2 and the easy assembly (no mechanical tools necessary) of ADEKA improves zinc laying time.
Areas of application
Suitable for both renovation projects and new buildings.
Buildup
Continuous or thinned timber
Technical data
| | |
| --- | --- |
| Width | 400 mm |
| Length | 400 mm |
| Thickness | 0.65 mm |
| Packaging | 24 |
| Weight | 6.9 kg/m² |
| No elements/m2 | 8.8 |
ANTHRA-ZINC

AZENGAR

PIGMENTO Blue

PIGMENTO Brown

PIGMENTO Green

PIGMENTO Red

QUARTZ-ZINC
1.

The support must be: Rigid and continuous, Rest on at least 3 bearing structure elements, Have no protruding elements on the support

2.

ADEKA is laid on 19mm plywood and a separation membrane (i.e. tyvek) should be laid before installing the panel. For 20° - 30° (36% - 60%) roofs use a continuous deck. For roofs steeper than 30° (60%) or facades, ADEKA can be laid on battens with 203 mm centre-to-centre span. The support must be continuous for 40 cm adjacent to special features such as corner or bottom flashing.

3.

Mark out lines on the deck every 56 cm (or 28 cm) at right angles to the baseline. These will be used to line the ADEKA elements up with the alignment guide on each element.

4.

Begin laying from the eaves up, folding the locking key under the fold of the eaves flashing.

5.

Insert the ADEKA element via the locking key into the appropriate grooves made in the lower elements. Then fix each ADEKA onto the wooden deck in the predrilled holes.
Do you have a question or remark? Please, leave us a message.
;
;