Episode 1:
The Pioneer
It all started at the end of 1805, in the French region of Ourthe, which corresponds more or less to the present-day territory of Wallonia (one of Belgium's 3 regions).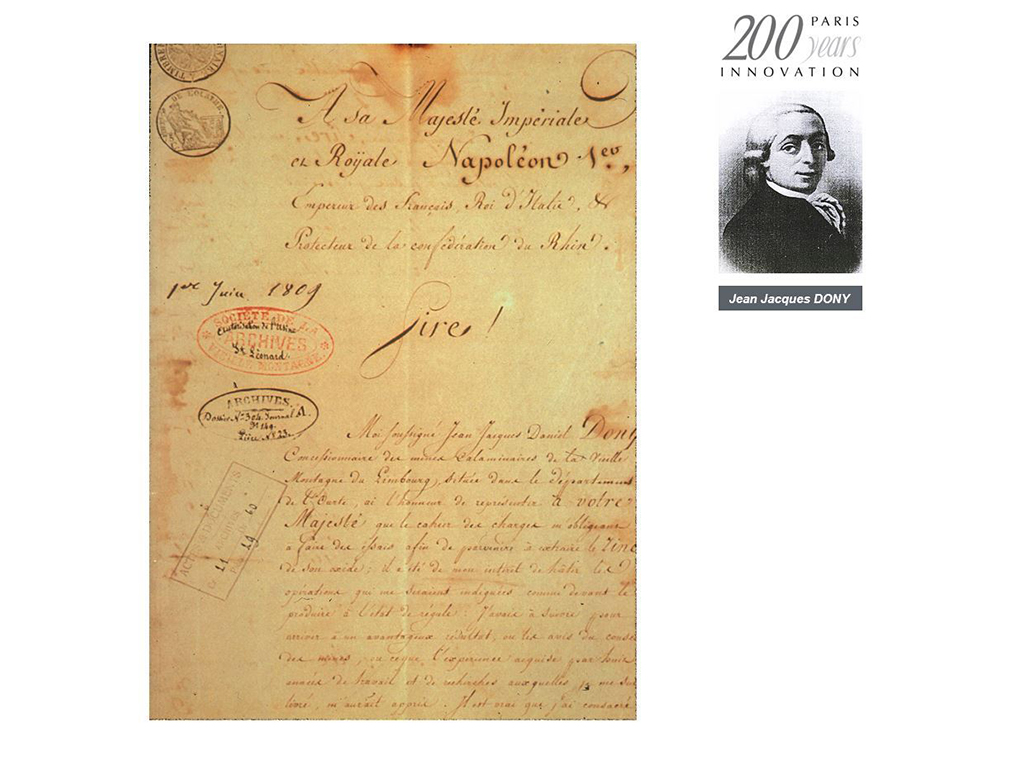 Refining zinc, an unlikely idea!
The Grand Chief of the period was of course Napoleon I.
The pioneer of the zinc industry was called Jean-Jacques Daniel Dony, a native of Liège and an abbot by trade. Between two sermons, he had the idea of refining zinc. In fact, apart from being an abbot, he was also an excellent chemist.
To put his ground breaking theories into practise, he wanted to operate a mine very near the Prussian border, which was rich in zinc and lead ore. So he applied to Napoleon for a mining concession, which he obtained by imperial decree in March 1806, on condition that he could "reduce zinc from calamine, from which it is extracted, to a metallic state in an industrial furnace".
The mine is called Altenberg, which in French translates to Vieille Montagne (Old Mountain in English). Between 1808 and 1810, he tested his ingenious process in his plant in Liège.
And it worked. He produced his first zinc lingots and had them made into panels in a rolling mill in Givet, and immediately filed a patent application. In 1809, he wrote to Napoleon to tell him he had succeeded!


Zinc panels to do what?
Jean-Jacques Daniel Dony, who was very pleased with his technical and industrial feat, did not envisage a lasting use for his zinc panels. A craftsman made him a country bath, which the abbot swiftly gave as a gift to Napoleon, to demonstrate the malleability of zinc.
Anecdotally, the double-bottomed recipient was connected to a wood stove, making it possible for hot water to circulate between the two walls. Two courageous infantrymen carried it during the Russia campaign so the Emperor could have a hot bath every evening!
Having returned from this long voyage to its native Wallonia, the bath was bought several decades later by the Vieille Montagne company (*)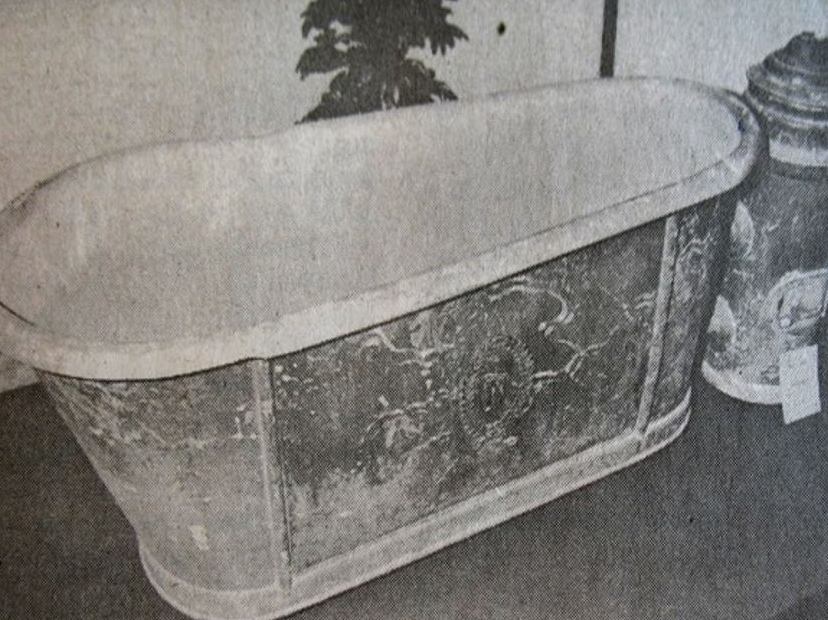 Let's go back to 1811. With support from the abbot, a roofer took inspiration from the assembly techniques used for lead roofs to install the first ever rolled zinc roof anywhere in the world, on the Church of St Bartholomew in Liège, and one year later on St. Paul's Cathedral. We still have the invoice the roofer sent to the Church Council, in which he lists the arguments in favour of this new material.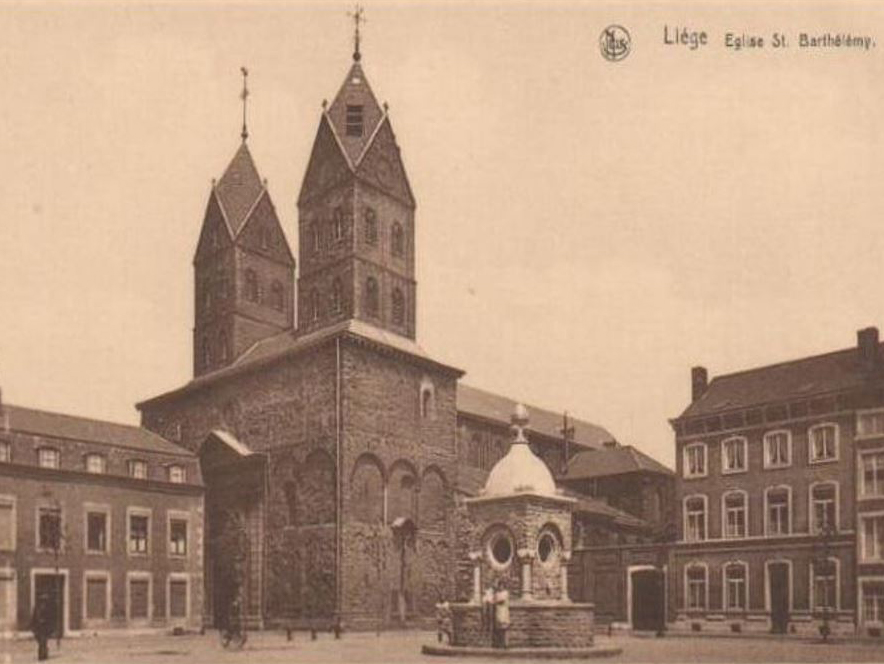 Although zinc found its vocation, Jean-Jacques Daniel Dony was none the better for it. Heavily indebted, in 1813 he had to transfer his plant and his patent to François-Dominique Mosselman, a wealthy Brussels trader.
The abbot-chemist died a pauper six years later.
Mr. Mosselman, a prominent businessman, already owned numerous businesses in Paris. The history of Vieille Montagne moved to the city of light, where it would take on a whole other dimension…… (to be continued)
(*) This famous bath was owned by the company until 1989, when it was transferred to the Museum of Metallurgy in Liège (currently undergoing restructuring)